Campus Life
COVID-19
News
Albertans vaccinated in May can book second doses starting June 28 in new, expanded rollout
The updated plan could see more Albertans fully vaccinated by the end of summer.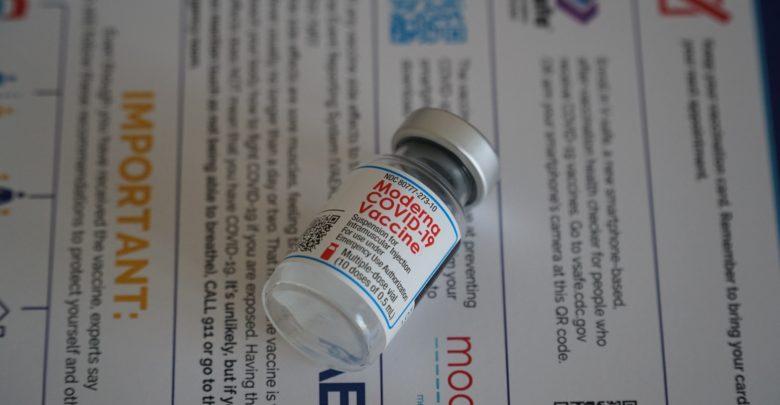 Alberta's newest vaccine announcement could be promising for students seeking full COVID-19 vaccination before the Fall Semester.
In a June 1 announcment, the Alberta government said they were widely expanding second dose rollout. The rollout closely follows a former update that extended rollout of first doses to those 12 or older. Now, anyone vaccinated in March can now book a second dose. Those vaccinated in April can book starting June 14, and people vaccinated in May will be able to book second doses on June 28.
Premier Jason Kenney shared that as of May 28, Alberta reached the threshold of 60 per cent of all Albertans over the age of 12 having received at least one vaccine does. He said that if there are no delays in vaccine availability, "most everyone" awaiting their second dose should have it by the end of summer.
"Make no mistake," Kenney said. "We can't stop new COVID-19 variants from emerging, but … we also cannot live in fear for the rest of the year or the rest of our lives. We know that vaccines work, even against these variants, we know they prevent severe outcomes like hospitalizations and death."
He said that the power is "in [Albertan's] hands," urging those who haven't made an appointment for their first dose yet to "get protected."
"I'm confident that Albertans will clear these last hurdles … with determination and a collective effort to keep not only themselves, but everyone — especially those who are vulnerable — safe," Kenney said.
Tyler Shandro, Alberta's Health Minister, emphasized that it is important for Albertans to wait their "turn" to get their dose. Those who got Pfizer or Moderna vaccine must wait at least a month to receive their second dose, and can extend the period between doses up to a maximum of 16 weeks.
"We're asking anyone who got their dose in April or May to hold on just a little bit longer," Shandro said. "Attempting to book before your eligibility date means that someone else risks not getting their shot within the appropriate time."
First doses still a priority, Shandro said
Shandro said that though the vaccine rollout is extending, first doses for all Albertans "still remain" the province's priority.
"If you have not already received your first dose, please make an appointment to do so as soon as possible," Shandro said.
He closed his remarks by thanking physicians, pharmacists, and those with Alberta Health Services (AHS) for working "tirelessly" to administer the vaccines.
"[I also want to thank] all of the Albertans who are choosing to be protected by getting the vaccine," he said.
One question at the end of the announcement asked Jason Kenney how he was certain there would not be delays in receiving the vaccines.
Kenney said that while supplies for Moderna have been decreasing, Canada has been "reliably" receiving a quarter of a million Pfizer doses every week, on schedule.
"That's been the mainstay of our program," Kenney said.
During the announcement, the National Advisory Committee on Immunization's (NACI's) updated recommendation on the status of mixing vaccines was mentioned. The recommendation now says that those who have received the Moderna vaccine can receive a second dose of Pfizer if supplies of Moderna are not available.
Eligible Albertans can book a COVID-19 vaccine appointment through Alberta Health Services online or through participating pharmacies.