Campus Life
News
Order of Canada Series: U of A alumnus appointed to Order of Canada for work organizing sports for persons with disabilities
Steadward was the founder of the International Paralympics Committee (IPC), which ensured paralympic athletes received the same treatment as Olympic athletes.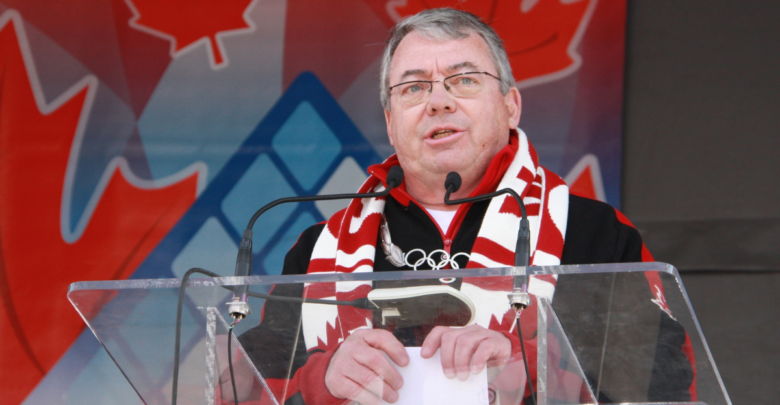 A former associate dean of the faculty of kinesiology, sports, and recreation (KSR) and longtime promoter of athletes with disabilities is one of five Edmontonians who received appointment to the country's second highest honour of merit.
Robert Daniel Steadward, U of A professor emeritus and founder of the Steadward Centre for Personal and Physical Achievement, was appointed as companion of the Order of Canada in December of 2020, the highest level of the order. This appointment to the title of companion was in recognition of his work "in researching, promoting, and organizing sports for persons with disabilities."
"Words can't describe how you feel when that phone call [from the Governor General] comes through," Steadward said. "It was really hard to express my pride of this prodigious honour that the Governor General is appointing me to."
This is not Steadward's first time being recognized by the Governor General. In 1999, he was appointed officer of the Order of Canada.
"I was excited, I was thankful, I was proud [in 1999]," Steadward recounted. "This appointment to companion I thought was a totally unachievable level."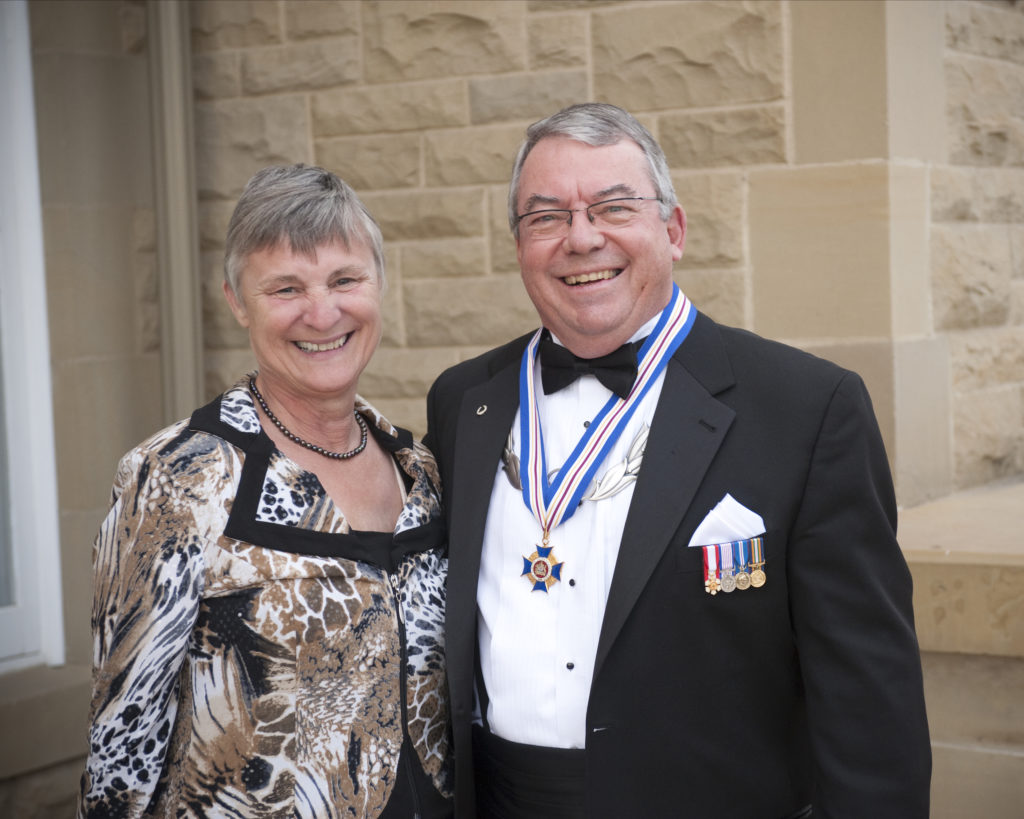 To Steadward, becoming a companion was not of his own doing, but rather the combined efforts of all the thousands of people he worked with.
"The first thing that comes over you hard and strong is really profound humility because … why me?" Steadward explained. "What have I done to deserve this recognition when I have always believed that no one ever achieves anything on their own in this world."
"This appointment would not have been possible if not for the thousands and thousands of volunteers around the world who have given up unselfishly their time to coach, to administer, to fundraise … and it also wouldn't happen unless the athletes themselves weren't trained at such a high level that their performances … so that fans and television were attracted."
The Saskatchewan-born companion first arrived to the U of A in 1964 as an undergraduate student in the faculty of science, aspiring to be a dentist. However, he missed his involvement in sports as a former sprinter and long jumper and as a result switched to the faculty of physical education, presently known as KSR. He first became interested in helping individuals with disabilities when he was on the organizational committee of the U of A's first national wheelchair games in 1968. After talking with the athletes and getting to know their lives, it became apparent to Steadward this was an area that required attention.
"I was concerned that some of the biggest challenges people with disabilities were facing were discrimination, lots of time not just because of physical barriers but also because of attitude," Steadward explained. "They were struggling to maintain their independence while living at home because of the barriers."
"A lot of people … wanted to become more physically active [but] physical sports were barriers mainly because facilities for sport and recreation, whether it be a school or a community base building, were inaccessible; they couldn't get to the door because there were steps, they couldn't open the door because it was too hard, they couldn't go to the bathrooms because they were inaccessible."
As part of his attempt to help this underserved community, Steadward became involved in creating the University of Alberta's Research and Training Centre for Athletes with Disabilities in 1978. It is now known as The Steadward Centre for Personal and Physical Achievement and is part of KSR. This centre focuses on parasports and adapted physical activities with the aim to serve people with disabilities to help them become more independent. However, Steadward did not stop with his local community; he wanted to have a global impact.
"When I looked around the world I found that a lot of other organization and countries were in the same situation where there were barriers and discrimination and attitudes … and lack of facilities and professional sevices," Steadward said. "I decided the world needs to change for people living with disabilities."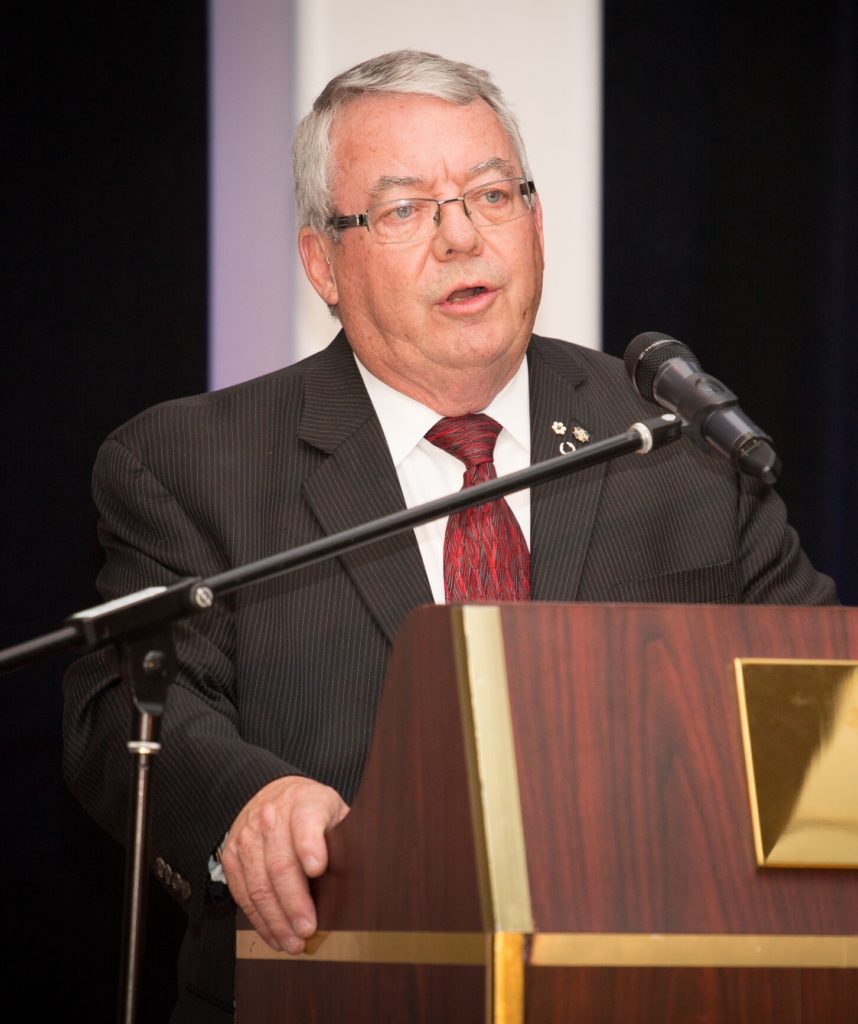 As a result of Steadward creating a proposal for restructuring sports for people with disabilities, a meeting was called in early to mid-1980 in Arnhem, Netherlands to discuss the future for athletes with disabilities with hopes that paralympic athletes would get the same recognition as olympic athletes. In 1989, the International Paralympics Committee (IPC) was created with Steadward as the founder. This was meant to parallel the International Olympics Committee (IOC) and Steadward spent the next 12 years developing a memorandum of understanding with the IOC, which was signed at the 2000 Sydney Olympics. This ensured paralympic athletes would enjoy the same treatment — facilities, villages, among other things — as olympic athletes.
Steadward did all this while being a full professor in the faculty of physical education, presently known as KSR.
"It was really tough because on the one hand I was a full time professor at the university and on the other hand, I was travelling 300,000 to 400,000 miles a year to 150 countries," Steadward said.
At present, the IPC has grown substantially, from the initial 40-odd countries which met at Arnhem to now almost 200 member countries. However, Steadward says the work fighting against discrimination towards people with diabilities is not over.
"I knew [after 1999] that we had barely started our work and there was so much left undone," Steadward said. "You have to recognize you have to continue that journey down that yellow brick road because there's still a lot of do."
"If you stop pushing that cart up the hill it's just going to roll right back over top of you."
But to Steadward, helping people with disabilities is no different from helping those in his immediate family.
"My closest friends in the world are people living with a disability," Steadward said. "I consider them my family and I would go to the ends of the earth for them."
"You will find nothing more satisfying than being involved with a person with a disability who wants to improve their life, to become more independent, to become more fit, to change their lifestyle."