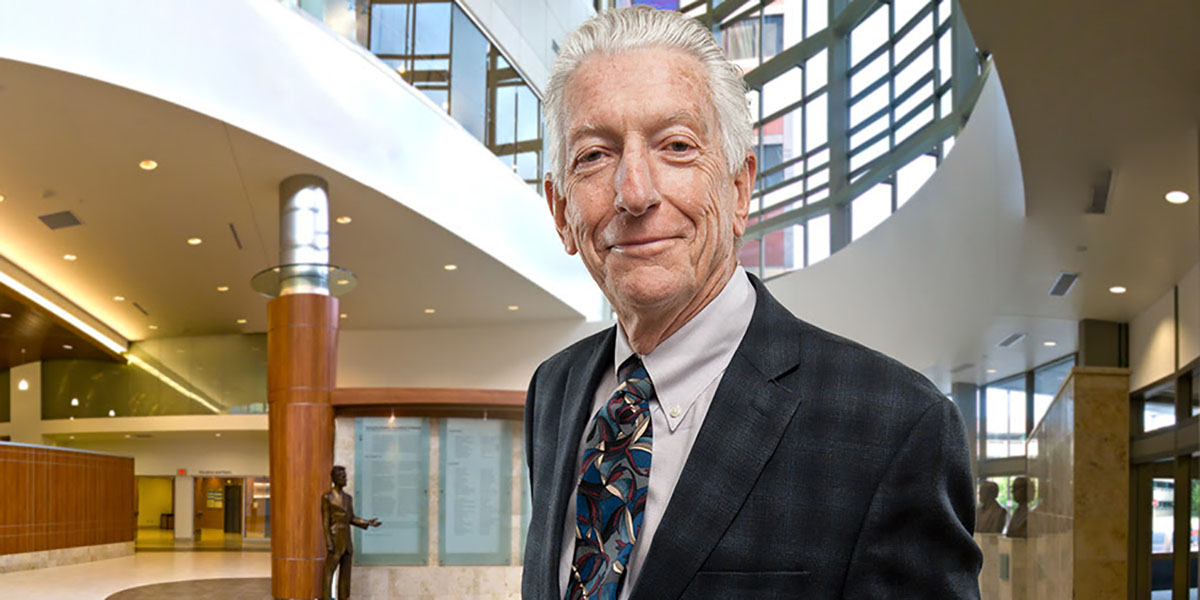 When Dr. Paul Armstrong heard that he missed a call from the Governor General's office, he knew he'd better call back as soon as possible. That's when he learned he'd been named an officer of the Order of Canada.
"It's a pretty outstanding Christmas present for a guy," he said.
Armstrong, a senior cardiologist at the University of Alberta, is being recognized for his achievements in cardiovascular research and his leadership in healthcare institutions. He is one of two U of A professors to receive the Order of Canada this year — one of the highest civilian honours in the country. Some of his work has helped better the odds for heart attack victims in remote communities who have limited access to treatment. Armstrong is also being recognized for his work with health organizations to advance healthcare practices in the country.
In 2013, Armstrong was the lead researcher in a study that compared two kinds of treatments for heart attack patients: one that involved clot-busting drugs that are administered in the ambulance and another procedure called an angioplasty, which involves using a catheter and a balloon to widen a vein or artery. Since an angioplasty can only be performed in a hospital, and only three hospitals in Alberta were equipped to administer the procedure, the odds of heart muscle loss and death was higher for victims in remote communities.
At the time, many believed that angioplasty was the superior treatment, but Armstrong's study found that victims who were administered the drug had equal odds of survival compared to patients who had immediate access to an angioplasty.
"The fact that we showed that another treatment… was as good was very important," he said. "We were able to show that this gives physicians, especially those who are in Grand Prairie or Slave Lake… an option where they can deliver first-class care."
In addition to his research, Armstrong was the founding president of the Canadian Academy of Health Sciences, whose mission is to advance medical practices and to provide expert advice on issues that affect the health of Canadians.
As for what motivates him in his work, Armstrong said his sense of social obligation is a big part of it, and that obligation comes from reflecting on the privileges he's been afforded through his career.
"Being able to pursue my curiosity and my passion for helping people and looking for better solutions, you realize it's the taxpayers who are paying the bill and you have a social responsibility to give back," he said. "They need to be satisfied they're getting a return on their investment."
Armstrong did his undergraduate degree at Queen's University where he had an early interest in philosophy and politics, adding that he "wasn't particularly adept at chemistry and physics, but suffered the pain of doing that." Armstrong also had an early interest in psychiatry and worked at a psychiatric hospital in Kingston, but he said the rough experience there made him realize that he "wasn't going to win the battle for the mind."
Armstrong then pursued cardiology and took up further studies in Toronto, followed by Harvard Medical School, and later at St. George's Hospital in London. Eventually, he got his first job at Queen's as an assistant professor and later joined the U of A, where he was the Chair of the Department of Medicine from 1993 to 1999.
"I didn't go into medicine with the idea I was going be well paid, I went into medicine because it seemed like an exciting and important thing to do," he said. "If there's a better job I could've had, I don't know what it is."