Campus Life
COVID-19
News
Dr. Hinshaw discusses her role during COVID-19 in virtual talk held by university
The Peter Lougheed Leadership College and the School of Public Health virtually hosted Alberta's Chief Medical Officer of Health for University of Alberta students to attend.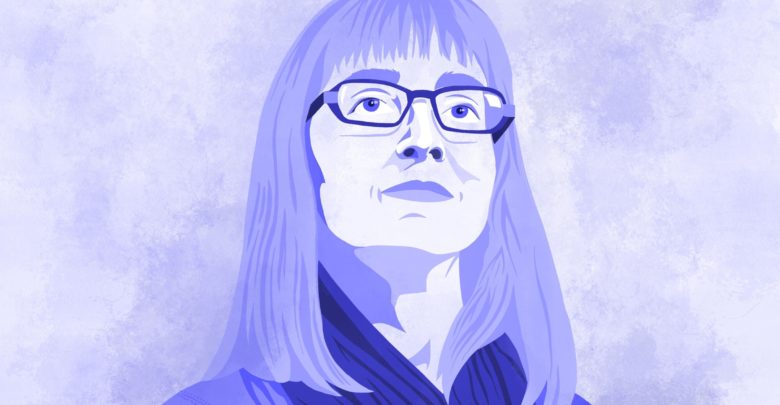 Dr. Deena Hinshaw answered questions on both her personal life and her role in the COVID-19 pandemic in an event hosted by the Lougheed College Lecture Series.
Peter Lougheed Leadership College, in partnership with the school of public health, hosted Alberta's Chief Medical Officer of Health in a virtual talk on April 15. Titled We Are All In This Together, the public event consisted of questions asked by host Lois Harder, associate professor in the department of political science, and from the audience.
When questioned on the process that takes place behind decision making during the COVID-19 pandemic, Dr. Hinshaw described her role as a medical expert who makes recommendations. From there, elected officials make decisions on behalf of the population.
"Ultimately, it's about looking at the best evidence available, working with those who have expertise in analogous areas, making the decision, implementing [the decision made], and continually evaluating and learning from what we've [previously] done," Dr. Hinshaw said.
In dealing with negative or hateful reactions from the public, Dr. Hinshaw described working towards the good of Albertans, and relying on support from those close to get through difficult times.
"For me, public service isn't just a word, I really believe that the job that I do, and the job that my colleagues do, is truly working for the good of the people of Alberta," Dr. Hinshaw explained. "I believe that whether people agree with me, or disagree with me, I want to serve them the best that I can…When I know that what I'm doing is with the best of my ability to provide service in a very difficult time, that helps me get through [dealing with negative public reactions]."
"I take strength from the support of my family and friends. I have people who text or email me on a regular basis just to let me know they are thinking of me, just to let me know I'm not alone and I have that support. My team that I work with is amazing, and they are a great source of strength."
Dr. Hinshaw recognized the interconnectedness Canada has maintained between provinces and territories as one of the strong suits in the nation's pandemic response.
"An example [of this interconnectedness] would be recognizing in the three territories [Northwest Territories, Nunavut, and Yukon], their health system capacity is very small, their geographic dispersion is large, and the risks of massive outbreaks overwhelming their healthcare system is tremendous," Dr. Hinshaw said.
"Collectively working to make that decision to prioritize vaccine delivery to the territories because of that unique situation, and working together across the country [exemplifies this interrelationship]."
Reflecting on her career journey as Alberta's chief medical officer of health, Dr. Hinshaw described one of her initial fears that she has overcome since taking on the role in 2019 was being inadequate in the position.
"It's such an important role at such a critical time in this place, that [I was worried] I wouldn't be enough for the demands, the needs, the complexity of the role," Dr. Hinshaw said. "What has helped to move through and past that is the acceptance that I don't think any of us are ever enough by ourselves."
"We need each other, and I have been able to be comfortable with that fear of not being enough because I don't have to be by myself. I can rely on and draw on others, and together we can move through this, and we will."