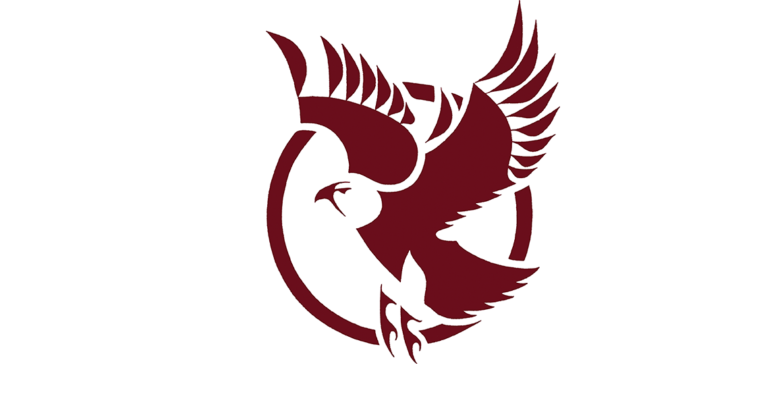 In this forum, candidates answered questions regarding Indigenous students on campus, such as addressing racism on campus, representing Indigenous students' lived experiences, and the creation of a mandatory Native studies course.
The forum was moderated by ASC president Vaughn Beaulieu-Mercredi opened by a smudging ceremony by Malijha Moyan, ASC's vice-president (internal/external) and the chair of the Aboriginal and Relations and Reconciliation Committee (ARRC).
Here is a short recap of the ASC's forum:
President: creating a daycare program fitting the needs of Indigenous students
Board of Governors Representative: his advocacy for Indigenous students questioned
Vice-president (student life): addressing systemic racism on campus
Vice-president (academic): how to create work experience for marginalized students
Vice-president (operations and finance) and vice-president (external): not asked specific questions, answered group questions on mandatory native studies courses and representation
Golden Bears and Pandas Legacy fund: how the fund benefits Indigenous students
U-Pass: nothing new
Presidential candidate questioned about late response to ASC forum, 'No Cops on Campus' stance, daycare program
Rowan Ley, a fifth-year history student and current Students' Union vice-president (external), was asked why he did not sign up to the ASC forum despite knowing about it "for a full week."
"Why should Indigenous students trust you to represent them if you can't give them the respect to sign up for an election forum on time?" the moderator asked.
"I'm going to be completely honest," Ley said. "I literally just forgot to respond to the email. It was not meant as a gesture of disrespect, it was an honest mistake. As soon as I realized that I had made that mistake, I did everything that I could to make it right. As you can see, I'm here now."
When asked about his stance on the 'No Cops on Campus' collective pushing for an end to the police officer liaison program, Ley said he opposes the program.
"I do not think it is a wise use of university money, and I don't think it enhances student safety," he said.
He added that the Black Students' Association and ASC are "critical" voices going forward to think "more holistically" about how justice is approached at the university.
Throughout the forum, Ley cited his plans to start a daycare program "that meets the needs of Indigenous students." He was questioned by the moderator, who pointed out that Ley's plan begins in 2023.
"What are your solutions that will make a difference in the one year you have?"
Ley said that while it won't be possible for a facility to be built in a year, he and the current vice-president (student life) Katie Kidd have worked out a timeline.
"I've talked to [the Students' Union] general manager about this, and we're quite confident that within a single year, we can get all the contracts signed," he said.
Later, the moderator followed up with Ley, asking what he will do for students who parent during his term.
Ley said he will implement the contract that vice-president Kidd had signed this year with a daycare company for an "interim solution" until the new facility can be opened. He mentioned he also wants to look at other infrastructure to make campus more accessible for students who parent.
"Right now, there's a severe shortage of changing stations in men's washrooms," he said. "That's a big problem that I would like to solve [and] we certainly have authority to do that, at least … as we're proceeding with Students' Union Building (SUB) renovations."
— Rachel Narvey
BoG rep candidate grilled on platform, Maskwa House
Beth Blanchette, vice-president (consultation and engagement) of the ASC, posed a question to Dave Konrad, a third-year environmental and conservation sciences student, who is running for reelection. Blanchette said that she reached out to Konrad in September to discuss how he could "represent the needs of Indigenous students."
"Since then you've come to one ASC meeting and you've attended the Aboriginal Relations and Reconciliation Committee (ARRC) once last month on a very specific issue," she said. "Personally, it just seems like your platform isn't informed of consultation from ASC or through ARRC and there's clear disconnect."
She said that beyond an instance where Konrad reached out "informally to an individual executive," he did not formally consult with the ASC on his platform.
"I'm never going to claim that ASC and ARRC are the ultimate authority on what Indigenous students at the U of A want, but if you didn't discuss these points with us, how did you conclude that these platform points are a priority for Indigenous students, and was there a consultation involved?" she asked.
Konrad said he consulted the ASC about Indigenous representation and their strategic plan for Maskwa House. Additionally, he said he added the ARRC recommendations to his platform because he saw them as "relevant" to his portfolio on the BoG.
Konrad said this past year as BoG representative was "a learning process in terms of time commitments."
"Last year, I started the first semester with five classes and realized that was inappropriate for me in terms of the work I want to do," he said. "I dropped down to three, I do have more time to consult effectively … on an ongoing basis. That's all I have. But [I'm] happy to take this offline as well."
Another question asked why Indigenous students at the U of A should trust Konrad when he "did not take the time to read the ARRC recommendations until [he was] well into [his] first term as BoG representative."
Konrad said the question was a "valid criticism."
"As you see in the platform now, I've thought through [the ARRC recommendations] and which ones I could achieve this term," he said.
Several questions were asked about Konrad's advocacy for Maskwa House, a project which Konrad had previously mentioned was stalled due to lack of government funds. One question asked how Konrad would continue to try to push the project forward if elected.
"I think a big part about this is finding another source of funding," he said. "We have to press [the case about] the cultural and spiritual significance of this building."
Konrad was also asked how he will help ensure whoever proceeds him is equipped to continue working on the project, so it does not get "abandoned" if incomplete next year. He said he currently has platform progress tracking documents for his past year's work that he plans to carry over into this term.
"[The next BoG representative] will easily be able to look at … what I did … the people [I] already talked to … [and] what those people already know in terms of student advocacy."
Konrad concluded the forum by saying that he "will do better."
"This last year I've prioritized other issues over Indigenous issues," he said. "Going forward in this next term I will prioritize Indigenous issues."
— Rachel Narvey
VP student life candidates discuss racism on campus
Austin Mihkwâw, a bachelor of arts student at the U of A asked candidates how they would support Indigenous students who receive racially stemmed attacks from students or professors. Vice-president (student life) candidate Daniela Carbajal, a third-year psychology student and current Students' Council Augustana councillor said that she would focus on the policies that disproportionately affect Indigenous students in both academic and non-academic settings.
"It's important to create policies that will protect [Indigenous students] because I know a lot of professors use the freedom of speech excuse," she said.
Carbajal added how it is important to have Indigenous representation on boards that oversee cases of racism against Indigenous students.
"A big issue is that when these cases are being reviewed, they dont have any individuals that may understand Indigenous perspective on why [what happend] might have been offensive," she added.
Talia Dixon, a fourth-year political science and women's and gender studies double major and current Students' Council arts councillor, believes racism against Indigenous students cannot be solved by advocacy or collegial talks with professors, pointing to how professors took issue with students complaining about online learning.
Dixon believes that instead, the Students' Union needs to have "more teeth" and take direct action alongside Indigenous students.
"As we've seen with a variety of issues, the university is unable to change until we make it a big public problem, and call them out," they said. "[We need to] put direct pressure on them, not only for us, but from people in the greater community."
Candidates were also asked about why they are advocating for inclusive mental health resources for Indigenous students instead of collaborating with First Peoples' House who already has these resources.
Dixon said that her focus is specifically on making the Students' Union ran Peer Support Centre culturaly inclusive.
"Every year candidates run on the idea that they are going to transform Counselling and Clinical services and unfortunately we cant because we don't have direct control over them," the said. "But we do have direct control over the Peer Support Centre."
Carbajal did not answer this question, as she submitted it on behalf of Indigenous students she consulted.
— Khadra Ahmed
VPA candidate suggests expanding campusBRIDGE in an effort to promote inclusivity
Vice-president (academic) candidate Abner Monteiro was asked about how he would expand work placement opportunities to historically marginalized faculties while ensuring students feel safe in their placements.
Monteiro began by acknowledging that work placement policies generally fall outside the portfolio of the vice-president (academic) due to their reliance on government funding.
"As far as the policy goes, a lot of that work will be with the vice-president (external) to make sure that a lot of what I'm doing is going to be feasible for students," Monteiro said.
Monteiro also mentioned expanding the University of Alberta job portal campusBRIDGE.
"[I am] also just trying to expand campusBRIDGE so the opportunities are available and students can see what they are," Monteiro said. "Consulting with ASC, consulting with First People's House, the Indigenous Graduate Students' Association, and reaching out to other groups and seeing what opportunities we could be integrating into campusBRIDGE."
— Tom Ndekezi
Candidates share thoughts on mandatory Native studies course
All candidates were asked whether they believe there should be a mandatory Native studies course, similar to the science course requirement for arts students.
Both vice-president (operations and finances) candidates acknowledged that while it is out of the scope of the role, its implementation is important.
Julia Villoso, a second-year psychology and anthropology student and current Students' Council arts councillor, said that a mandatory Native studies course should be "catered to fit each faculty."
"It isn't just a checkmark to say that you've completed it," Villoso said.
Emily Kimani took a different approach and emphasized the use of the Sustainability and Capital Fund as a way to address Indigenous knowledge while waiting for the university to address this issue meaningfully.
"I want to focus on making sure that the projects approved by the Sustainability and Capital Fund committee are taking Indigenous cultures and perspectives into account and that way we can increase Indigenous voices," Kimani said.
Dave Konrad, who had cited a mandatory native studies class as an important step towards reconciliation earlier in the forum, listed different groups that could be consulted about implementing the course, citing the ARRC, ASC, First Peoples House, and the faculty of Native studies.
Rowan Ley agreed with Konrad, highlighting that the university places "a lot of people in positions of great power," listing the influence of professional positions like doctors and engineers.
"I think it's important that when they learn about the history of this land, and about reconciliation, they also learn things that will specifically help them to action that in their life and in their work," he said.
He emphasized that while he believes the course "should be done," it should be done "properly, in a way that is discerning and specific to each faculty and program."
Abner Monteiro echoed the call from Ley to create faculty-specific Indigenous course content, saying he would like to advocate for Indigenous perspectives "to be woven into current course content."
"For an engineering degree, it wouldn't just be taking a Native studies 100 class, but rather a class that shows the importance of the relationship to the land and how anyone who intends to do engineering… needs to think about the history of the land and how they can meaningfully consult and work with those communities."
Dixon said she thinks it's unlikely the university would implement mandatory Native studies courses in the durations of one executive term, but during the interim the Students' Union should "fill the gap" by having educational and fulsome Indigenous programming in all events.
Carbajal mentioned that she hears a mixed response from Indigenous students on this topic; while some are for a mandatory course, others fear it could further polarization and stigma against Indigenous students. She also said to avoid this, the Students' Union should decolonize all courses offered by the university.
Like Carbajal, Christian Fotang focused more on what can be done regarding pre-existing courses.
"We still need to do things in terms of the courses that are provided to integrate Indigenous perspectives," Fotang said.
— Tina Tai, Rachel Narvey, Tom Ndekezi, Khadra Ahmed
Lack of continuity: candidates asked about temporary advocacy
An Indigenous student attending the forum shared their experiences with racism, both in everyday experiences on campus and within the institution of student governance before asking why Indigenous students should build a relationship with the Students' Union.
"If these promises are the priority of one administration but not the next, what is the point of us fostering trust or building a relationship between the SU and the Indigenous body," they asked.
Dixon said the Students' Union needs to stop taking light stances and decolonize its operations.
"We use something called Robert's Rules," she explained. "It makes us have a totally unwelcoming system to Indigenous students and anybody who doesn't talk or look a specific way."
Carbajal said this is why her platform is focused on decolonization of the Students' Union and the greater university, and said she would focus on policies.
"Like you said, we can have those relationships this year, but next year they aren't guaranteed," she said. "We need to make sure that Indigenous students are protected in writing and not just in words… that's why I think reconciliation and decolonization have become a metaphor."
Ley said that one way encourage consistency within the Students' Union when it comes to Indigenous issues is by setting examples that future executives will see.
"If people get used to seeing failure, then future executives and candidates will get a sense that failure is okay… and that becomes institutionalized," he said. "If we're successful in starting a daycare program that meets the needs of Indigenous students and starting a successful Aboriginal Awareness Week, it will become the standard and expectations that future executives need to do that too."
Villoso added that there needs to be increased transparency to hold executives accountable.
"It's really important we have ways of communication and avenues to make sure that executives are being held accountable for the promise they are making during their campaigns," she said.
Monterio said that there is no reason why he Students' Union should take "soft stances" on things like racism.
"People are being affected by this so negatively and we're trying to work around it and find political ways to talk about it when we should be addressing it straight on," he said. "Full-stop… we should stand up for Indigenous and BIPOC students."
— Khadra Ahmed
Non-Indigenous candidates asked about representation
Non-Indigenous candidates were also asked how they would properly represent the voices of Indigenous students, as they do not have a "direct personal experience or relationship" for the issues Indigenous students face on campus.
Ley said that a key way to make sure Indigenous voices are heard on campus is for the Students' Union executives to "amplify" the voices of Indigenous students, as opposed to claiming to speak for them.
"A large part of that is making sure you have more appropriate representation in the Students' Union's governance structure," he said.
He highlighted the Governance Restructuring Taskforce (GRTF) as one initiative working to make the Students' Union more inclusive. He said that he wants to ensure ASC and Indigenous representation on more governing bodies, adding that his daycare working group will include representatives from First Peoples' House "if they want."
"Those are other examples of the kind of material meaningful non-tokenistic representation that we do need to see more of on this campus," he said.
Konrad mentioned that the classes he is taking in school discuss how environmental issues intersect with Indigenous reconciliation. Additionally, he said one area of focus for him in his advocacy is remote learning development, an issue he highlighted impacts Indigenous students.
Villoso pointed to her platform on supporting the Stride Campaign School to increase diversity and inclusivity in student governance.
"I want to work with Stride facilitators and integrate Indigenous teachings within the campaign school and promote the understanding of Indigeneity within the program and make it more appealing to more Indigenous students," Villoso said.
Kimani agreed that it is crucial to amplify the voices of the ASC.
"I think from day one, we need to make sure the relationship between the Students' Union and ASC is imperative and so important, to make sure the voices of Indigenous students are being amplified," she said. "As well as making the Student's Union more inclusive to really empower Indigenous students to take part in student governance and take part in those representative roles."
Monteiro spoke about using more accessible language in and around student governance, as well as creating informal spaces for students to express their concerns.
"Part of why I wanted to create a collaboration summit and make it a smaller gathering for students is to be able to amplify their voices in way where there are not structures that are binding us and keeping us in places where it's difficult for Indigenous students to be able to express what they're feeling," Monteiro said.
Fotang spoke about meaningfully including Indigenous students in decision making spaces like the Council of Alberta University Students (CAUS) and the Candian Alliance of Student Associations (CASA)
"It's also just making sure that we're not just putting Indigenous students there to be tokenistic," Fotang said. "It has to be from the onset that there is collaboration with Indigenous student leaders, whether it's the creation or the decision making aspect."
Dixon outlined her journey from knowing nothing about Indigenous issues to how she now tries to incorporate her relationship to reconciliation and decolonization into everything she does as a treaty partner, including student advocacy.
"As a settler, I grew up knowing nothing about reconciliation or decolonization," she said. "Since coming to university, it's been something that I've learned about, but it's not just about learning and building relationships, but trying to learn about why reconciliation and decolonization, while pertinent for Indigenous students, is also something that should be deeply personal and an objective for every single settler on this land."
As an Indigenous Student, Carbajal did not answer the question.
— Tina Tai, Rachel Narvey, Tom Ndekezi, Khadra Ahmed
Legacy Fund highlights ways it benefits Indigenous communities
Representing the Golden Bears and Legacy fund was Ashley Turner, a fourth-year psychology student and Métis Pandas soccer player.
Turner highlighted how the legacy fund directly affects Indigenous students as she talked about how the fund was going to sponsor giveaways and game-day staff for a basketball game played in the Maskwacis community before the COVID-19 pandemic.
"This goes to show that there is a strong desire and intent of the legacy fund to provide opportunities to Indigenous populations both on and off camps," Turner said.
She also said that the fund's board is exploring partnerships and events with ASC and First Peoples' House to address barriers to sports.
"By supporting the legacy fund, each and every one of us can play a part in fostering campus inclusivity, solidarity and opportunities."
— Khadra Ahmed
The Gateway plebiscite
A representative of The Gateway's plebiscite was present at the forum. Due to a conflict of interest, The Gateway will not comment on this further.
Update: On March 1 at 10:10 p.m. the article was updated to include that Carbajal did not answer the question regarding First Peoples' House because she asked the question and that she did not answer the question to non-Indigenous candidates because she is Indigenous.