News
Students' Union
Notes from Council: U-Pass valid until end of June and moving the Sustainability and Capital Fund forward
From ongoing U-Pass negotiations to if council structure will change due to U of A-wide restructuring, here is the recap of the Council meeting on June 2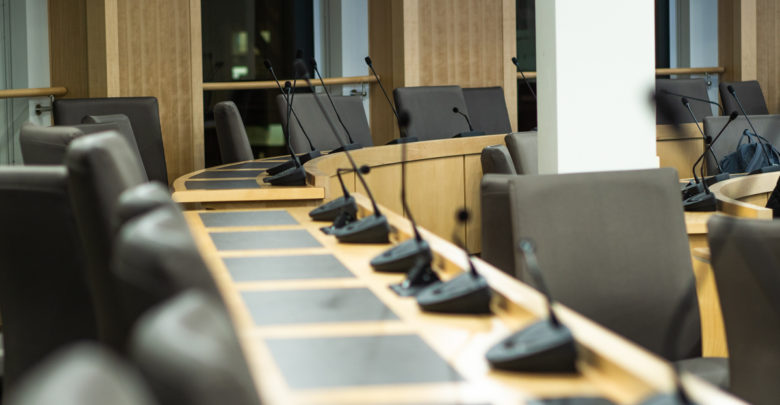 "Notes from Council" is The Gateway's ongoing series of recaps of noteworthy items from Students' Council meetings.
---
Winter U-Pass officially valid for students to use until June 30th
The City of Edmonton will reinstate transit fares on June 15th. The University of Alberta Students' Union (UASU) have been working on addressing this issue, as students currently do not have U-Passes for Spring and Summer courses.
Alana Krahn, Students' Union vice president (operations and finance) confirmed for Council that the City of Edmonton is allowing for the Winter UPass to be valid for use until June 30.
Krahn said she will continue to work with the city and other U-Pass partner post-secondaries to determine plans for the future of student transit in Edmonton.
"I am really happy to say that we have gotten together with other student associations to begin working together with them to create a united ask to take to the city," Krahn said. "I'm very excited, there seems to be a great amicable working relationship." 
Council of Alberta University Students saves thousands through VP Ex Ley
In his report to Students' Council, Students' Union vice-president (external) and chair of the Council of Alberta University Students (CAUS) Rowan Ley expressed CAUS would release a public statement on police brutality, now available on social media.
Additionally, Ley informed Council he successfully negotiated the contract with the CAUS government relations firm to cost 50 per cent less.
"Since [the] University of Alberta Students' Union is by far the largest contributor to the CAUS budget, that will save many thousands of dollars per year to UASU," Ley said. "Not directly, but our fees can be used for other things through CAUS."
Discussion on if council will change due to U of A restructuring
Engineering Councilor Amlan Bose asked president Joel Agarwal about the future of the Students' Union, given the recent proposed institutional changes the U of A announced in a recent town hall.
"With all the academic restructuring conversations going on, I was wondering what will happen to the structure of Council, and our entire governance structure," Bose asked. "How will everything work, and do you have any plans in taking this into consideration?"
Agarwal said he is planning to put together a task force to address this.
"Council will need to be changing based on the changes that are happening administratively and academically, but also based on a report on the structure of Council in 2016," Agarwal said. "We are really going to be looking at how to implement that to better streamline council, as the board of directors of a 20 million dollar organization."
Sustainability and Capital Fund committee established
The Students' Council voted to pass standing orders, as well as select the Council representatives for the official committee for the Sustainability and Capital Fund (SCF).
Standing orders form the basic rules of operation for a committee. This marks the first step to initializing the SCF. The SCF passed referendum in Winter semester, and will be maintained by a $25 dollar undergraduate student fee per semester.
The Sustainability and Capital Fund committee is the body responsible for overseeing the distribution of the Student Project Green Fund and the mandate of the SCF. The Student Project Green Fund allows students to apply for grants of up to $10,000 to support sustainable projects that impact the campus community.
The committee will be comprised of the following members:
Three members of Students' Council- One member of the UASU Executive committee
One member of the UASU Sustainability committee
Four student-at-large members
For one seat, preference will be given to an undergraduate student from Campus St. Jean
Two members of the Council of Faculty Associations
One member of the Council of Residence Associations
One member of the Aboriginal Students' Council
The executive member on the committee will be Krahn. The student councillors voted to join are science councilor Emily Kimani, arts councilor Julia Viloso and engineering councilor Andrew Batycki.