Campus
Elections 2021
Opinion
VPX candidate offers advocacy, without any real details
Christian Fotang, who is running uncontested, committed to making student voices heard but offered few details on how to ensure the government listens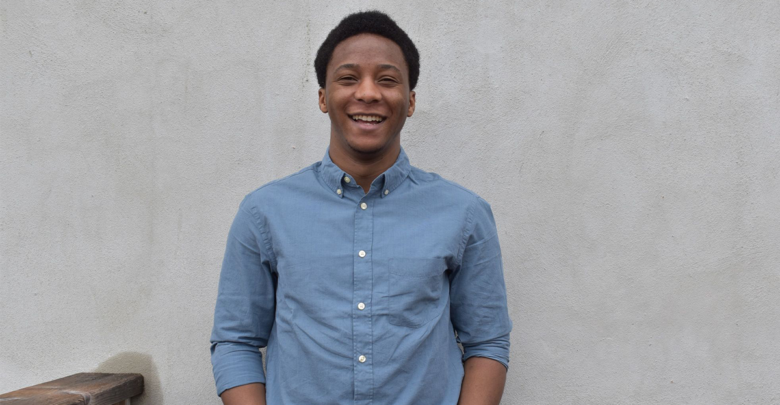 This article expresses opinions based on the Candidate Forum of the Students' Union 2021 Election on February 22, 2021.
As the vice-president external (VPX), one is responsible for speaking on behalf of the student body to the provincial government in regards to changes in things such as policy and funding. In times of budget cuts as well as the current pandemic, it's important that our VPX has a strong plan for making our voices heard ― which made today's forum a bit of a letdown in my opinion.
From the start, Christian Fotang's opening remarks made strong claims for a platform based on promises of fighting provincial government cuts to post-secondary education. Specifically, Fotang committed to pressuring the government for more financial aid such as grants, and pushing for a return to the tuition fees we've had in the past. He also said he would push for pausing or even eliminating interest on student loans as provinces such as British Columbia have done.
However, I found myself a bit skeptical of his pledges once we passed the opening statements.
Fotang's plan for including Open Education in his government advocacy feels lacks depth in my opinion ― his answer is sparsely elaborated beyond "a strategic plan" to advocate to the government alongside the future vice-president academic. As well, he mentioned including nonprofits and businesses in this work, but without specifying which ones.
When asked for further details on his plan for getting financial support for students during the current pandemic, Fotang spent a lot of time reiterating the fact that students have a need for these supports, but his actual answer to the question was again, simply "advocating."
It's great to say we need to speak up to the provincial government right now, but that's not enough of a plan in the long run for the students who needed financial aid yesterday. His other plan for getting this aid is to encourage engagement and involvement with Albertans, but while eye-catching, building snow penguins can only do so much. The government makes the final call on budgets.
I'm all for having a strong platform basis to be accountable to, but in the case of our VPX candidate, I'm concerned that he's building it up with unattainable goals and a lack of strong back-up plans. I'd rather have realistic actions taken than a lot of promises to fight provincial government decisions that don't get students anywhere in the end.
With the last mid-year budget update showing post-secondary education funding continuing to decrease, I don't have high hopes for Fotang's current platform goals, but with any luck we'll hear a more obtainable plan in the coming forums.
This article expresses opinions based on the Candidate Forum of the Students' Union 2021 Election on February 22, 2021.
CORRECTION: On February 24 at 6:23 p.m. the Gateway corrected the article to clarify that Christian Fotang's remarks were about interest on student loans, not student loans themselves. The Gateway regrets the error.