Elections 2021
News
Students' Union
SU Elections 2021: International Students' Association Forum Recap
Candidates discussed finding a permanent space for the ISA, how they can help international students find more research and work opportunities, and International students being more than a forgotten platform point at the ISA forum.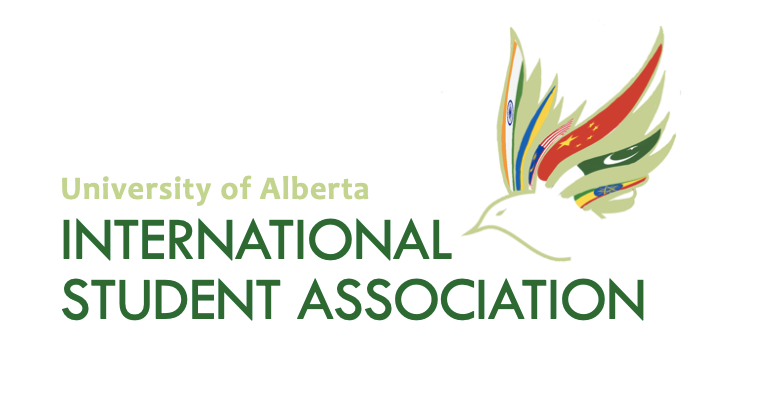 The fourth forum of the University of Alberta's Students' Union 2021 elections was hosted by the International Students' Association (ISA).
Moderated by Safwan Zufaizal, ISA vice-president (student life), candidates fielded questions directly related to the international students' experiences on campus.
Here is the TL;DR version of the forum.
President: how to strengthen communication between the ISA and the SU
Vice-president (student life): different views on the biggest issues facing international students
Board of Governors Representative: creating a database to show how international students contribute to Alberta's economy
Vice-president (external): bringing back the Summer Temporary Employment Program (STEP)
Vice-president (operations and finance): finding office space for the ISA
Vice-president (academic): Finding ways for the ISA and Council of Faculty Associations (CoFA) to collaborate
Golden Bears and Pandas Legacy Fund: how the fund is different from the athletics and recreation fee
OASIS: the number of grants and services it provides arts students
U-Pass: nothing new this forum
More than a mention: Presidential candidate addresses disconnect between ISA and Students' Union
Rowan Ley, a fifth-year history student and current Students' Union vice-president (external), said he did advocacy work alongside Chanpreet Singh, the president of the ISA, to streamline immigration for international students with a Study and Stay program like ones he said exist in Ontario and Manitoba.
"We know that a lot of international students want to stay in Canada after they graduate … but dealing with the endless bureaucracy and administrative hassle of Immigration, Refugees and Citizenship Canada sometimes puts that dream out of reach for them," he said.
Ley said this will be one of his "main advocacy priorities" if he is elected president.
When asked how he would address the "huge communications gap" that arose this year between the ISA, Graduate Students' Association (GSA) and the Students' Union, Ley said he would have more check-in meetings.
"Informal check-ins are great, but we also do need to have formal action items that people are accountable to," he said.
Safwan Zufaizal, vice-president (student life) for the ISA and the debate moderator, asked why international students are considered important during elections but not after the race.
"[After elections] all they get is a single mention at the very end of [Student Union] executive's annual goals," he said.
"I will not lie," Ley said. "In the past, it is true that international students have not had the level of access and prioritization in the Students Union that they needed to."
He said that because the Students' Union is mostly composed of domestic students, the ISA is important for representing international students.
"With the strong links of communication that we talked about in the previous question, I think that will enable us to make sure that international student concerns are centred a lot more in the priority development process," he said.
— Rachel Narvey
VPSL candidates diverge on biggest challenge to international students; condemn tobacco and vaping products ban
Vice-president (student life) candidates were asked what they believed the biggest challenge that international students face is at the university.
Talia Dixon, a fourth-year political science and women's and gender studies double major and current Students' Council arts councillor, said the lack of community building opportunities was the primary challenge for international students. She voiced the need for an increase of integrated events between domestic and international students, to prevent exclusion.
Daniela Carbajal, a third-year psychology student and current Students' Council Augustana councillor responded to this question by bringing up the orientation offered to international students. Carbajal expressed her disapproval of the current option presented as international students currently pay for it, promising to work with the ISA towards a comprehensive and free option.
Candidates were also questioned on their feelings on international students being served frozen food at Augustana Campus over the winter break, and what steps they would take to ensure this does not reoccur.
Dixon, cited her current work as chair of the Students' Council's sustainability committee, where she said her and others are working on changing the food plan.
"I want to implement practices that have been used at other universities … to revolutionize the meal plan, not only at Augustana, but across campus to meet dietary restrictions, as well as be more accommodating for students and affordable," Dixon said.
Carbajal, an Augustana student, said that over the break she worked with the ISA to give proper meals to students while receiving little support from the Students' Union. She also mentioned her experience advocating to executives and administrators on campus, as well as her experience working in the cafeteria for more than two years.
"I know the issues," Carbajal said. "Food staff can be very racist towards international students, and I have fought against that. The fact that the food international students are sometimes fed is a lower quality than the general diets is not okay, and that is why I spent countless hours driving around making sure they were getting proper meals."
Both candidates expressed their disapproval of a complete ban on tobacco and vaping products after being asked about the university's considerations about developing a clean air strategy.
Carbajal voiced her support in creating "open spaces for students who need to smoke and not entirely banning it." Dixon expressed how bans don't actually solve anything the need. Instead there needed to be "comprehensive mental health supports that help people with addiction" rather than criminalizing people.
— Areeha Mahal
Highs and Lows: BoG Rep candidate reflects on past term
At this forum, Board of Governors Representative candidate Dave Konrad, a third-year environmental and conservation sciences student and current Board of Governors (BoG) representative, started off by highlighting both his success and failures when advocating for international students.
On the success side, Konrad said he supported the ISA as they progressed towards and ultimately became a Student Representative Association (SRA), which allows student groups to make decisions for its members without first going through the Students' Union.
On the flip side, Konrad said his biggest failure was being unable to get the ISA a seat on the Board Learning, Research and Student Experience Committee (BLRSEC), which is a BoG subcommittee dedicated to providing oversight to the university's teaching and research affairs alongside student wellness and education.
When asked about how he would represent international students after this failure, Konrad said he and would look to alternative methods of communication, such as bringing international students concerns to BoG committees and doing "topical consultation."
"Strengthing pre-existing communication pathways is a critical spot for now … and that [involves] making sure the ISA and the Students' Union have a healthy working relationship," he said.
Konrad also spoke about how he would like to better highlight the economic contributions international students make to the province post-graduation by creating a database with this information. This, he hopes, will encourage the provincial government to expand bursaries to international students.
"With our high elderly population and low birth rates, Alberta needs [international students] if we want to be a province that works well," he said. "Our government refusing to acknowledge your value by refusing to subsidize your tuition is disrespectful and manipulative."
— Khadra Ahmed
VP external candidate questioned on platform's ability to employ international students
Vice-president (external) candidate Christian Fotang, a third-year biological sciences student and current Students' Council science councillor, said he is sympathetic to international students because seeing his mother go through that experience was "very rough."
Fotang said he would ensure post-secondary reforms would not negatively impact international students, sharing plans to create a working group of international student stakeholders from across campus to provide feedback he can bring to the government.
He also said he would like to see a policy created by the Canadian Alliance of Student Associations (CASA) to improve advocacy priorities for international students' issues.
"The strategy we have for … pushing ministers and pushing stakeholders throughout the country at all levels to improve international students' issues … needs to be improved," he said.
Fotang was asked how international students would benefit from his platform on student employment initiatives.
In response, he said he would remove requirements for study permits and work with the province to re-implement the Summer Temporary Employment Program (STEP), a now-discontinued program that previously only employed domestic students and permanent residents. He also said he would work to convince stakeholders around the province of the benefits of hiring international students. 
Fotang concluded by clarifying his stance on needs-based and merit-based financial aid programs.
"I think it's always great to recognize people's academic and leadership achievements on campus and in their communities [with merit-based scholarships], but there's only so much that can be given," Fotang said.
"[My plan includes] looking into the endowment fund that the Students' Union has, [using] the interest that's generated through that fund to possibly provide more needs-based as well as merit-based scholarships and awards for international students."
— Paige Miller
Office space: VP OpsFi candidates discuss finding the ISA a permanent home
Vice-president (operations and finance) candidates encountered a wave of questions regarding the challenges international students and the ISA face, specifically acquiring funding and a permanent office.
Emily Kimani, a fourth-year immunology and infections student and current Students' Council science councillor, highlighted her platform promise to give the ISA a permanent SUB space.
The moderator asked Kimani how she plans on fulfilling her promise when SUB is already "packed."
Kimani reassured that this was possible, saying she'd met with the Students' Union staff to avoid making an "empty promise."
"I do believe that this is a very tangible thing that I can do," Kimani said.
Julia Villoso, a second-year psychology and anthropology student and current Students' Council arts councillor, expressed her doubts that SUB would be the best choice of location due to a lack of "permanence."
"International students need … [to know] that the space is always going to be there for them … it would be convenient if the space was specifically right next to international students services," Villoso said.
When asked how the candidates would help the ISA find additional funding to provide services to international students, Villoso said she felt it was important the Students' Union to support student groups.
"The Students' Union has to be there to provide the support, whether through increasing the current pool grant we have for for student groups or specifically allocating parts of the student grant to … underrepresented students," Villoso said.
Kimani also expressed her belief that the Students' Union should support such student groups, emphasizing the important role that businesses play in this.
"If our businesses win, our students win," said Kimani. "I don't think revenue should ever come from student fees."
— Remi Hou
VPA candidate discusses expanding job opportunities and inadequate international representation in governance
Abner Monteiro, a fifth-year kinesiology student and current Students' Union kinesiology, sport, and recreation councillor, was asked how he would connect international students to research and work opportunities
He said he would work expand CampusBridge, a service that helps students find job, co-op, and internship opportunities.
"My hope is in working in collaboration with the next vice-president (external) and the ISA, we can expand CampusBridge… to potentially provide a diverse array of work-integrated learning opportunities for all of our students," Monteiro said.
He also said he plans to vouch for access to work permits for international students at provincial and federal levels, which could allow them to work in Canada.
"If it's a work experience opportunity and they need to have a permit to be able to do that, then they're not going to be able to even take advantage of … the opportunities that I'm creating," he said.
Monteiro was also asked how he would involve the ISA in the Council of Faculty Associations (COFA) discussions. CoFA — which the ISA is not currently a member of — includes members of faculty associations and informs them of relevant faculty issues.
Monteiro believes the Student's Union Governance Restructuring Task Force (GRTF) could provide opportunities for collaboration between COFA and the ISA. The task force handles internal governance changes within the Students' Union.
"Part of what we're going to do on the GRTF when we are doing our consultation, is ensure there are spaces for international students to be able to voice their concerns, [so] we can hear them and we can make sure we implement them," Monteiro said.
— Disha Hazra
Legacy Fund differs from recreation fee, teaches international students about hockey
The Golden Bears and Pandas Legacy Fund highlighted its difference from the athletics and recreation fee, which is a Mandatory Non-instructional Fee (MNIF) students are charged each semester.
Samantha Chapman, a third-year classics and anthropology double major student, represented the fund. She describes the recreation fee as a "facility usage free" that pays for students to access the climbing wall and other on-campus facilities.
"It does not pay for the student experience," she said. "The Legacy Fund on the other hand, creates jobs, community initiatives, and provides entertainment."
Chapman highlighted how in the past, the fund was used to host international student nights, where students received t-shirts, pom poms, noisemakers and food "in an effort to introduce them to varsity teams."
"Students who came to these nights were given a quick hockey or football one-on-one to provide them with necessary information [to] prepare them for what they're about to see," she said.
— Rachel Narvey
OASIS FAMF emphasizes grants and services
The only Faculty Association Membership Fee (FAMF) at the forum, Organization of Arts Students and Interdisciplinary Studies (OASIS) highlighted why it's important to both arts and international students.
Chris Beasley, a fourth-year political science student and the OASIS president who represented the FAMF said that the largest population of international students lie within the faculty of arts.
The FAMF will cost arts student $3 a semester for three years. One of the main points Beasley focused on was how that $3 fee translates into thousands of dollars in grants for arts students and department associations.
"As the former vice-presdient (finance) of OASIS, I've seen all the grant applications and I know the money OASIS gives to arts students is transformative," he said.
"School is expensive, particularly for international students who pay ridiculous amounts of money and need grants to be able to do things."
Beasley also pointed out that OASIS provides multiple services such as printing to arts students and without the FAMF, it's highly likely that neither the grants nor services will be possible.
"Without [the FAMF] OASIS as we know it and the service we know are under threat."
— Khadra Ahmed
The Gateway plebiscite
A representative of The Gateway's plebiscite was present at the forum. Due to a conflict of interest, The Gateway will not comment on this further.