Campus Life
Institutional
News
Addressing campus sexual violence: Sexual Assault Centre hires fraternity liaison
The position will provide a point of contact for fraternities and sororities looking for information and education about sexual violence.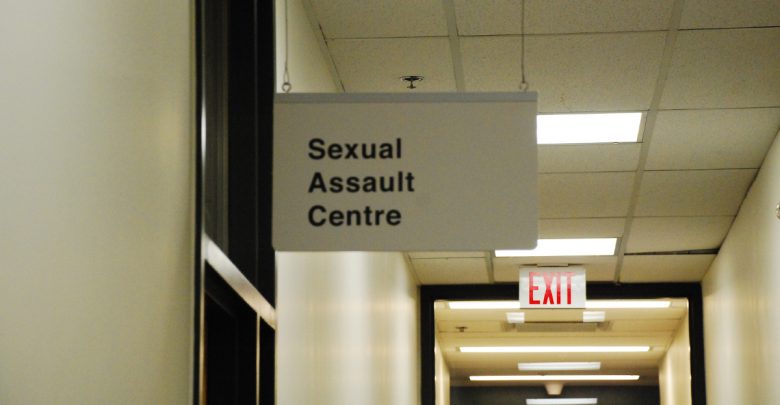 A new position at the University of Alberta Sexual Assault Centre aims to increase education around sexual violence in the Greek community. 
The fraternity liaison will provide a point of contact for conversations about sexual violence for fraternities and sororities at the U of A, in addition to equipping communities with tailored education and resources to address sexual violence.
Marek Buchanan, who has been hired for the fraternity liaison position, described the impetus for the position.
"We noticed in recent years that there's been more interest from the Greek community to get engaged and be more involved with this work," he said. "We wanted to create a position that can be more prepared to directly interface and relate to them."
Buchanan formerly attended the U of A, where he received an undergraduate degree in psychology, and during that time volunteered with the Sexual Assault Centre. Since then, he has worked for Calgary Communities Against Sexual Abuse (CCAS), Calgary's primary sexual assault centre.
"I've done lots of work specifically with men's education, in addition to giving workshops and presentations for all ages and professions" he said.
Fraternity liaison's education projects currently underway
Mikayla Cullum, the president of the U of A College Panhellenic Association, said that her community has already been meeting with Buchanan.
"As a Panhellenic community, we are hopeful that our partnership will bring firstly education, and secondly, cultural change," she said.
She said that most recently Buchanan and his co-facilitator's at the SAC have been helping to facilitate a consent education seminar on Monday, February 8 for Pal-entine's Day, a philanthropy event hosted by U of A Sororities.
Cullum said that the training from that seminar is a requirement to attend the other events on February 12 and 13.
"We're hoping the required consent training will encourage more people to consider how they can promote awareness and education throughout their organization's regular activities," she said.
Going forward by acknowledging the past
When asked how the fraternity liaison might address sexual violence within the Greek community, Buchanan noted that acknowledging the history is important to going forward.
"There is a history and an ongoing conversation about sexual violence occuring within the context of Greek life and related events, and that's not something that should be ignored and shouldn't be talked about."
While the Sexual Assault Centre cannot mandate training, Buchanan aims to spark an interest in education surrounding sexual violence within the Greek community.
"I'm making my case for why they should be getting involved in this programming," he said. "My hope is that we will be able to work and collaborate with, because that's going to make it as relevant as possible for the community."
As he begins his role, Buchanan said he is committed to being part of a move to change how sexual violence is addressed at the U of A.
"[In this role I aim to facilitate] a public and demonstrated commitment to putting an end to sexual violence and to making sure that it isn't happening within the context of Greek life," Buchanan said.
"That would be something that would be nice to see from individual fraternities on their own, but also as a united conversation coming from the community as well. That would be the end success point, and I'm excited to be starting that journey into getting there."