News
Students' Union
Notes from Council: Sustainability Capital fund approved for Myer Horowitz renovations and dissecting sexual violence on campus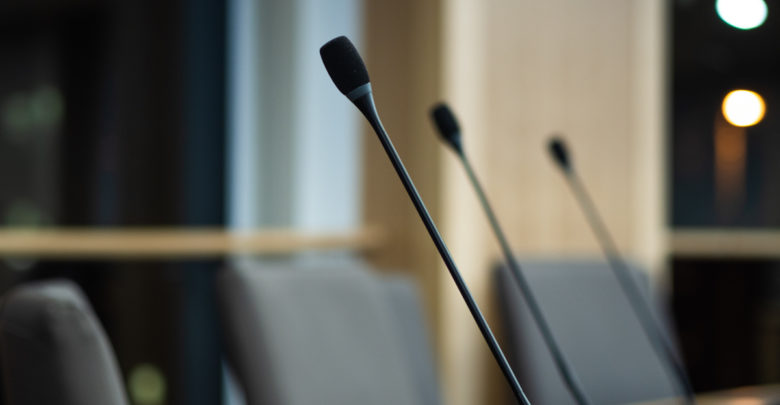 "Notes from Council" is The Gateway's ongoing series of recaps of noteworthy items from Students' Council meetings.
Sustainability Capital Fund will be used towards Myer Horowitz renovations
At the December 1 council meeting, Students' Council officially voted to finance the Myer Horowitz renovations through the Sustainability and Capital Fund (SCF), a $25 fee paid by undergraduate students each semester.
The vote green-lights the use of the fund for the renovations, but the amount of funding that will be used is still to be determined.
The motion passed with 23 in favour and 1 member opposed. Sole opposition came from engineering councillor Amlan Bose, who said not enough student consultation was done for this particular attempt to renovate the Myer Horowitz. 
He specifically pointed out that previous attempts to renovate the theatre were unsuccessful, so any consultation from these attempts should not be considered.
"I personally don't believe enough student consultation has been done particularly on this project," he said. "I know what the response will be after my speaking turn — that this [project] has been going on for the past few years. Yes, but in the previous times where the Students' Union did consultation for the Myer Horowitz theatre, the referendum failed and the second time it failed [when voted on] by council."
"During [last years SCF] campaign, it was promised that students would decide what they want to do with the space and I don't think the students got the opportunity to give their opinion on what they want on campus. I don't think it's fair and I don't think the promise has been kept."
Bose also said the project was unpopular among engineering students.
"This proposal is pretty unpopular in my constituency — I know that for a fact," he said. "I'm gonna do what I think a majority of my students want me to do and vote no."
Contrary to Bose, fellow engineering councillor Andrew Batycki said renovating the theatre was alleviating deferred maintenance the Students' Union could not afford to put off any longer.
"If we don't vote to approve this now and push it down the line, the cost for this renovation will continue to increase and there is no other alternative use for the space right now," Batycki said. "I personally don't see it as responsible to my current constituents or future students to vote against this as I don't see any other option where the price tag decreases on this."
Science councillor Emily Kimani voiced support for the motion, seeing the renovations as an opportunity to create a much needed social space for students.
"The theatre is one of the non-academic spaces that are still available on campus," Kimani said. "Students need a space to escape and de-stress after a busy day of classes and assignments. [With] the new lounge space that will be built in the lower level of the theatre… SUB's overall social sustainability will be approved."
Students' Union vice-president (operations and finance) Alana Krahn said renovations are larger than just creating a better theatre.
"We have the opportunity to make a big, and therefore a little bit of a daunting decision, that will set the stage for how we invest in our students for years to come," she said. "This vote speaks to our evaluation of student life and wellness, it speaks to our commitment to seeking out non-student revenue streams and to serving students better while demanding less from them."
"We will have an incredible theatre coming out of this, but more than that, we will have a building and service that is both rooted in the past and growing to serve our students for years and years in the future in a way that minimizes our impact on the environment in the most meaningful way that we can right now."
SU executives give presentation about sexual violence on campus, emphasize need to hire sexual assault coordinator
Students' Union president Joel Agarwal and vice-president (life) Katie Kidd gave a presentation outlining the prevalence of sexual assault on campus and how they hope to address the issue.
According to Agarwal and Kidd, 50 cases of sexual assault were reported to the dean of students last year. However, based on national statistics, they believe the number of cases was much higher, estimating that about 2,500 cases of sexual violence actually took place last year.
"[This] really shows that despite the stats nationally, student's aren't feeling comfortable reporting these instances," Agarwal said.
The presentation focused on four key parts of the sexual violence situation on campus: allegations against faculty members and the greek system, allegations while on experiential learning, and complaints against the university's current reporting system.
"We've heard numerous times from many students about how challenging it is to navigate the system," Agarwal said.
Though there have not been any public allegations of sexual assault during experiential learning, Kidd, who is an educational student herself, said she is confident this is happening.
"While there is pressure on survivors to not come forward for any sexual violence act, there [is more pressure] for students on experiential learning semesters," she explained. "A majority have an evaluation completed by their supervisor at the end that is key to finding employment after university, and if you are coming forward you are jeopardizing receiving a good reference."
Kidd emphasized the need to hire a sexual violence prevention coordinator — something that has been talked about since the last election cycle. Kidd sees this as a "higher-up" university administration position that will work to change the culture of sexual violence on campus through updating policy, addressing the current reporting systems, and implementing prevention education programs.
"Sexual violence is complex and it is going to continue to evolve as our culture changes with the Me Too Movement," Kidd said. "We are confident that public allegations will continue and these issues will arise in other areas of the U of A community that we haven't talked about tonight."
"This is why the university needs to hire a dedicated sexual violence prevention coordinator with enough authority to enact proper change over the university campus."
---
During the council meeting, The Gateway Editor-in-Chief Adam Lachacz gave a presentation and an opportunity for questions to council members regarding the publication's intention to run a dedicated funding unit (DFU) renewal plebiscite during this year's Students' Union executive elections. Due to an obvious conflict of interest, The Gateway will not further report on this event.