Campus Life
News
Student advocates call on provincial government to better address campus sexual violence
The report hopes to stir the United Conservative Party into action and maintain previous funding commitments toward campus sexual violence initiatives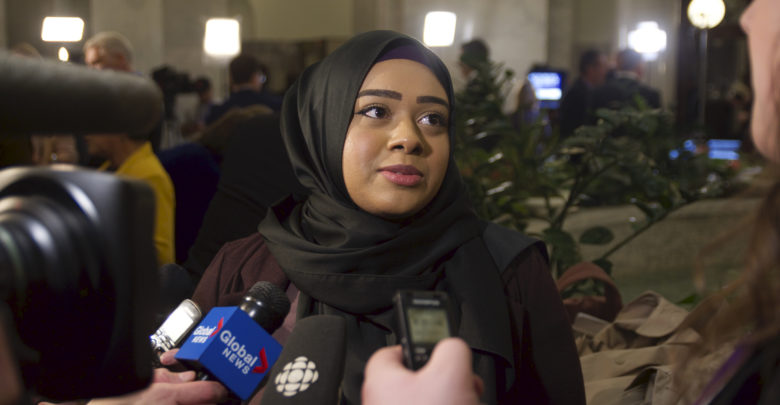 Better tracking of campus sexual violence, more training, and having better policies are all recommendations student representatives are presenting to the provincial government through a research paper.
For the first time in its history, the Council of Alberta University Students (CAUS) has published a research paper that explores campus sexual violence at Alberta's post-secondary institutions. CAUS is a student advocacy group whose membership includes each participating students' union president and vice-president (external) in Alberta, which lobbies post-secondary student interests to the provincial government.
The paper is 66 pages long and lists five recommendations for consideration by the Government of Alberta. The five recommendations include that the provincial government:
assess and measure the prevalence of campus sexual violence in Alberta by developing and administering a yearly, institution-specific student survey;
ensure all institutions have policies and procedures in place by creating a provincial framework with the collaboration of stakeholders, including students and sexual violence specialists;
allocate consistent and adequate funding towards efforts focused specifically on training and the prevention of campus sexual violence;
commit to consistent and sufficient funding for support services offered to anyone affected by campus sexual violence; and
fund the development of online-based training on campus sexual violence disclosures to be used as a baseline for campus staff and faculty.
Sadiya Nazir, chair of CAUS and University of Calgary Students' Union vice-president (external), said in a statement that campus sexual violence must stop and the provincial government has a role to play in that.
"Acts of sexual violence are unfortunately present on every campus in Alberta," she said. "Countering and responding to campus sexual violence requires the Government of Alberta to play a critical role. Properly responding to and addressing this issue will require a comprehensive and holistic approach of oversight, education, and support."
Adam Brown, University of Alberta Students' Union vice-president (external) and CAUS member, said he is hopeful the research paper will instigate change and inform government action.

"It's clear that students are looking for action to combat this ongoing problem, so we expect this government to listen to what students are saying and work with us to improve the situation," he said.
The research paper defined sexual violence as referring to any sexual acts committed against a person and is marked by the absence and inability to consent and when refusal to commit an act is marked by, but not limited to power differential, psychological intimidation, or uses of threat/physical force.
The report said that the province has "taken strides" to enhance efforts in the form of campus sexual violence support, education, and policy. It listed a number of past and current government initiatives including the Commitment to End Sexual Violence, the #IBelieveYou education and awareness campaign, and various funding commitments. Yet, the report said, more campus-specific work is needed.
"Note that while all five of these recommendations are important, none of them are sufficient on their own. Responding to and addressing campus sexual violence requires a comprehensive and holistic approach to ensure that no matter what post-secondary institution a student decides to attend in Alberta they will be free of the threat of sexual violence," the report stated.
To formulate the policy recommendations, CAUS analyzed existing policy, environmental scans, and conversations with both student representatives and on-the-ground experts.
In 2014, Statistics Canada found that of 636,000 cases of self-reported sexual assault incidents, 87 per cent were committed against women. Nearly 47 per cent of those involved women between the ages of 15 to 24. The same survey suggested that approximately 83 per cent of sexual assault incidents are not reported to police.
Bailey Harray, vice-chair of CAUS and University of Lethbridge Students' Union vice-president (external), said in the same statement that the paper reflects the reality of Alberta campuses.
"This paper is an authentic representation of what is happening in the province of Alberta," she said. "We cannot be blind to the facts and as a province, we must act quickly to address sexual violence on post-secondary campuses while keeping those victimized by sexual violence at the forefront of the discussion."
CAUS-Sexual-Violence-on-Campus-2020-v3-PRINT-no-crops