Campus Life
COVID-19
News
Provincial restrictions at the university: common areas divided into study and eating spaces, masks required at fitness centres
Common spaces will be divided into study and eating spaces and masks will now be required at fitness centres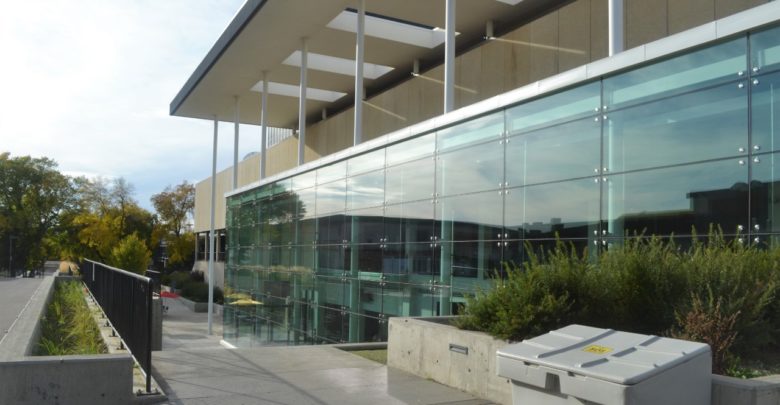 As new and increased provincial COVID-19 restrictions are being implemented, much of the university's already existing guidelines will remain the same with the exception of common spaces and campus recreation centres.
Initiating a state of public emergency, the provincial government announced updated COVID-19 restrictions on November 24. Currently in effect, the restrictions have banned indoor social gatherings, with work and support group meetings exempt. Individuals may only socialize indoors with those in their household unless they live alone, which in that case allows them two, unchangeable outside contacts. Coming into effect on November 27, restaurants, fitness centres and businesses can only operate at 25 per cent of the Alberta fire code occupancy.
Despite the increase in restrictions, much of the university's safety measures will remain the same, as they already meet the enhanced provincial public health restrictions.
Unless indicated by professors, all classes and exams will continue in the same manner for the rest of the semester. No changes to in-person classes, labs, or seminars have been noted by the university.
All common spaces currently open to students are being divided into study and dining sections. The max group capacity in each section is six people, and in the dining section only those from the same household or the same residence.
No eating will be permitted in the designated study spaces and groups in must follow the university's mask mandate. Masks may be taken off when eating or drinking.
In terms of residence, the dining halls in Lister Centre and Peter Lougheed Hall remain open. Other common areas, like shared kitchens, remain open, but require residents to wear masks and respect occupancy limits.
The Students' Union Building (SUB) is not directly applicable under the 25 per cent fire code restrictions. In a statement to The Gateway, communications and external advocacy advisor for the Students' Union Robbie Nelson said despite this SUB will ensure all tables, waiting lines, and couches are appropriately spaced. Nelson added that businesses within the building, like the pharmacy and SUBMart, are limiting their capacity to be in line with COVID-19 restrictions on the amount of people within their store at one time.
Though social gathering are no longer permitted by the province, residents are allowed to have people from the same residence inside their unit, but must be done one at a time with mask use. The university also recommends minimizing the length and frequency of visits between units. No visitors from outside the residence are allowed, including students from other residential buildings.
Campus and community recreation will continue operating with an appointment system for the following:
Hanson and Lifestyle Centre
Wilson Climbing Centre
Aquatics Centre at Van Vliet
Pavilion at Van Vliet
Saville Community Sports Centre curling, swimming, walking track, and fitness centre
Team sports and drop-in fitness classes will be suspended for the remainder of 2020, though virtual classes are available to students.
Campus and Community recreation have also implemented an enhanced mask policy, requiring all participants to wear a mask throughout their work out, with the exception of "high-intensity physical activity." However, they encourage participants to reduce the intensity of their workouts so that mask wearing is possible throughout working out.
Spaces in Cameron Library will continue to be booked by appointment.
All university banquet halls, conference centres and concert venues will be closed to all in-person activity starting on Nov 27. All U of A business will also operate at a 25 per cent occupancy.
— With files from Adam Lachacz