Campus Life
COVID-19
News
Province releases new COVID-19 restrictions hoping to protect both "life and livelihood"
The new restriction is temporarily banning all social gatherings and Albertans can only dine-out with those in the same household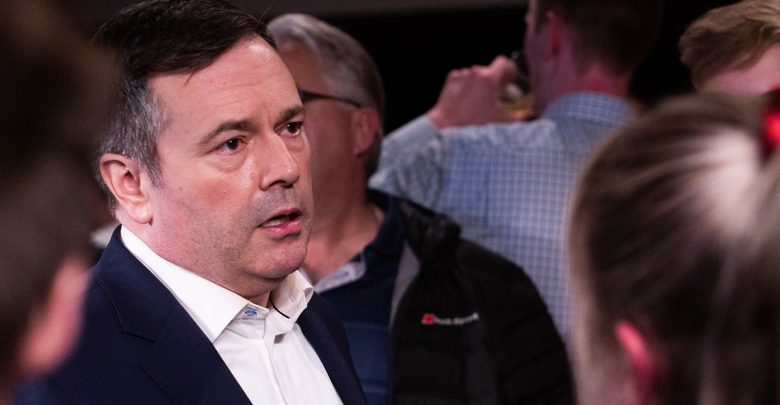 To address the recent spike in Alberta COVID-19 cases, the provincial government has released new mandatory public health measures which hope to address rising cases while also aiming to support Albertan businesses.
On November 24, Premier Jason Kenney announced a public state of emergency, announcing the updated COVID-19 restrictions. These restrictions will make masks mandatory in indoor workspaces, prevent social gatherings, limit occupancy of certain businesses, and will shift junior high and high school classes online.
These measure will last for three weeks and will be re-evaluated on December 15. The province will be sending an emergency alert to cellphones sometime this week.
The province is not in lockdown, but rather is implementing the "minimum restrictions needed" to address the public health crisis while avoiding "wide-spread damage to people's livelihood."
To answer those calling for a lockdown, Kenney said a total lockdown is an infringement of charter rights that should only be taken in extreme conditions.
"Since when should governments start with an impairment of fundamental charter protected rights and freedoms, instead of engaging with such impairments as a last and final resort."
On the flip-side, Kenney is asking Albertans who think the COVID-19 restrictions are too tough, to consider those most in need.
"If you know somebody waiting for surgery — someone in your family, a friend or neighbour who's waiting for heart surgery, this is about them," he emphasized. "It's not about a political preference — I wouldn't be standing here announcing these things out or any political [or] personal preference."
"This is about those people and whether or not they will have access to critical healthcare and surgery in a reasonable amount of time. That's all this is about."
Socials gatherings biggest spread of COVID-19 premier says
The updated COVID-19 restrictions now make indoor social gatherings illegal, allowing only outdoor gatherings of ten people with proper social distancing measures. Albertans must keep their indoor social contacts within their households.
Individuals who live alone may have two non-household contacts.
These restrictions do not include work gatherings or support groups.
Violations of this offence can lead to a $1,000 maximum fine for each individual caught gathering.
Restaurants, bars, and pubs will remain open, however, a maximum of six individuals from the same household may be seated together. The only exception are for those who live alone who are permitted to share a table with their two non-household contacts — who cannot change once chosen.
Funerals and weddings can have ten people in attendance, but cannot have receptions afterwards.
In Edmonton, Calgary, and regions of the province needing enhanced restrictions, religious institutions can have up to one-third of its Alberta Fire Code occupancy, and will be required to wear masks and ensure social distancing.
Citing nine COVID-19 outbreaks related to hockey games, league sports will be temporarily closed. Leagues can apply for an exemption with chief medical officer of health Deena Hinshaw.
Premier Jason Kenney linked the recent rise in COVID-19 cases to social gatherings happening across the province. He said that 40 per cent of traceable cases are linked to private social gatherings.
"Let me be absolutely clear about this — social gatherings are the biggest problem," he said. "Many people may think a family get together with friends is not a big deal … but it is the key reason why COVID-19 is winning."
While the province will not create a "snitch line" to report violations of this restriction, Kenney said they will instead increase the number of officers to enforce these measures.
Retail and indoor fitness remain open with restricted capacity
Starting November 27, both retail stores and fitness centres in Edmonton and Calgary will begin operating at 25 per cent of their Alberta fire code occupancy.
Group fitness classes will be prohibited and fitness facilities can only provide individual exercise time slots.
Entertainment and event services such as movie theatres, museums, casinos and libraries will follow the same guidelines.
Banquet halls, conference centres, indoor playgrounds, and concert venues will be temporarily closed. Businesses providing personal services such as tattoos and hair salons, as well as private one-on-one lessons and hotels will remain open only by appointment.
The province is also encouraging Albertans to work from home as much as possible.
Grades 7-12 going back online, early winter break for K-12
Starting this Friday, all students in grades seven to 12 will switch to online learning. All diploma exams will remain optional for high school students.
"Teenagers are much more likely to transmit the virus than younger children," Kenney explained. "A longer period away from school for these students will reduce community transmission."
Until winter break, students from kindergarten to grade six will continue in-person classes. Child daycare centers and pre-school will also continue to operate in-person
"By keeping younger students in school, this will make it possible for parents to continue to work."
Students from kindergarten to grade 12 will also have an extended winter break starting December 18 and resuming in person classes on January 11.
According to Kenney, within school transmission of COVID-19 remains low, but community transmission is driving up the cases in schools. The premier said the switch to online courses for older students aims to preserve the quality of their education.
"There's very limited transmission within the schools, but community transmission is affecting schools and their ability to operate," he said. "This has particularly impacted staffing, which places challenges on the quality of learning that can be delivered."