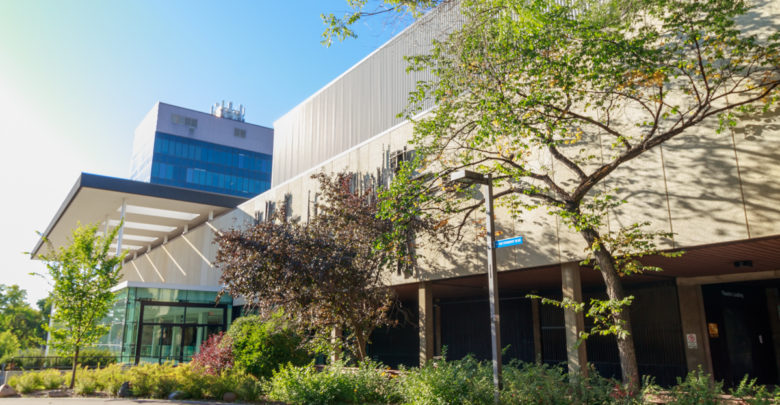 A new round of government funding is going to research studying crucial topics related to COVID-19 immunity.  
Canada's COVID-19 Immunity Task Force (CITF), is partnering with the Canadian Institutes of Health Research (CIHR) to support 22 studies that focus on improving the understanding of COVID-19 immunity in Canada. Two of these studies are being led by researchers at the University of Alberta.
This is one round of several rounds of funding handed out by CIHR to COVID-19 researchers since the onset of the pandemic.
Dr. Nicola Cherry, one of the U of A researchers, is studying the impact of COVID-19 on the health of 5,000 physicians, nurses and other healthcare workers.
The study will focus on nurses, physicians, and care home workers from Alberta, with the addition of a few physicians from Ontario, British Columbia, and Quebec. The project looks at things like worker's access to protective equipment, their mental health, whether they've been tested for COVID-19, and whether or not that test came back positive.
The new funding provided by CITF and CIHR will allow Cherry's team to distribute antibody tests, a process that will determine whether the workers have been infected with COVID-19 in the past.
"It's very important for all of us to know more about COVID-19 immunity, to know if people who have got antibodies really are immune to getting COVID-19 again," Cherry said. "To answer that question, you can't look at millions of people, you need a group of people who are confronted day to day with the chance of infection."
Since healthcare workers have a higher risk of exposure, they can give information that Cherry and her team can then generalize to the rest of the population.
"I feel it's a very important study that should be done and nobody else is doing it," Cherry said.
While some data has already been collected, Cherry highlighted how one interesting aspect of the study will be comparing healthcare worker's level of comfort throughout the pandemic.
"When we got the initial round of data, most people seemed to feel that they could get access to the protective equipment they needed, so that was comforting," Cherry said. "Talking to people more recently, they are more anxious about that now than they were originally."
The team will survey worker mental health again in the next few weeks, and return again later in spring 2021.
"We're going back again planning for next May where we hope the epidemic will be more or less over and we'll be looking forward to having a vaccine," Cherry said.
Researchers looking into more accurate ways of detecting COVID-19 antibodies
Andrei Drabovich and his team are trying to solve an issue with the way COVID-19 antibodies are normally detected.
The current process can sometimes lead to a false positive, meaning that the test could show someone had been infected with COVID-19 when this isn't the case.
While others in the field are using a technique that involves measuring antibodies using other antibodies, Drabovich and his team are developing a new technology with mass spectrometry to identify the antibody proteins.
"Without mass spectrometry, we can't figure out where these false positive signals are coming from," Drabovich said.
Though the new testing method may not be fully available until five years down the line, the findings that accompany this study could inform how existing tests could be changed.
"If we can figure out where these false positive signals are coming from, then we can make a suggestion to manufacturers that they change some regions in their current test to decrease the number of false positives," Drabovich said.
While Drabovich's research has pivoted to solving COVID-19 immunity related problems, his research on mass spectrometry predates the pandemic.
"We've been developing these technologies for a while," Drabovich said. "One of our projects before COVID was to detect some prostate specific proteins in clinical samples, or develop new diagnostics of prostate cancer."
According to Drabovich, the potential applications for mass spectrometry are wide and varied.
"Mass spectrometry is rapidly developing," Drabovich said. "This technology could be used to identify different bacteria species in clinical samples, or diagnose other rare diseases that cannot be diagnosed by any other traditional medicine."