COVID-19
Golden Bears
News
Sports
Games between Golden Bears and Canadian World Juniors cancelled due to COVID-19 cases
Golden Bears "disappointed", but "understand the complexities" of the situation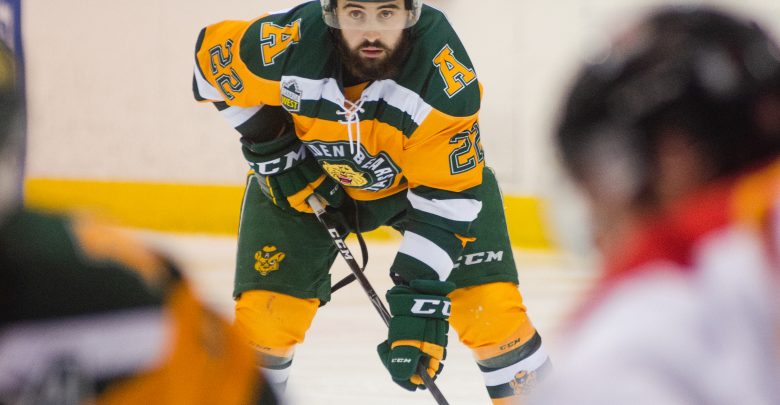 Originally set to face-off against some of Canada's best young hockey players, the exhibition games with the University of Alberta Golden Bears hockey team were cancelled due to COVID-19 cases.
The Golden Bears hockey team will be unable to play their scheduled exhibition games against the Canadian World Juniors team Canada this weekend in Red Deer, following two members of the latter team testing positive for COVID-19. The exhibition games were supposed to take place in a bubble, meaning a sports tournament closed to the public, and were supposed to be aired on TSN. The training games were part of a pre-competition game that looked to finalize Team Canada's roster for the 2021 International Ice Hockey Federation's (IIHF) World Junior Championships, which will run at Roger's Place between December 25th, 2020, and January 5, 2021. 
Prior to the cancellation of the games, head coach of the Golden Bears Hockey team, Ian Herbers, expressed that the matches were important for his team and for Western Canadian hockey.
"This will be a tremendous opportunity to showcase our program and institution, while also giving Team Canada meaningful pre-tournament competition," Herbers said. "Having nationally televised games will also be a great boost to our hockey program, and will be a fantastic way to showcase the caliber of Canada West hockey.
"We anticipate these two games to be highly competitive playing the best junior players in Canada, especially with no NHL hockey being played right now."
Connor Hood, U of A athletics sports information and communication coordinator, explained that the bubble is currently in quarantine, causing the games to be cancelled.
"The World Juniors team is technically in a bubble right now in Red Deer for their selection camp," Hood said. "But… [because of] the two confirmed cases on Monday, Alberta Health Services told Hockey Canada on Wednesday night that they had to go into the 14-day quarantine protocol. Because of that, our games this weekend obviously cannot happen."
Hood further elaborated that there are only three weekends leading up to the 2021 IIHF World Juniors Hockey Championships, and the team hoped to spend them playing training games with Canada West hockey teams and sparring with the World Juniors Team Canada hopefuls.
There was initial hope that the games could be rescheduled. However, Hockey Canada officially announced today that the games were officially cancelled.
Hood said that the team was "disappointed" in the cancellation, but understanding.
"It was going to be a pretty good showcase of the Golden Bears hockey team, and the University of Alberta, being able to play on national television," Hood said. "So obviously, we're a little bit disappointed that we won't be able to have that opportunity."
"But, overall, the Bears team 一 the staff and the athletes 一 understand all the complexities of trying to hold the World Juniors championship in a bubble during a pandemic," Hood explained further. "We understand why Hockey Canada has to make those decisions, and we hope that the [World Juniors] team can stay safe and continue with their training, in a couple of weeks, when their lockdown is over."
Hood says that the cancellation of the games has shifted focus for the Golden Bears in the short term.
"There'll be a lot more focus on team development, individual development, and making sure the guys are doing well academically," Hood said. "This gives more of an equal playing surface during practice for the entire team 一 the guys who are getting prime power playtime aren't necessarily the main focus anymore, and we can make sure everyone gets the same amount of practice time."
"From the individual development perspective, this can be good for the team."
Practice is important, but Hood said that the team is excited to get back to playing games, dependent on restrictions put forth by the provincial government.
"The team wants to get some game action because practicing for 12 months is pretty tough," Hood said. "The team is looking at potentially playing some games in the second semester with Alberta-only opponents such as Calgary and Mount Royal."
"The health and the safety of the athletes is the most important thing 一 if there's a way to play those games safely, we're going to look for every opportunity to do so. If there's any doubt about keeping the staff and the athletes safe and healthy, then games won't happen."