COVID-19
Institutional
News
NDP town hall hears post-sec student concerns during COVID-19
NDP holds town hall to hear concerns regarding post-secondary education during COVID-19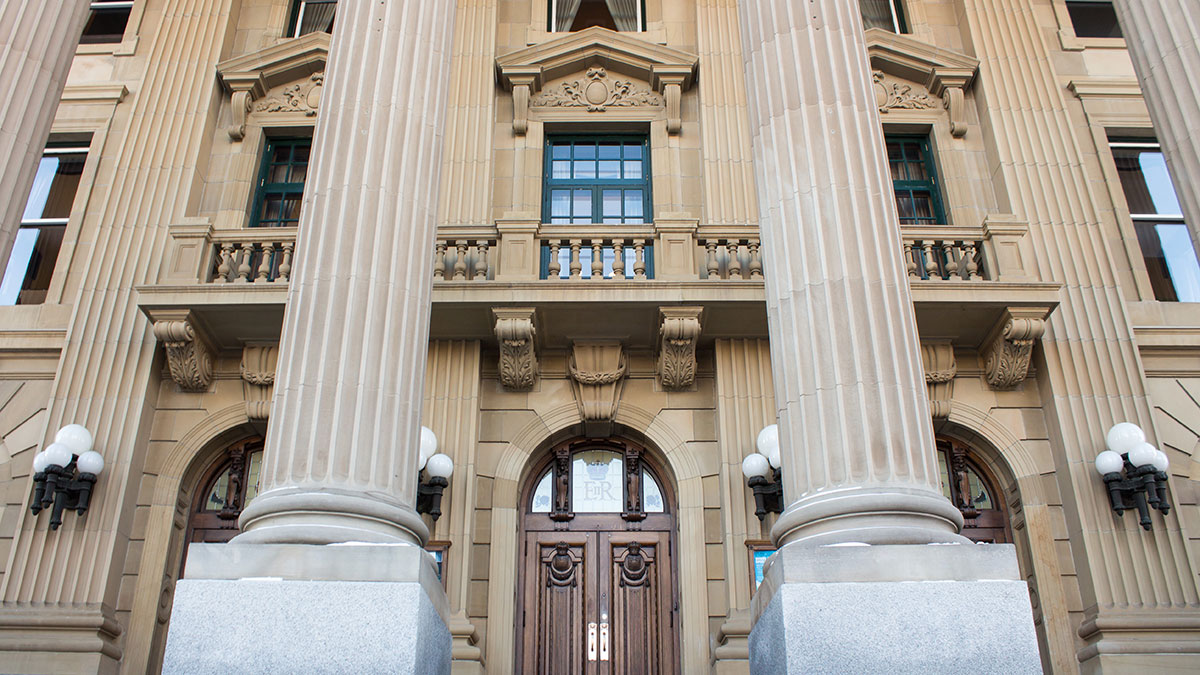 Implementing a tuition freeze, diverting from performance-based funding, and reinstating the Summer Temporary Employment Program (STEP) were all discussed during an NDP-hosted post-secondary town hall regarding the COVID-19 pandemic.
New Democratic Party (NDP) provincial leader Rachel Notley alongside NDP MLA and advanced education critic David Eggen hosted a virtual town hall on May 8 to allow individuals to discuss the impact of the COVID-19 pandemic on post-secondary education.
According to Notley and Eggen, the town hall was born out of concerns from post-secondary students and staff currently feeling unsupported by the provincial government.
"We've been hearing from students who are trying to figure out how to finish their degrees and how they will pay for their education too," Eggen said. "These challenges come on top serious cuts from two budgets from the UCP."
To better support post-secondary students during the COVID-19 pandemic, the NDP is calling for the provincial government to stop the transition to performance-based funding, the restoration of post-secondary funding through grants, a tuition freeze, and the re-installation of the STEP program. Also included in their plan is waiving of non-essential Mandatory Instructional Fees (MNIFS) and the creation of a 10-15 million dollar relief fund.
"We can't afford to sit back and do nothing," Notley said. "We need action now. Post-secondary institutions from universities to colleges to trade schools are absolutely critical to our provinces economic recovery… that means investment into your success."
Notley also pointed out that Ontario has completely paused perfomance-based funding in light of the pandemic and believes the province should follow suit.
"Ontario, which also had the ridiculous performance-based idiocy in place, abandoned it a couple of weeks ago indefinitely," she said. "Now is not the time to create that kind of pressure because… the goal post has moved with respective to what post-secondaries are dealing with right now."
Amidst the current pandemic and current economic conditions, Eggen believes this may be the time the provincial government re-thinks cuts made to post-secondary education, especially with the possibility of decreased attendance next fall as students struggle to afford tuition.
"We could see a 10-15% drop in enrolment, compounded by all of these operational cuts — some of our college and university's programs will face an existential threat," Eggen said. "Perhaps I'm being optimistic, but maybe this will be a sobering moment for them to realize that our universities will literally be in jeopardy."
Concerns over the termination of the STEP program were brought up multiple times during the post-secondary town hall and Eggen pointed to how work experience was both crucial to post-secondary education.
"The minister has told me on a number of occasions that he considered it to be an inefficient program from dollars in, dollars out," Eggen said. "I think it has been universally acknowledged that it's been a very effective program, [it's] giving people work in their areas of study so that they're gaining work experience."
When asked about the possibility of post-secondary institutions receiving further funding during the pandemic, Notley suggested students should look towards the federal government instead.
"At this point, we're not getting a sense that we will get anything more towards students and schools from the provincial government," she said. "Ottawa has been more effective at addressing these issues than the province. That doesn't mean the province shouldn't [provide funding], and that we won't continue to keep pushing for it."
Province temporarily suspends performance-based funding and funds support services in response to COVID-19
Due to the COVID-19 pandemic, post-secondary institutions have been given till the end of May to institute performance-based funding. Originally, post-secondaries had to implement the new funding model for April 1.
This postponement is part of Minister of Advanced Education Demetrios Nicolaides' plan to further support post-secondary institutions beyond the previously announced 6-month moratorium on student loan repayment.
"I know this is a stressful time for everyone and I have been working closely with post-secondary institutions to ensure the heath and safety of our campus communities," he said in a statement to The Gateway.
"I have delayed the implementation of outcomes-based funding to May 31, 2020 to allow our institutions the flexibility to respond to COVID-19"
Nicolaides also mentioned that the province has attributed more than 53 million towards support services for issues such as mental health and addiction "to make it easier for Albertans to access services from anywhere in Alberta."
In terms of further financial support for students and the reinstatement of a STEP-like program, the Minister, like Notley, points to the federal support currently available.
"Recently, the federal government announced nearly $9 billion to support students and recent graduates, including the Canada Emergency Student Benefit and the Canada Student Service Grant," Nicolaides said. "As well, the federal government announced temporary changes to the Canada Summer Jobs Program, which will create up to 70,000 jobs for youth between 15 and 30 years of age."