Institutional
News
Uncategorized
Budget 2020 unveiling a "sad day" for Alberta students and post-secondaries, says NDP
The majority of stakeholders did not approve of the budget's impact on post-secondary as a whole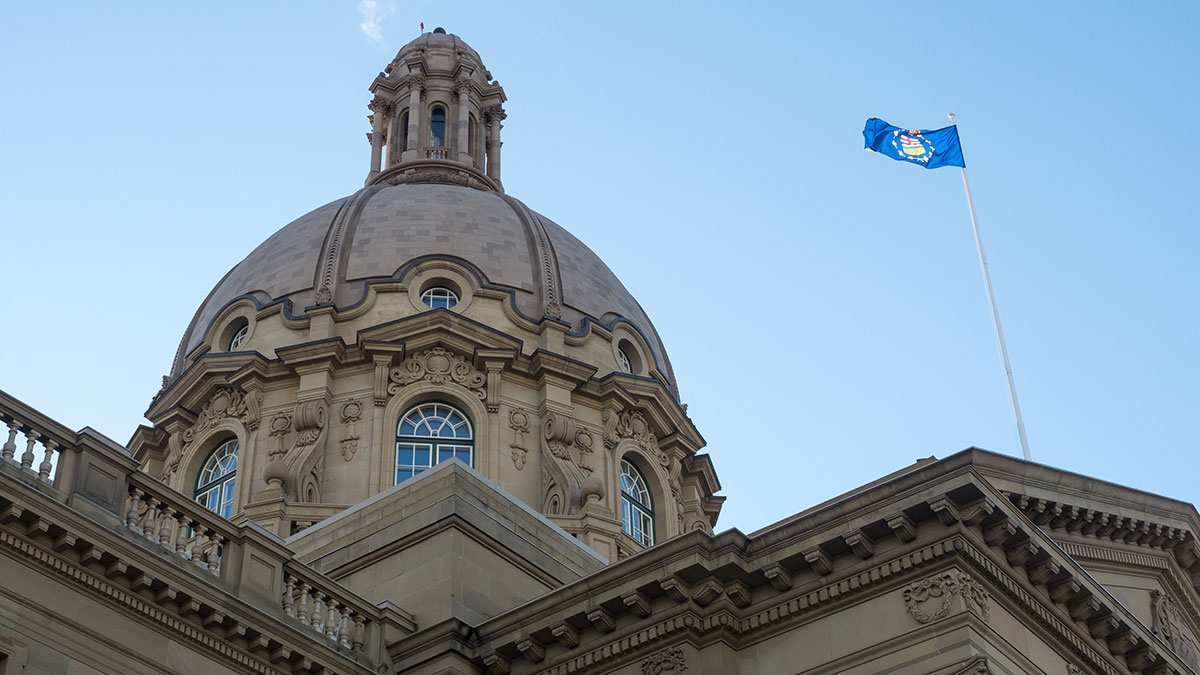 Budget 2020, the second budget tabled by the United Conservative Party garnered more apprehensive reactions from the post-secondary sector, students, and the official opposition.
Budget 2020 was unveiled at the Alberta legislature by finance minister Travis Toews on February 27. Within it, several measures were announced, including a curtailment of funding for the ministry of advanced education, new international student post-graduation path to permanent residency in the province, and the formal adoption of performance-based funding.
At a press conference, Toews said the changes in Budget 2020 to post-secondary were needed.
"We need a transformation in the cost of delivering Advanced Education in this province," Toews said. "The MacKinnon Panel pointed out that it costs $36,500 per full-time learning equivalent in Alberta. That was over $10,000 more than the average of Ontario, British Columbia, and Quebec. We need to work together with our excellent world-class post-secondary institutions to bring that cost down."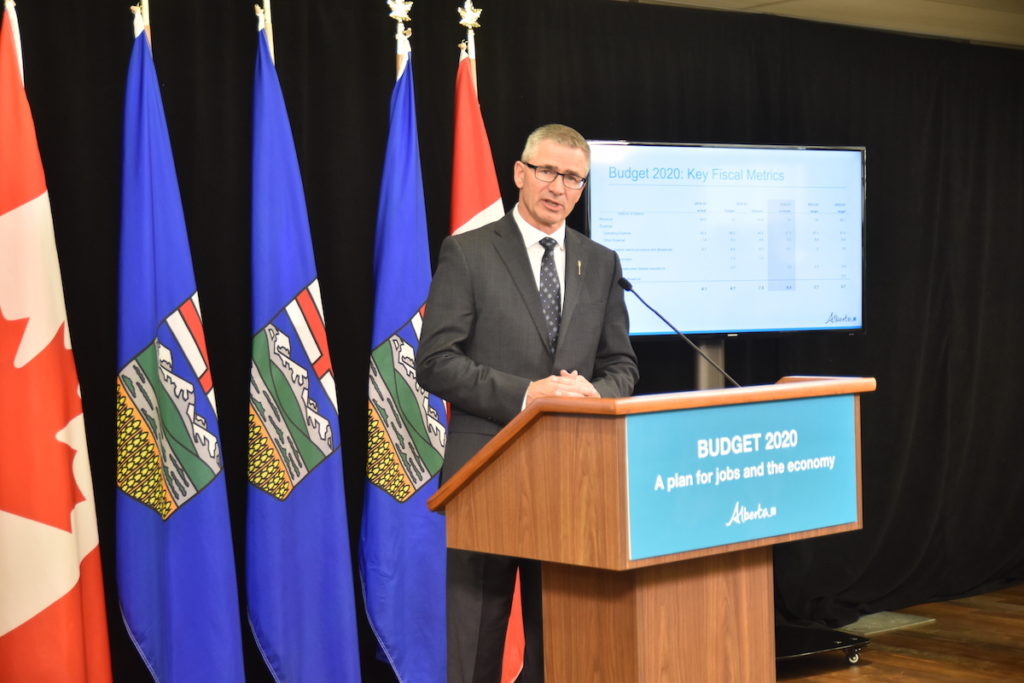 He said that is why Campus Alberta Grants — money institutions receive from the province to cover the costs associated with instruction — are declining. While there are cuts, he said regulatory changes through performance-based funding will give universities latitude to grow and adapt.
"Campus Alberta Grants will be declining," Toews said. "At the same time, we are also — through regulatory means — freeing up our post-secondary institutions to be entrepreneurial and to raise additional source revenue."
Toews clarified that even though there are cuts, Alberta still spends more per full-time student than any other province in Canada.
"Sad day" for Alberta post-secondary students, says shadow critic for Advanced Ed
David Eggen, New Democratic Party shadow critic for the Minister of Advanced Education and Member of the Legislative Assembly, said Budget 2020 will greatly affect students by decreasing the affordability of education while lessening the quality of service being provided.
"It is a sad day for Advanced Education in the province of Alberta," he said. "Since the UCP has taken over colleges and universities and [polytechnics], they have taken almost 20 per cent of the budget from these institutions."
"That is a generational hit and attack on colleges and trades," he added. "Everybody is getting cut."
Eggen said he liked the inclusion of the fast-track path to permanent residency for international students graduating from Alberta post-secondaries, but wondered why the UCP was making it harder for Alberta students to pursue post-secondary education.
He said the budget lays out an expectation that more money will come out of student pockets and post-secondaries will have to come up with more of their own funding to pay for their own operations.
"I don't know what the UCP has out for Advanced Education in particular but they've certainly made another attack directly on the quality of education, the capacity for institutions to create spaces, and the capacity for our post-secondary institutions to help with the economic recovery and diversification [of our province]."
Council of University Presidents say Budget 2020 will lead to layoffs and reduced class hours
The organization representing all 26 Alberta post-secondary presidents said in a statement released on budget day that the continued cuts to the sector will result in "significant" changes to the sector.
The Council of Post-Secondary Presidents of Alberta (COPPOA) said the budget has made it more "challenging" and "complex" for institutions to respond.
"Each of the institutions has autonomy in responding to these reductions but across the system, this ongoing funding reduction will result in reduced capacity in the system as a whole," the statement said. "A reduction in funding of this magnitude will lead to large-scale changes to the system that will occur over the next few years."
The statement said while each institution has autonomy to respond in its own way to the budget cuts, COPPOA predicts there will likely be jobs lost through attrition and lay-offs at many institutions, a need to consider reductions in hours of service, a reduction in the number of courses offered over time, and generally larger class sizes — while tuition paid by students increases.
Another "significant" cut to post-secondary, says CAUS chair
Sadiya Nazir, chair of the Council of Alberta University Students (CAUS) and vice-president (external) from the University of Calgary Students' Union, said all the budget creates is a lack of clarity and uncertainty, especially as performance-based funding metrics for the sector will come online in April.
Nazir said that while five per cent may not seem like a large cut, it is for post-secondary institutions.
"This is significant," Nazir said.
She said the campus mental health grant being reinstated for a year means unpredictability for students and institutions alike.
"Students and campuses or institutions won't know if this funding will be re-instated in full, if there will be cuts, or if it will be eliminated," she said.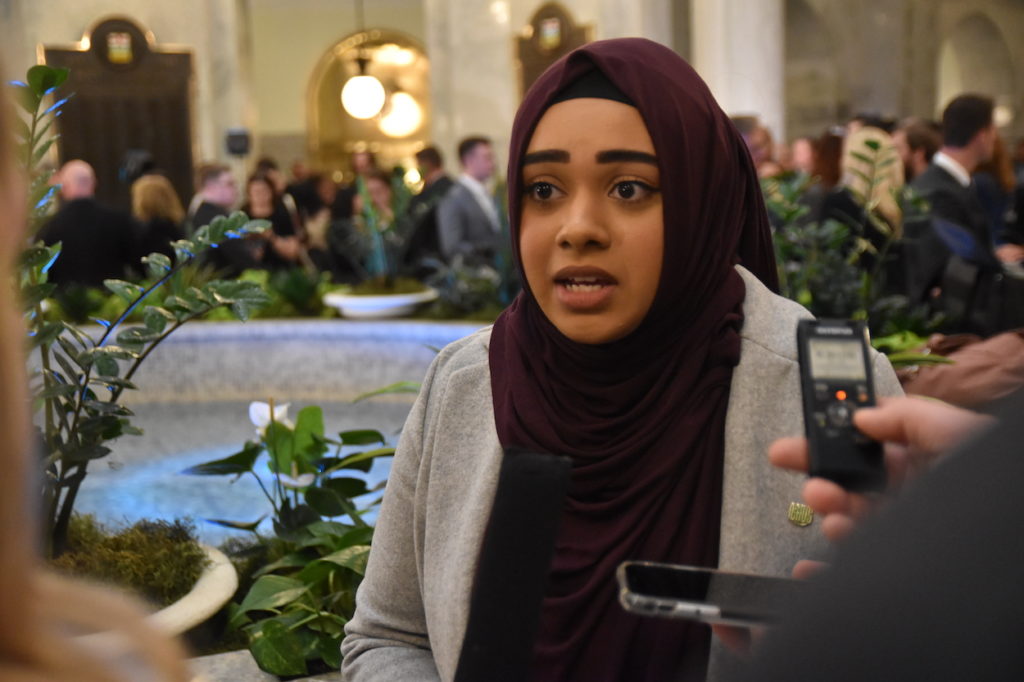 Additionally, she said the budget left a lot of gaps and questions about what the United Conservative Party-led government will be supporting in the future.
Her biggest concern was student aid not increasing, despite tuition and student costs to attend post-secondary growing.
"This will reduce the accessibility and affordability for students," she said. "We are going to continue to push the government to make commitments to ensuring that students have real and tangible benefits for the extra tuition that they are paying, and then get those students that are disproportionately affected the aid so that they can receive and continue their post-secondary."
NDP Leader says budget creates difficult circumstances for students and Alberta as a whole
Rachel Notley, Leader of the Official Opposition, said the budget is making students balance the books of Alberta.
She said additional costs are being "downloaded onto students" through tuition increases, student loan interest increases, and overall less investment in the Ministry of Advanced Education. Notley said these fees being offloaded from government and onto students will create barriers to those wanting to enter an Alberta post-secondary.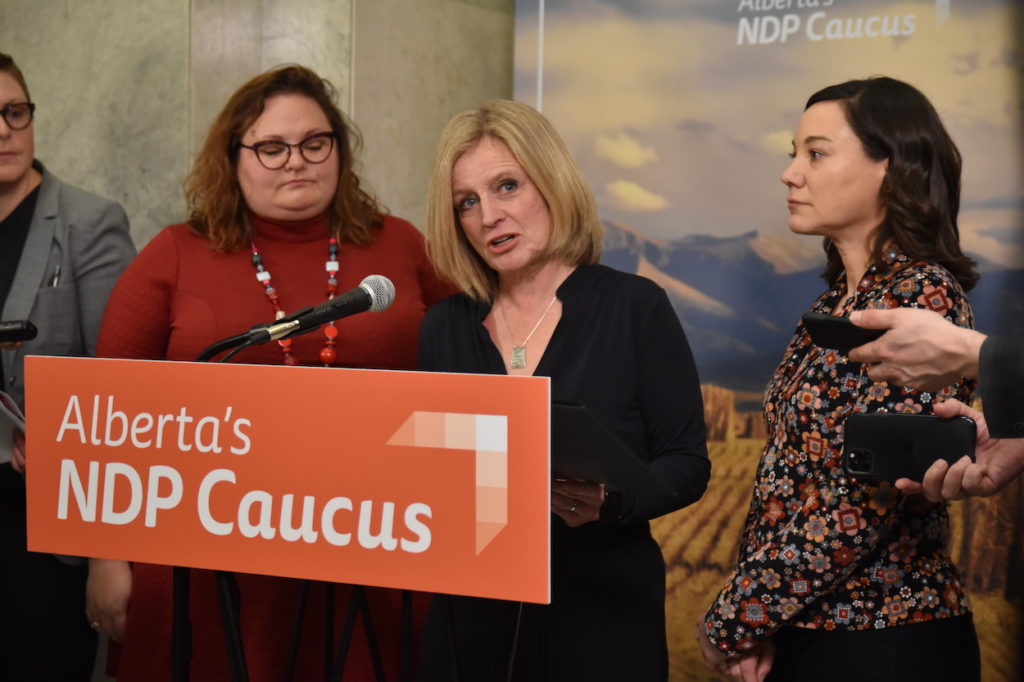 For her, the budget will create difficult circumstances for students overall.
"We are going to see a reduction of services to students, fewer classes, less ability to get classes, longer degrees, and significant economic stagnation as a result of not having those bright young people in our workplace."
UASU president disagrees with Minister of Finance over performance-based funding
Akanksha Bhatnagar, president of the University of Alberta Students' Union, said the budget creates unnecessary pressure for university students and administrators.
She disagreed with Toews reasoning regarding performance-based funding. In her view, tying university funding to achievement towards provincially set metrics actually takes away certainty for administrators and students getting caught in the middle.
"Performance-based funding doesn't actually add certainty, it actually adds more uncertainty to the system," she said. "I wish I could say that I am looking forward to seeing more information but I know that it is not going to be looking really great."
Budget 2020 "positive" for Alberta, says ASEC lobby group
Jonathan Bilodeau, executive director for the Alberta Students' Executive Council (ASEC) said the budget was a continuation of what was put forward in Budget 2019.
ASEC is a lobby group representing 15 Alberta post-secondary institutions including NAIT, SAIT, and King's College.
Bilodeau especially appreciated new fast-track program to permanent residency for international students graduating from Alberta post-secondary institutions inclusion in Budget 2020.
"That is a huge win for international students," he said. "It will also help keep talent within Alberta for the long-term."
In his view, the freezing of grants and scholarships isn't the main concern. For him, performance-based funding will help bring skills that are in-demand and sought by employers which will help students get a degree that will be "an investment" toward their future.
He added that coming off of the tuition freeze means that tuition increases are "natural." For him, tuition should be brought down from the seven per cent cap to just an increase in-line with the consumer price index.
Bilodeau said the restoration of infrastructure maintenance funding was a "positive" as well.
"That will help grow and meet our needs in the province," he said. "Overall, it looks like the Ministry of Advanced Education is starting to right-size the industry and really starting to make a positive impact."
— With files from Tina Tai