Campus Life
News
Engineering Students' Society creates reusable mug share to reduce single-use waste on campus
Student group provides hundreds of free mug rentals for U of A community to combat single-use waste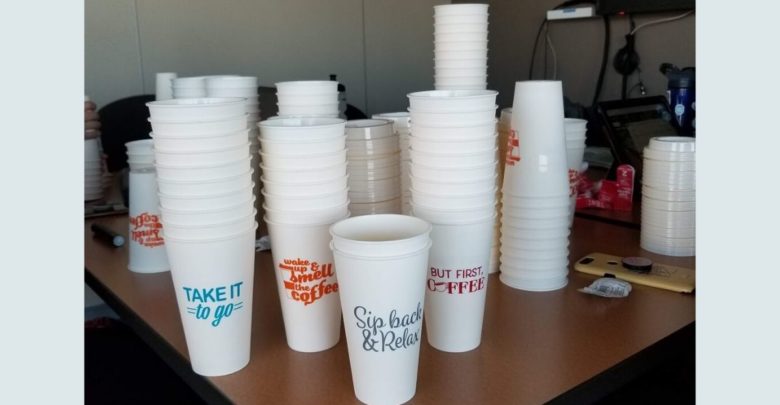 A quick trip to Donadeo Innovation Centre for Engineering's second floor allowed students and faculty to participate in a reusable mug share program, reducing waste created by single-use cups.
In January, the University of Alberta's Engineering Students' Society (ESS) began a reusable mug share program. Run through the ESS' GEER store, 252 mugs were available for a free two-day rental. Mugs were returned afterwards at one of the seven drop-off bins found throughout the engineering quad. The program was available to faculty staff, undergraduate, and graduate students from any program and the group hopes to resume the program when campus re-opens.
According to Allegra Martel, a third-year chemical engineering student, the ESS sustainability coordinator, and the mug share team lead, the student response to the mug share has been "overwhelmingly positive," causing ESS to extend their pilot program.
"In the first couple weeks of the mug share program, we used about 208 of those mugs," she said.
Janine Schmitke, a fourth-year chemical engineering student and ESS chief officer of sustainability, added that this program has easily fit into the lifestyle of many students.
"Students were super excited to reduce their single-use waste on campus," she said. "We had one student who's trying to be net-zero waste and they said the program helped them when they slipped up and forgot their mug. [The program] gives an avenue for people to reduce their waste without having to make that much of a conscious decision."
Despite the pre-existing Students' Union's re-usable dish program and the fact that this mug share is available to all on-campus, Schmitke said they initially wanted to start a program specifically directed towards engineering students.
"We were excited about specifically targeting engineering students to start off with," she said. "I think it's a group of students who really care and want services like that in their buildings."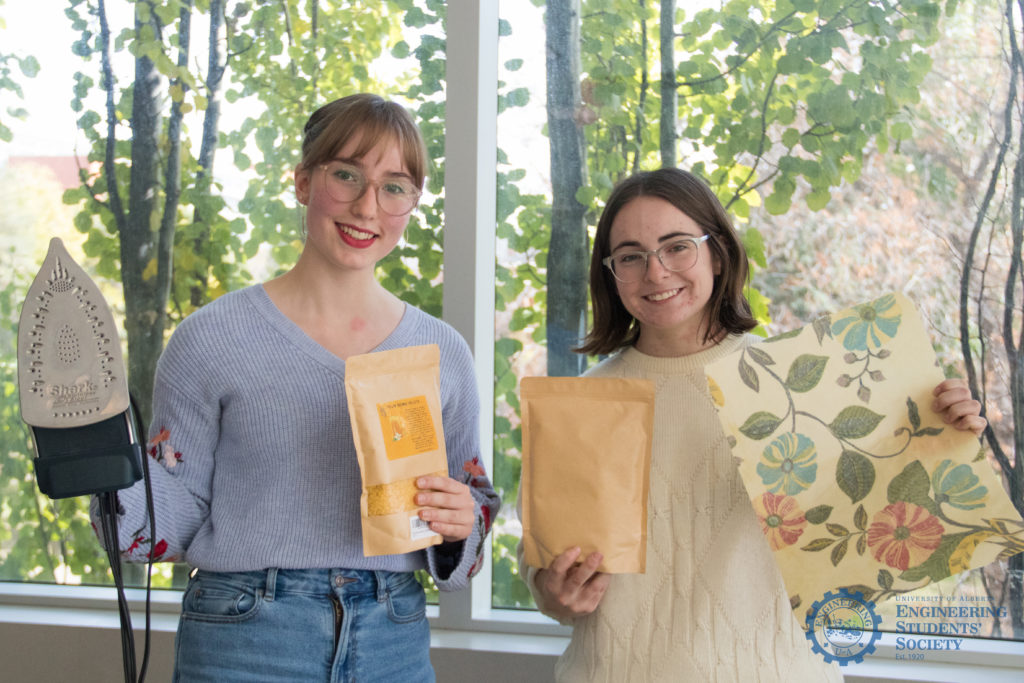 Due to the COVID-19 driven closure of campus, the mug share program is currently on hold. However, Schmitke and Martel plan to not only continue the program when in-person classes resume, but also expand it beyond the thresholds of engineering quad.
Currently, the team is working with the Students' Union and their newly passed sustainability and capital fund, as well as the student group Students Invested in Health Association (SIHA), to expand the program.
"Something like sustainability isn't restricted to one particular group of students or building," Martel said. "I think it would be awesome to make it a campus-wide initiative. I think it's a way we can really bring the campus community together over the topic of sustainability."
At times, creating the program had been a challenging feat for the group. A large concern was finding an appropriate cleaning facility on campus before coming into contact with the Myer Horowitz kitchen where they now wash the mugs.
For Martel and Schmitke, navigating those challenges wouldn't have been possible without volunteers Celine Fung, a second-year computer science student, and Shreya Roy Chowdhury, a second-year materials engineering student. The group also got support in the forms of mug return containers and postering from Jessie Kwasny and Sobia Samad of the university's zero-waste program.
The benefits of the program have started to become quite visible to the team. Martel recalls a time she was studying in DICE and overheard a fellow student talking about the program.
"A guy walks up to his group of friends holding a reusable mug and he's like 'look there's a reusable mug program — isn't it a cool idea?," Martel recalls. "Then he starts listing why it's convenient and those were all the ideas I had to make [the program] easy and sustainable. It was a really rewarding moment to see a student I didn't know show appreciation for the program."
"I'm just overwhelmingly excited by how well it's turned out," Schmitke added. "I think there has been a lot less hiccups and push-back than I thought there would be. Among all the faculty and staff we have talked to, everyone has been incredibly supportive."