Campus Life
COVID-19
News
Residences
All buildings on North Campus closed to public starting March 23; residents asked to move out
All residents will need to move out by March 24 or fill out a request to remain in residence form in order to stay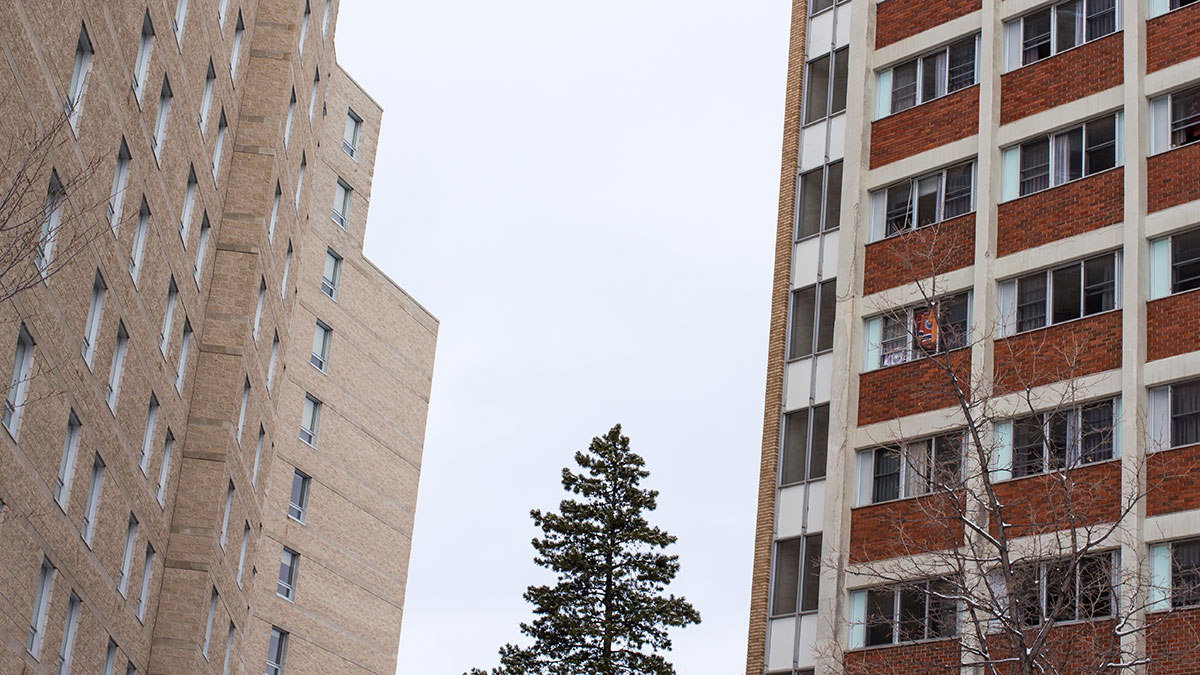 As of March 23, all buildings on North Campus will be closed to the general public due to COVID-19 precautions.
ONECard or key access will be the only way to access University of Alberta buildings on North Campus. Students and staff will still be able to access buildings with their ONECards. Only non-affiliated members of the public will be unable to enter U of A buildings. Additionally, all U of A students living in residence have been asked to move out by March 24.
The change in building access was announced via email to students and staff at approximately 6:30 p.m and by statement on the U of A website.
According to the U of A, with the move to online classes, reductions to research activity, and social distancing recommendations, reducing the building access was a necessary development.
Effective March 23 all buildings, except for Cameron Library, SUB, and some computer labs will be closed to the public. For detailed hours of operations visit here. SUB will remain open from 7 a.m. to 11 p.m.
Residents at U of A asked to move out by March 24
In a separate email circulated to U of A students living in residence, students were asked to move out by March 24.
"With the confirmation that there will be no-in person exams, residents are asked to move out by March 24 to support social distancing and protect against the spread of COVID-19," the email read.
According to U of A Residence Services, all residence rent and meal plan fees will be refunded prorated to the date of move out.
Residences will remain open and operational for any students who request to stay and who meet the following criteria:
international students unable to travel to their home country.
out-of-province students who need extra time to move out.
students who are currently self-isolating.
exceptional circumstances.
Residents who are unable to move out, in accordance with the aforementioned criteria, can stay at the U of A. However, Residence Services warned it may not be possible to stay within the same unit. According to them, students may be reassigned to different units to "support social distancing."
Students will need to fill out a request to remain in residence form in order to stay beyond March 24.
Lister, Residence Saint-Jean, Peter Lougheed Hall, International House, and Alder/Linden House will not be available. Students staying beyond March 24 will only be accommodated in East Campus, within units with private or semi-private bathrooms and kitchens.
Anyone who has returned home and still has belongings to collect within their unit is to contact Residence Services.