COVID-19
Institutional
News
U of A revised 2020-21 budget one step closer to approval
Not only is the budget cutting faculty funding, but performance-based funding will take effect in 2020-21, with four metrics putting 15 per cent of the U of A's government funding at risk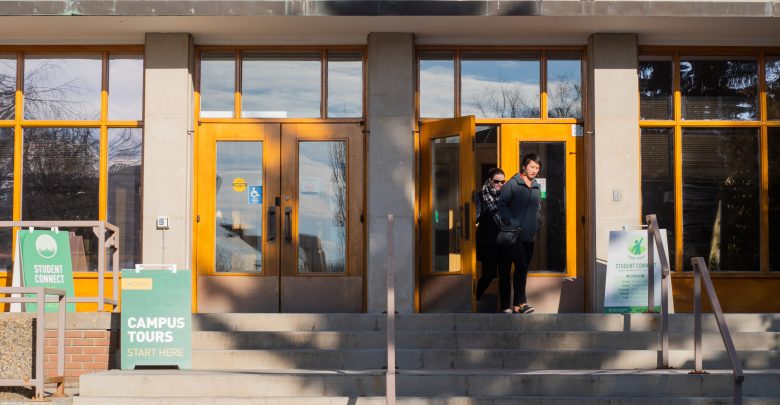 The proposed University of Alberta 2020-21 internal budget will have "significant" changes to the institution including the closure of one library, academic program restructuring, and other cost-saving measures.
The proposed budget was recommended for approval by the Board Finance and Property Committee on March 25. The budget will receive ultimate approval on March 26 by the Board of Governors, the highest decision-making body. All members of the committee voted in favour of recommending the budget to be passed except for Akanksha Bhatnagar, Students' Union president.
The revised 2020-21 proposed budget will still see tuition, meal plan, and residence rate increases. Additionally, faculties will see "deeper" cuts, academic restructuring will occur, and other cost-saving measures like the closure of one library will happen.
The U of A was forced to revise its internal consolidated budget after receiving higher than projected and expected cuts to funding from the United Conservative Party-led provincial government. The new proposed budget makes no changes to tuition, meal plan, and residence rate increases while outlining approximately 1,000 job losses. The revised proposal maintain student financial aid increases to assist students with increased tuition.
Steve Dew, provost and vice-president (academic), said the revised budget dealt with a $110.3 million loss in government funding and produced a surplus of under one million dollars.
"Remembering this is on an almost $2 billion budget [for the U of A], so that is just barely balanced," he said.
The major adjustments for the revised budget occurred within the operating, capital, and ancillary budgets. Ancillary operations include residence, dining services, the bookstore, the ONECard office, and parking operations. The capital budget includes materials, IT equipment, maintenance, repairs, utilities, and buildings. The operating budget covers the costs of academic program delivery.
Faculties face differential cuts
David Turpin, president of the U of A, said the revised budget proposal is relatively similar to the first one presented to the board committee for approval. The biggest difference for him was the cuts individual faculties would face.
"The cuts to the faculties and the support units are much deeper than they were in the [previous budget proposal]," Turpin said.
For faculties, a $44.5 million cut is being allocated differentially using the new internal U of A budget model. This equates to an 8.3 per cent cut on average across the faculties. No documents were given showing the breakdown of specific cuts per faculties. The range of cuts for faculties is from 0.96 per cent to 15.45 per cent.
Budget puts university in "difficult spot" requiring new strategies to respond
Gitta Kulczycki, vice-president (finance and administration), said the cuts made in the budget will require some new strategies to get the university out of a "difficult spot."
These measures include:
implementing a hiring freeze
closing one or more libraries at the U of A
finding "academic efficiencies" by cutting low enrolment programs
re-evaluating how many students to have in classes in order to run them
closing positions which retiring staff are exiting, where possible
academic unit restructuring
reductions in administrative staff
travel and hosting cost reductions
vacating leased space and moving affected units back to a U of A campus
re-examining supplier contracts for savings
reduce cleaning to minimum required standards
Kulczycki said the U of A libraries will close "one or more locations" this year due to the budget cuts. No locations were given.
"That is under discussion and consideration at the moment," she said.
In terms of ancillary operations, two large projects requiring maintenance were deferred in order to help balance the budget. Kulczycki said energy management program investments for 2020-21 and parking infrastructure maintenance were both deferred.
"So what used be a deficit of $4.6 million has been reduced by $1.5 million," Kulczycki said.
Additionally, capital projects have since been postponed to help make ends meet. These include the Central Academic Building renewal project and HUB Mall renewal. The capital budget went from an $18.8 million deficit to a deficit of just under $10 million.
She added that academic restructuring and closing low enrolment programs will be "a large focus" for the next 12 months for the university.
U of A research productivity and opportunities for students will be "challenged" by budget, says Kulczycki
With the layoffs of over 1,000 employees, Kulczycki said the university will be "challenged" when it comes to maintaining its current levels of research output and student opportunities like co-operative placements and work-integrated learning opportunities.
"We will be challenged to maintain our research productivity with the reality of fewer people, both on the faculty side as people retire or leave and on the staff side if we don't have the level of research support that we previously had," she said.
She added that the current COVID-19 pandemic will also add to the challenges already being faced because of the budgetary constraints.
"We also know… it will impact our students who will have a more challenging time getting summer and co-op kinds of jobs, community service learning will be impacted by the reduced funding to the public agencies, and our practicum and clinical placements will be impacted by both pandemic and budget constraints."
The U of A will have four performance-based metrics in play for 2020-21
Dew said the U of A will have four performance-based metrics to deal with in 2020-21. The metrics, weighted differently, will put 15 per cent of the institution's funding from the government at risk, or $82.3 million.
The four metrics will include:
Total university expenditures, with a weight of 40 per cent
Administrative expense ratio, with a weight of 10 per cent
Enrolment, including domestic (25 per cent weight); Indigenous (10 per cent weight); and international students (5 per cent weight)
Non-Albertan sponsored research revenue, with a weight of 10 per cent
According to Dew, the weights of metrics, targets, and tolerances will have variable negotiability.
Other metrics will be phased in over the next two years.
For Dew, the "biggest challenge" for the U of A will be the total expenditure metric as it will require the largest post-secondary in Alberta to reduce its overall spending.