Elections 2020
News
News
Students' Union
SU Elections 2020: Engineering and Augustana Students' Council and General Faculties Council candidates
Meet the candidates running for election for GFC and Students' Council for engineering and Augustana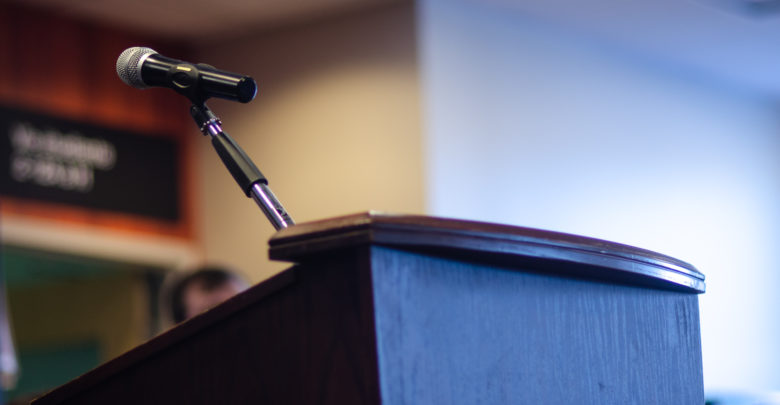 This is part three of a three-part series.
This year, students will vote on March 18 and 19 for their respective faculty representatives on both Students' Council and General Faculties Council.
To help readers get acquainted with the candidates, The Gateway interviewed them about their plans if they are elected and how they plan to exercise oversight on the Students' Union executives.
Students' Council exercises oversight over the Students' Union.
General Faculties Council is the highest academic decision-making body at the university. 159 members make it up, including 40 undergraduate student representatives and two Students' Union executives.
Responses have been edited for clarity and length.
The Candidates
Andrew Batycki, second-year engineering student (Students' Council only)
Kristofer Akkerman, fourth-year engineering student (Students' Council only)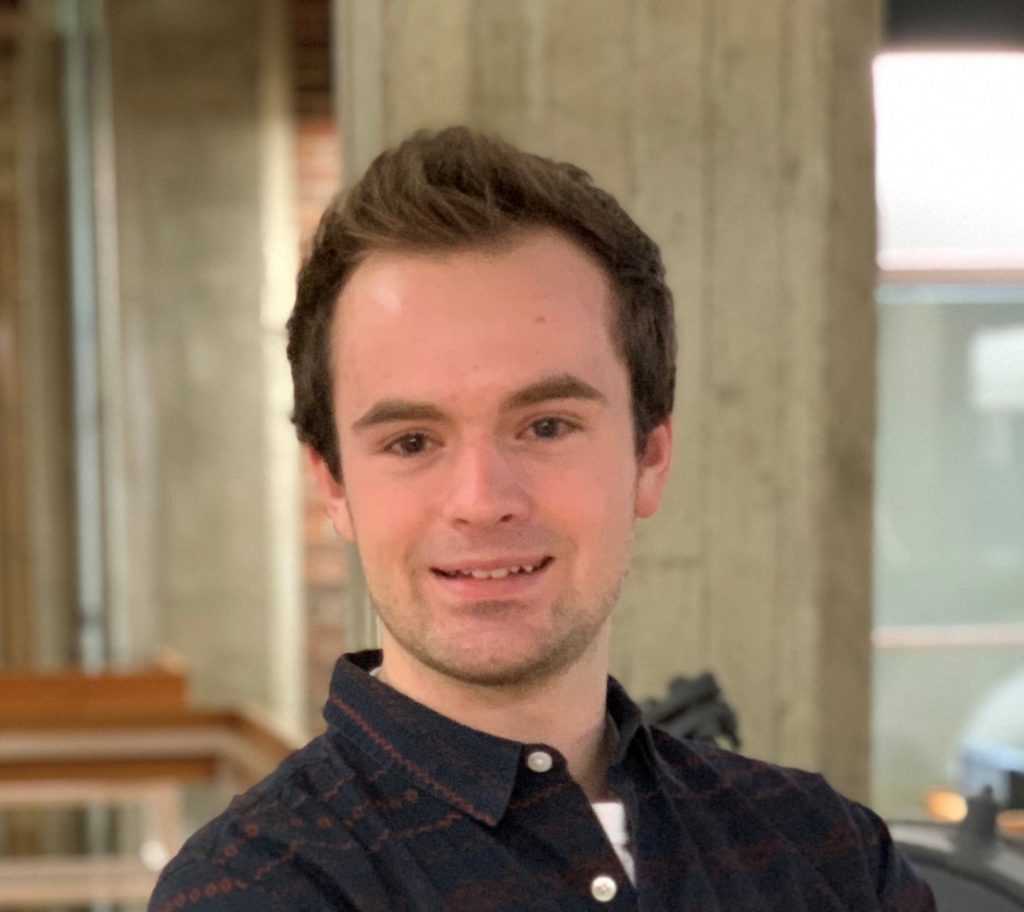 Daniella Carbajal, second-year student from Augustana (Students' Council and GFC)
No photo provided.
The Gateway reached out to all candidates, however, only the aforementioned participated.
Why are you running for GFC and/or Students' Council?
Batycki: I'm running for re-election on Students' Council because I believe in student governance. Over the past six months I've represented the faculty of engineering to the best of my abilities and fought for transparent governance. One of the biggest issues I've seen impacting our faculty is student engagement. A lot of engineering students don't know where their student fees go, and there is some resentment towards the Students' Union. There are a plethora of supports the Students' Union has for students that you pay for. If elected I will work to help students learn about all the Student Union does for them. I want better consultations when big issues are coming to vote, and most of all I want the faculty of engineering to feel like a part of the larger campus community. If re-elected I will use my experience in student government to stand up for all engineering students.
Akkerman: I have always had an interest in politics. I have been involved in provincial and federal politics since high school, and now wish to bring my experiences and connections to the Students' Union. I feel that I have a good grasp of what it takes to be a good elected representative and would be well suited for the role of engineering councillor. I am entering my fifth-year of mechanical engineering and have had experience with academic struggle and the weight that puts on one's mental health, so I think I can empathize with the experience of most engineering students.
Carbajal: Augustana has been unrepresented when decisions are made that affect the students here. There has been a gap in the communication, and this has resulted in many Augustana students feeling as though the Students' Union does not care for them, and I wish to mend this gap, and bring the representation Augustana students deserve.
Please explain your platform concisely.
Batycki: One of my biggest priorities is to advocate for substantial mental health resources and supports. One of my biggest pet peeves is when Students' Union candidates throw around mental health as a buzz word in their campaigns to get votes. Mental health was a large part of lots of the executive campaign platforms this year and I plan on holding them accountable. Mental health action was promised and I plan on making sure it gets achieved.
I also think we could increase student engagement with the Students' Union. I think there are multiple ways this could be achieved; for example, we could implement a Google Form for each faculty where students can raise their concerns to their councillors and we could raise those concerns at council. There are council emails but many students don't even know council exists.
Finally, I would work to hold the executive accountable. They run the day to day operations of the Students' Union and its very easy to forget they are accountable to students. One of council's main jobs is to hold the executive accountable; make sure they are acting on their campaign promises.
Akkerman: My platform is threefold. First, is working collaboratively with the Engineering Students' Society (ESS). I will be an intermediary of sorts between the ESS and the Students' Union. The ESS is more in tune with the needs of engineering students than the Students' Union. I wish to use that understanding to better advocate for engineering students on Council.
Secondly, I will facilitate the passage of a new Faculty Association Membership Fee (FAMF). The ESS FAMF will be up for renewal during the 2021 election and there is work to be done this coming year in preparation for a required FAMF renewal referendum. Alongside the ESS, I will work to ensure the new FAMF continues to work for all engineering students, and gets the necessary approvals from Council.
Lastly, is keeping council on track. At times this past year Students' Council has attempted to go beyond their mandate. The University of Alberta is a diverse space with many differing views. It is not Council's place to take positions on issues that fall outside the mandate prescribed in its policies.
Carbajal: While there is a vibrant community here in Augustana, I have also learnt of the lack of representation and little importance Augustana is given when North Campus makes a decision that affects the students at Augustana. Given the opportunities that Augustana offers to students, there is missed potential when North Campus does not consider Augustana. I also seek to advocate for the international students on campus, who have been grossly misrepresented and disregarded; having immigrated to Canada as a refugee, I understand the need for a support system that allows students to succeed to their full potential.
What is the biggest issue you see facing the Students' Union and/or GFC?
Batycki: I think the biggest issue facing the Students' Union is the unfair and unnecessary funding cuts from the provincial government. The provincial government appears to have declared war on students. A performance-based funding model coupled with the cuts is going to create a lot of uncertainty for U of A students. No one should have to give up on getting their degree because tuition increases by 21 per cent over three years. The Students' Union has a responsibility to stand up for the students we represent. This past semester on council there was some hesitancy about how strongly we should react. Given the provincial government's unwavering stance, I believe we need to do everything in our power to fight these cuts. Meetings aren't enough, students want to see concrete action and I think there is going to be a much greater emphasis on the Students Not Silent campaign in the future.
Akkerman: The recent rise in tuition costs are a challenge, negatively affecting many students, that must be worked through. Students come to university to learn and prepare for the working world. Student strikes impede this learning. Ideally, the Students' Union can come to an agreement with the University of Alberta and provincial government that satisfies the financial needs of students.
Carbajal: Some faculties are more represented than others, Augustana being one of those that are under-represented. There are also many policies that do not take into account Augustana students that wish to become involved, so it becomes difficult to do so and is the reason why many ultimately decide not to become involved.
What, if any, changes would you like to bring to Students' Council and/or GFC?
Batycki: A Google Form for students to raise their concerns. It would make council more accessible for a large number of students and give councillors a better idea of what their faculties think. I also want the Structural Composition Task Force to meet. The task force is meant to examine representation and make council more accessible.
Akkerman: I would like to see Students' Council stick to its core mandate, as broadly defined in the Post-Secondary Learning Act and the political policies of the Students' Union. I feel that sometimes — with good intentions — council attempts to go above and beyond their mandate.
Carbajal: The policies that do not take some students into account and may provide a disadvantage to some student groups need to be changed. Every student should be given the same opportunity to be involved within the university, and it is important to revise and change any policies that interfere with this.
How will you ensure to represent the wishes of your faculty?
Batycki: Engineering is a large faculty, which can make this difficult. Meeting with ESS, talking with students in the faculty, and sharing knowledge with the other engineering councillors are all good ways to do this.
Akkerman: I will attend at minimum one ESS executive meeting a month and will try to visit all discipline clubs once every two months during fall/winter semesters. In addition, I will be reachable via email and cellphone for any engineering student who wishes to contact me.
Carbajal: By knowing what student concerns are to begin with, I can bring them to council to be discussed and ultimately resolved to the best of everyone's capabilities. I seek to be an active representative rather than passive, as I do believe Augustana has potential that is otherwise being ignored.
How will you keep executives accountable?
Batycki: I will remind them of their platform promises. Most of the new executive were on council this year and I've watched all the hard work they do. They are all good people who want to do their best. I'm sure that reminding them of their promises and offering support is a sure way to hold them accountable.
Akkerman: Keeping someone accountable starts with being informed. I will make sure to read and fully understand all reports presented to the council by the executive. If I am unsure about a proposal, I will not hesitate to ask questions of any given executive. In government, it is not rude to question or play devil's advocate regarding a proposal, as this process helps build the strongest proposal possible.
Carbajal: Having heard the candidates' forum for Augustana during Students' Union executive elections, I am able to know the promises they made to Augustana, and bring student voices if they feel as though these promises have been broken. Every year, the executives promise to bridge the gap between North Campus and Augustana, but every year, these promises go unfulfilled and no one is there to hold them accountable. I will be making sure this does not happen again.
JOKE: RATT or Dewey's?
Dewey's: Three votes: Batycki, Akkerman, and Carbajal.
RATT: Zero votes.
To read part one click here. For the second part, click here.