Elections 2020
News
News
Students' Union
SU Elections 2020: Science and KSR Students' Council and General Faculties Council candidates
Meet the science and kinesiology, sport, and recreation faculty candidates for Students' Council and GFC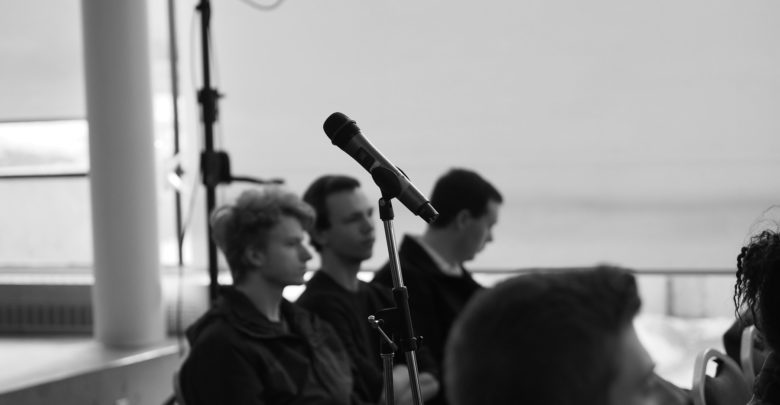 This is part two of a three-part series.
This year, students will vote on March 18 and 19 for their respective faculty representatives on both Students' Council and General Faculties Council.
To help readers get acquainted with the candidates, The Gateway interviewed them about their plans if they are elected and how they plan to exercise oversight on the Students' Union executives.
Students' Council exercises oversight over the Students' Union.
General Faculties Council is the highest academic decision-making body at the university. 159 members make it up, including 40 undergraduate student representatives and two Students' Union executives.
Responses have been edited for clarity and length.
The Candidates
Samar Barazesh, third-year science student (Students' Council and GFC)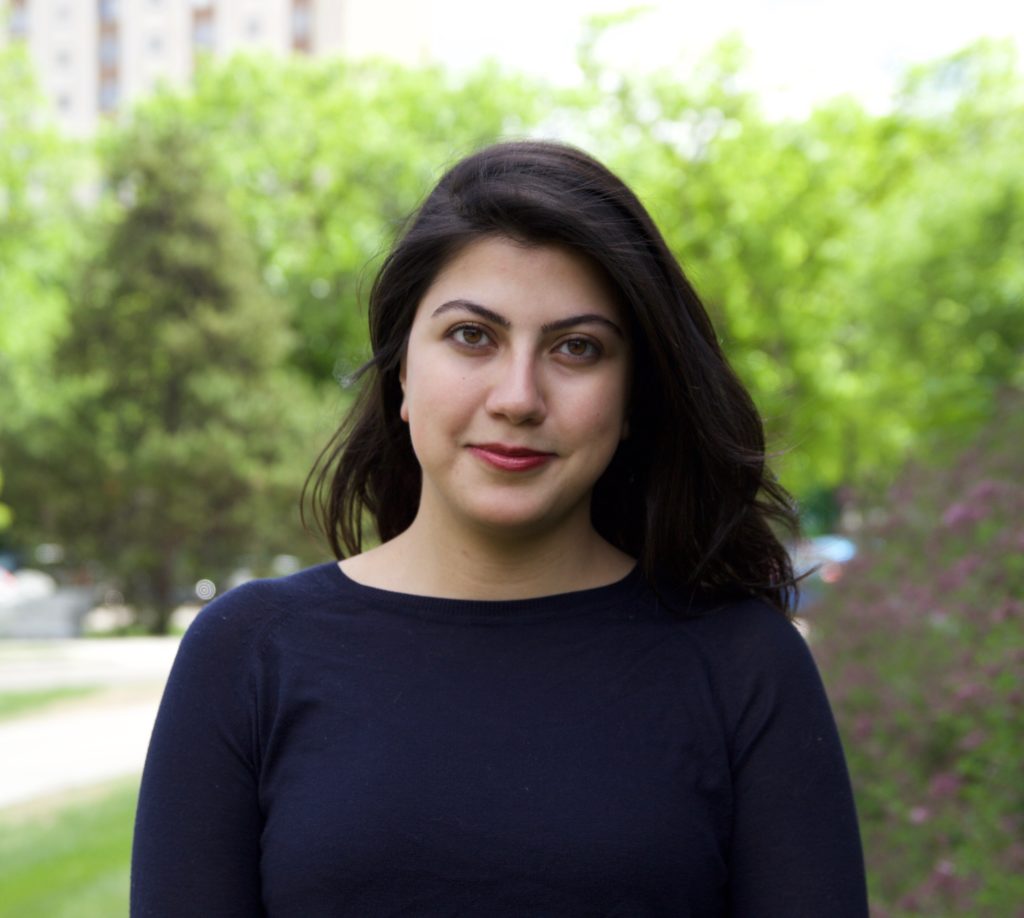 Christian Fotang, second-year science student (Students' Council and GFC)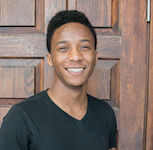 Emily Kimani, third-year science student (Students' Council and GFC)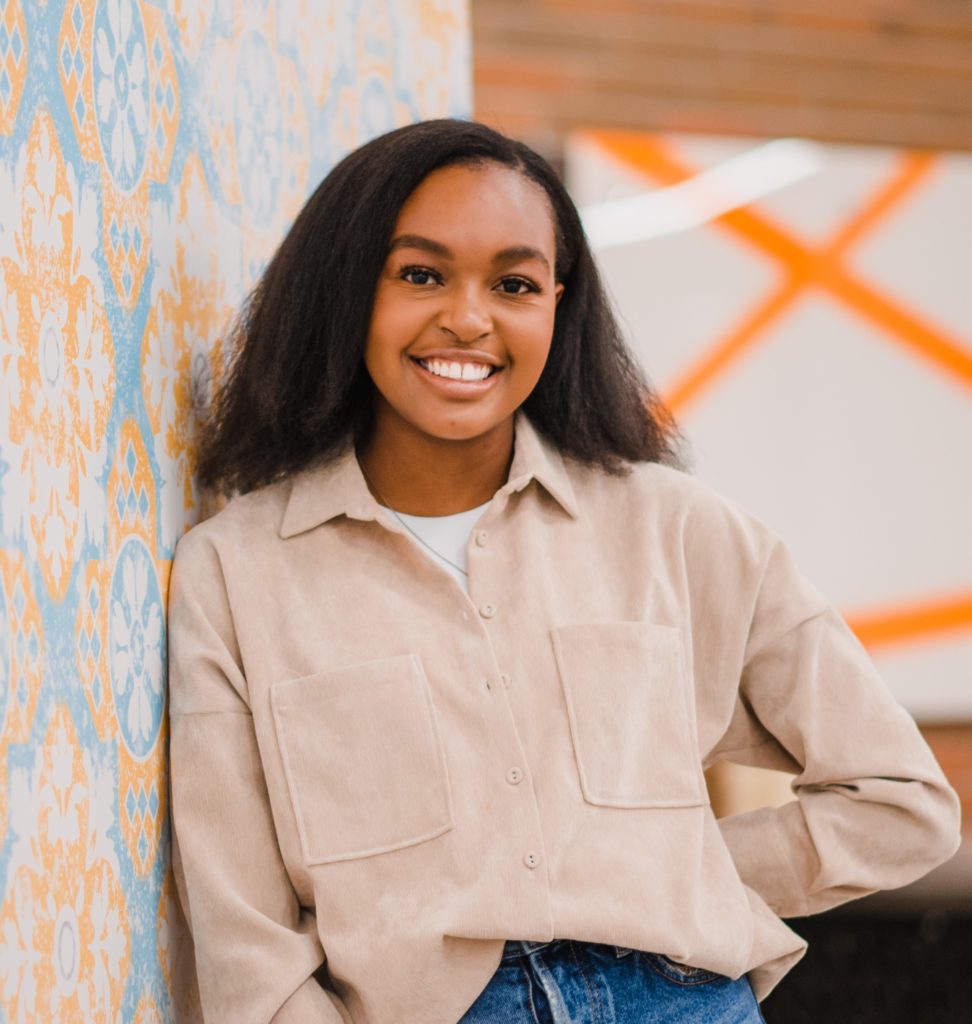 Abner Monteiro, fifth-year kinesiology, sport, and recreation student (Students' Council and GFC)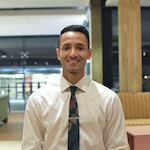 The Gateway reached out to all candidates, however, only the aforementioned participated.
Why are you running for GFC and/or Students' Council?
Barazesh: I have been involved on campus in various capacities; as a team member of student groups, volunteer with the Students' Union, and various research positions including research assistant during the summers, intern, and undergraduate team member of the UAlberta iGEM team. Through all of these experiences I have observed various challenges for students on campus, and from talking with my fellow students, there is a consensus in terms of how we view these issues and their solutions. Such challenges affect students academically but also impact our mental health, and potentially jeopardize our futures. The reality of the situation is that our undergraduate years are finite, and we need to be exposed to various opportunities to grow and find our way, because these are the stepping stones for our future careers. By running for GFC and Students' Council, I will be able to represent my peers and communicate their interests and concerns in order to bring effective change to our campus that will ultimately create a better university experience. Such changes include working towards a sustainable campus, lowering costs for students, making scholarships, grants, and bursaries attainable, and expanding resources for mental health and wellness.
Fotang: In my first year, some friends and I decided to get together to create a political podcast aimed at discussing political issues of the day and more importantly, what impact these issues have on students. In doing so, I realized how uninformed I was regarding many issues directly influencing us as science students, as well as the larger student population. This year, I have been able to learn from current council members, increasing my understanding of the impact that our current government's actions has on us. This includes performance-based funding and the elimination of the STEP program. Knowing that these problems aren't going to go away overnight, I want to contribute in making life as a student easier.
Kimani: During the past three years in the faculty of science at the University of Alberta, I've witnessed and have been affected by some of the issues that science students face every day. In addition to advocating for mental initiatives and better accessibility to opportunities, I am running to be a Students' Council and GFC science councillor to provide avenues where students can express their concerns. As well as give students opportunities to initiate dialog towards resolving issues.
Monteiro: In KSR I have seen and experienced face-to-face the countless challenges students confront daily, with no advocate for change. KSR is a unique faculty with unique needs which must be met in order to foster a thriving learning environment for its students. I have consistently worked for progressive change within the faculty in my past positions as vice president (academic) and president of the Kinesiology, Sport, and Recreation Student Society. Although I have been part of meaningful change, I'm driven to accomplish much more. Ever since I started at the University of Alberta, I have had a passion for student governance. It stems from my desire to serve the public good and to create an academic and social atmosphere that get students excited to attend the University of Alberta.
Please explain your platform concisely.
Barazesh: My motivation for running for Students' Council and GFC is to make students' campus and university experience as effective and enjoyable as possible, and ensure everyone can succeed. There are multiple layers to accomplishing this goal and I plan to tackle all of them. These factors include student services, work opportunities for students, making our education affordable, and practicing sustainability on campus.
One of my main frustrations at the moment is the obscene cost of education, making it unaffordable and inaccessible. Unfortunately, the funding cutbacks imposed by the Government of Alberta are only amplifying this issue, as more students will be admitted annually thereby increasing class sizes, which will also lower the quality of our education. In addition to increasing tuitions, other factors making education unaffordable include cost of textbooks and academic materials, limited use of open educational resources, and for out of province or international students, the cost of living, including living in residence and meal plans, further contribute to this issue. To tackle these issues, we need to work with departments to limit the use of additional materials, such as access codes, which students have to pay additionally to the instructional costs and encouraging the utilization of open educational resources. Secondly, due to the funding cutbacks, we need to negotiate and put pressure on the government by organizing against these cuts. Lastly, it is of utmost importance to inform students of all of the scholarships, grants, and bursaries available to them.
To ensure a positive and cultivating university experience for students we must expand our student services, particularly regarding mental health and wellness, improving our study spaces, making our campuses safer, and increase our support of victims and survivors of sexual violence. We also need to provide expand employment opportunities for students that align with their degrees, particularly through work-integrated learning.
Fotang: My platform includes three main areas of focus. First is ensuring executive accountability. Our newly elected executives have made promises on improving student outcomes especially mental health funding and services. These goals are achievable and paramount to empowering our student voices, and you can count on me to hold our executives accountable in delivering their promises and transforming student concerns to actions.
Next is connecting science students to services. The U of A is rich in student resources vital for research and career development. Unfortunately, more and more students are expressing their frustration at being unaware of or lacking access to these vital resources. Facilitating student access to vital campus resources that enhance student research and career opportunities must be prioritized if students have to successfully navigate their academic and professional goals.
Lastly is empowering student voices. I plan to continue the relationship between councillors, the Interdepartmental Science Students' Society, and other student groups within the faculty.
Kimani: I understand that finding opportunities such as research, internships, volunteer opportunities, scholarships are difficult to find. As I move further into my academic career, I've realized that there are many opportunities out there, but students miss them simply because they're not easily accessible. During my first-year at the University of Alberta, I remember being frustrated with the fact that other students and faculty were telling me about getting involved in research and volunteer opportunities but I had no idea how on where to start, who to talk to, or where to go. It's my goal as your next SU and GFC science councillor to make information regarding opportunities available and easily accessible to all students. Regardless of gender, ethnicity, race, disability, and socioeconomic status, every student should be given equal access to these opportunities. I also understand that most science students have hectic schedules. There are exams to write, assignments to hand-in, labs to finish, and deadlines to meet. During the busyness of it all, and as a consequence, we leave our mental health off to the sidelines. We live in an environment that tells us that we should always be 'on your grind' but being on your grind shouldn't mean that your mental health is ignored. I intend to advocate for mental health and wellness initiatives that are easily accessible to promote health and safety among students. In a school full of thousands of people, it's easy to feel invisible, and just another like another ID number. As a student, your voice matters. The voice of students matters because it enacts the change that not only, we want to see, but the difference that we need to see.
Monteiro: My platform focuses on four areas. First, is strengthening KSR representation. The faculty of KSR adds immense value to the University of Alberta through academia, varsity athletics, and campus and community recreation and it is important to advocate for three arms in order to enhance the student experience. KSR is a world leader in the fields of kinesiology, sport, and recreation related subjects and it is important that there is someone advocating for their interest with an understanding of the value they add to the U of A.
Second, I want to enhance the classroom learning environment. Above all, students need all of the necessary resources in order to be successful. I will advocate to ensure that students can be successful without the anxiety from professors which jeopardizes their ability to succeed.
Third, is developing an effective student feedback system. I hope to help in re-vamping of the USRI system in order to better evaluate professors and increase awareness. Additionally, I will work to improve the USRI website so that students receive reliable feedback about the courses they are taking and the professors teaching them.
Lastly, I will work to develop a new system to collect information on issues students face in order to better represent their interests in governance. I think the biggest issue regarding student governance is that one representative cannot see every issue, yet they are advocating on everyone's behalf. There needs to be a better way to represent our constituency and I will work towards this if elected.
What is the biggest issue you see facing the Students' Union and/or GFC?
Barazesh: The biggest issue facing the Students' Council and GFC in the coming years will be working around the funding cutbacks imposed by the Government of Alberta. These cutbacks jeopardize students in every way possible. Tuition is going to be at an all-time high, the tax credits have been eliminated, class sizes are going to increase which will impact the quality of students' education, and many of the services that students rely on will be removed. It is dependent on the Students' Council and GFC to advocate for the student body both with the university administration and with the government.
Fotang: The numerous vacancies in General Faculties Council (GFC) as well as Students' Council were one of the first issues I noticed when attending meetings as a guest last year. General Faculties Council is the governing body that deals with academic and student affairs, therefore, it is important that when we as councillors bring forth ideas to the table that there is strength in numbers. A solution to this might be as easy as encouraging more people to run or participate in student governance and I believe with better organized governance week and better ways of providing students with the means of participating in student governance we can fill these seats and ensure that all voices are heard.
Kimani: In my opinion, the biggest issue facing the Students' Union and the GFC is the budget cuts made to post-secondary funding that the new government has unfortunately put into place. It's no secret that, financially, post-secondary education is very costly for students, and the budget cuts will only make it harder for students to afford post-secondary education. As tuition costs rise, and student financial aid drops, the number, and quality of university programs may decline. Students have exams, papers, deadlines that they have to worry about, and now the government has placed yet another concern on students. Students shouldn't be denied education due to financial barriers. The Students' Union represents the voice of undergraduate students, thus, although it may be difficult, the Students' Union must still advocate for access to quality and enriching post-secondary education, even in the light of this financial crisis.
Monteiro: I think the biggest issue facing the Students' Union currently is the increase in tuition invoked by the UCP government. Students' Council has an obligation to ensure that students have an affordable education, and I will work with the Students' Union to ensure that students do not need to prioritize between tuition and basic necessities.
What, if any, changes would you like to bring to Students' Council and/or GFC?
Barazesh: If I could bring any changes to Students' Council and the GFC, it would be greater involvement from females and sexual minorities. While there is some racial and ethnic diversity, the number of female candidates for Students' Council and GFC 2020-21 is approximately one-third of the total number of candidates. Furthermore, there is an absence or minimal presence of sexual minorities, that is LGBTQ, non-heterosexual, non-binary, or intersex individuals. It is important for council and GFC to reflect our campus community, and the greater the diversity of councillors the better the representation of our student body, and the insight in terms of the council's decision making. It is of utmost importance to me to encourage minorities to seek leadership positions on campus because they deserve a seat at the table and the contributions will revolutionize our campus and create a more welcoming and inclusive space for all students.
Fotang: I would foster inclusion and campus community involvement by implementing measured towards increasing student attendance and participation in council meetings. This includes raising awareness on events dates, times, agenda, even free food — which they already have — and activities. Getting to see the collective effort that it takes to get change done on campus is a great experience and one I think students should get to witness at least once a year.
Kimani: I want to ensure that the Students' Union and GFC are listening and addressing concerns that students have shared, rather than assuming and generalizing what student concerns could be.
Monteiro: I would like to advocate for better representation of KSR and the three arms that make up the faculty. Recently, the Bears and Pandas Legacy Fund failed to pass during the SU executive election, which will result in a hit to varsity athletics. This has the potential to affect the student experience in a negative way. I do not believe the Students' Union was held accountable to the students body and they did not convey the value that varsity athletics has in Edmonton and the university community. I will work with the Students' Union in order to show them the value that varsity athletics offers the university and to ensure that the student experience is not jeopardized going forward.
How will you ensure to represent the wishes of your faculty?
Barazesh: I believe the key to ensuring fair and accurate representation of my faculty is through complete transparency with my constituents and maintaining an open dialogue with them. This means informing and consulting students on motions going through council and clarifying my stances on issues. Furthermore, I will leave all lines of communication — including a Facebook page, email, and meeting in person — open throughout my term, so students can communicate with me whenever they have any concerns. Additionally, I will post updates on motions and resolutions on my councillor Facebook page, so students are informed and can voice any concerns.
Fotang: By being available to students and proactive in channelling student ideas and concerns to GFC. This includes engaging with students via social media and providing them with updates on upcoming and current issues being discussed. Bringing back regular feedback and updates on issues being addressed. I will also do my best to engage with other student groups to brainstorm new ideas and learn of other issues facing the wider student community. As an approachable person I have an open door policy and ready to meet with students or take messages on student concerns.
Kimani: As simple as it sounds, to best express the wishes of students, I'll listen to what they have to say. I'll listen to the issues regarding academics, opportunities, university programs, and suggestions made by science students and ensure that they are addressed. Meaning that I will not assume that I know what science students' concerns are. I'm willing to hear anything students wish to share, not just hear the things that I want to hear.
Monteiro: I will ensure that I represent my faculty though consultation, collaboration, and collegial governance among the student body and the faculty of KSR.
How will you keep executives accountable?
Barazesh: I believe it is important to remember that at the end of the day we are here to represent our fellow students. As such, constant communication and consultation with students in the faculty of science will be crucial to relaying their views precisely. It is equally important for all levels of student governance to work collaboratively to accomplish as much as possible and facilitate an effective educational experience for all students. If there are any issues with a specific executive or a motion, meeting with them and other science councillors will be a crucial to solving those issues. If an agreement cannot be reached, I will ask for the support of the entire Students' Council. Ultimately, the Students' Council vote makes the final decision, therefore, we can reject an action brought forward by the executive committee if we disagree.
Fotang: By setting clear expectations and measurable goals, as well as calling on them to create a platform that fosters innovation and collective problem solving. This also includes being assertive and proactive in demanding accountability on ongoing projects pending action through transparent monitoring and timely sharing of vital information. By also holding them accountable for their actions while embracing failures as part of growth so as to foster value in leadership.
Kimani: Whether positively or negatively, any decisions made by the executives will affect students. I will ensure that the Students' Union and GFC stay true to their mandate, which is being the representatives of the students and their interest. I would also like to be proactive and sensitive to student feedback and making sure that the executives take student feedback into account when making decisions.
Monteiro: I will ensure that the SU executives are held accountable by ensuring that they follow through with their platform and ensuring that other faculty representatives are not bullied into making a decision. Rather, every opinion is voiced and we as a Students' Union come to a democratic solution as to how to improve the U of A experience.
JOKE: RATT or Dewey's?
Dewey's: One vote: Fotang.
RATT: Three votes: Barazesh, Kimani, and Monteiro.
To read part one click here.