Institutional
News
Students' Union
SU Elections 2020: Arts Faculty Students' Council and General Faculties Council candidates
Meet some of the candidates running to represent the faculty of arts on General Faculties Council and Students' Council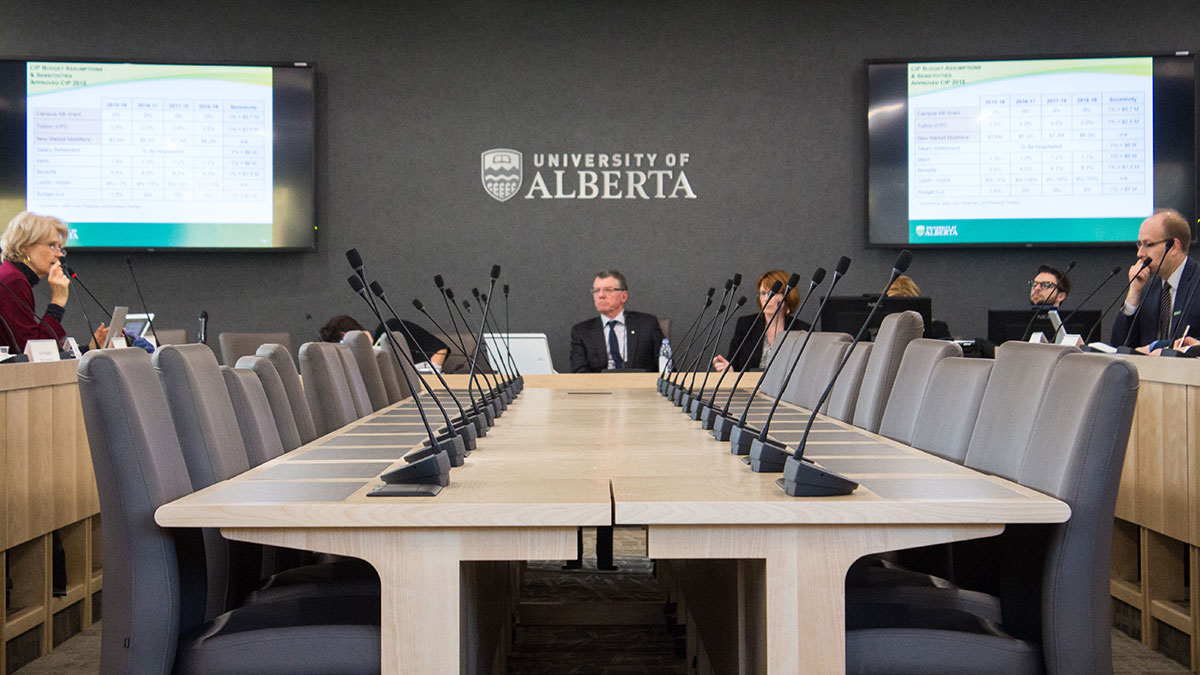 This is part one of a three-part series.
This year, students will vote on March 18 and 19 for their respective faculty representatives on both Students' Council and General Faculties Council.
To help readers get acquainted with the candidates, The Gateway interviewed them about their plans if they are elected and how they plan to exercise oversight on the Students' Union executives.
Students' Council exercises oversight over the Students' Union.
General Faculties Council is the highest academic decision-making body at the university. 159 members make it up, including 40 undergraduate student representatives and two Students' Union executives.
Responses have been edited for clarity and length.
The Candidates
Serena Yabut, second-year arts student (Students' Council only)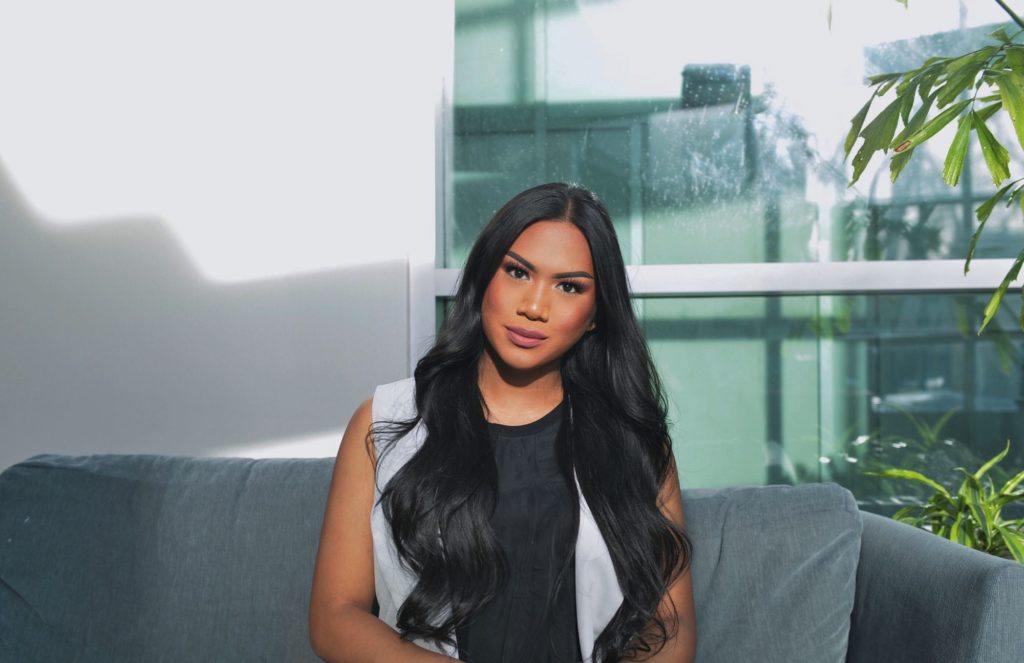 Talia Dixon, third-year arts student (incumbent; Students' Council and GFC)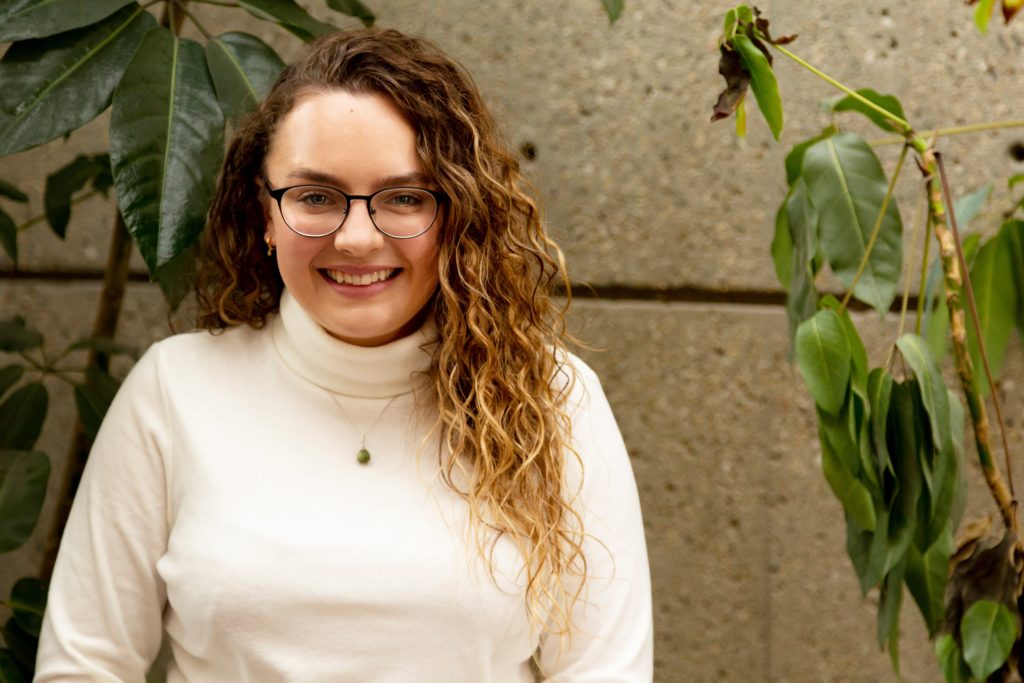 Nicole de Grano, second-year arts student (Students' Council and GFC)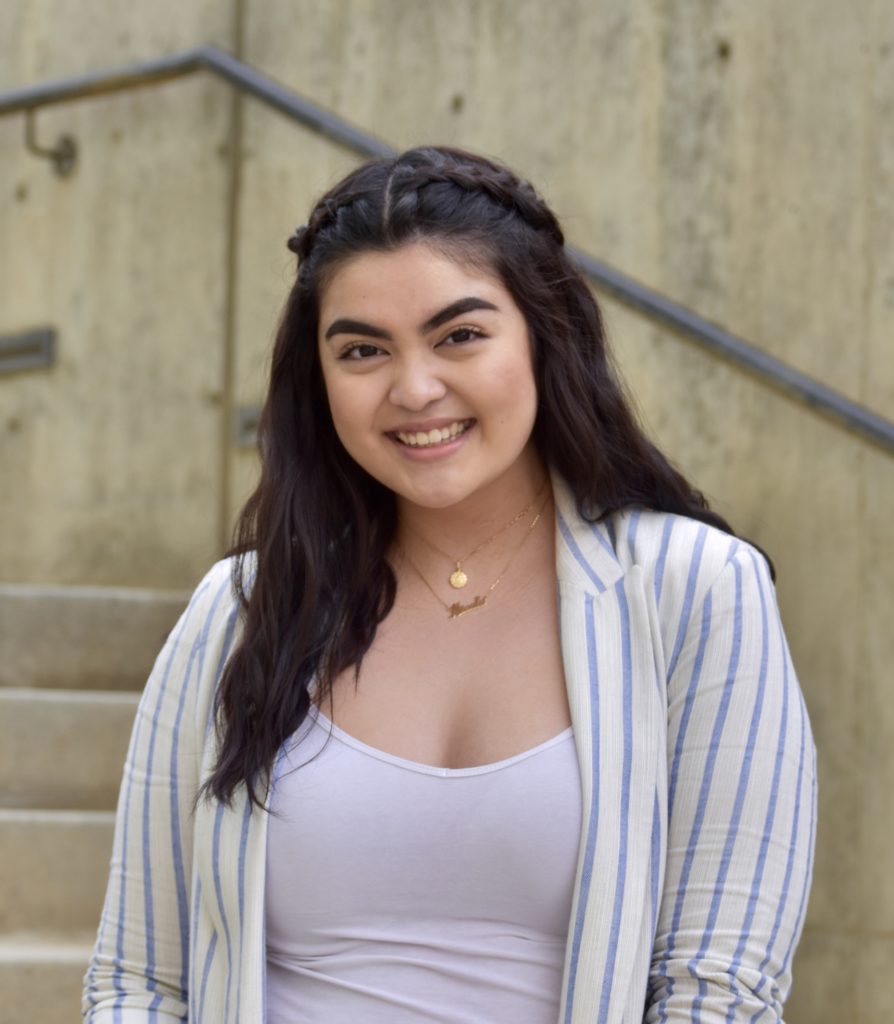 Ana Oliveira, third-year arts student (Students' Council and GFC)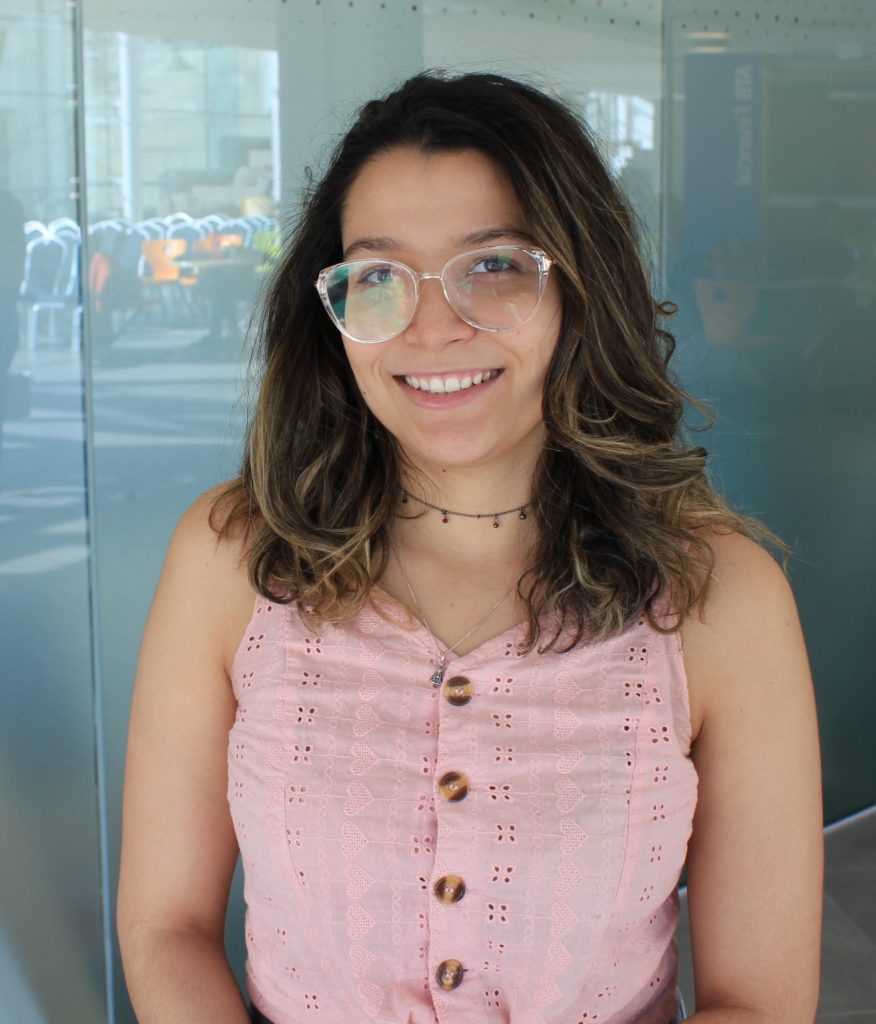 Xinxin Zhang, fourth-year arts student (GFC only)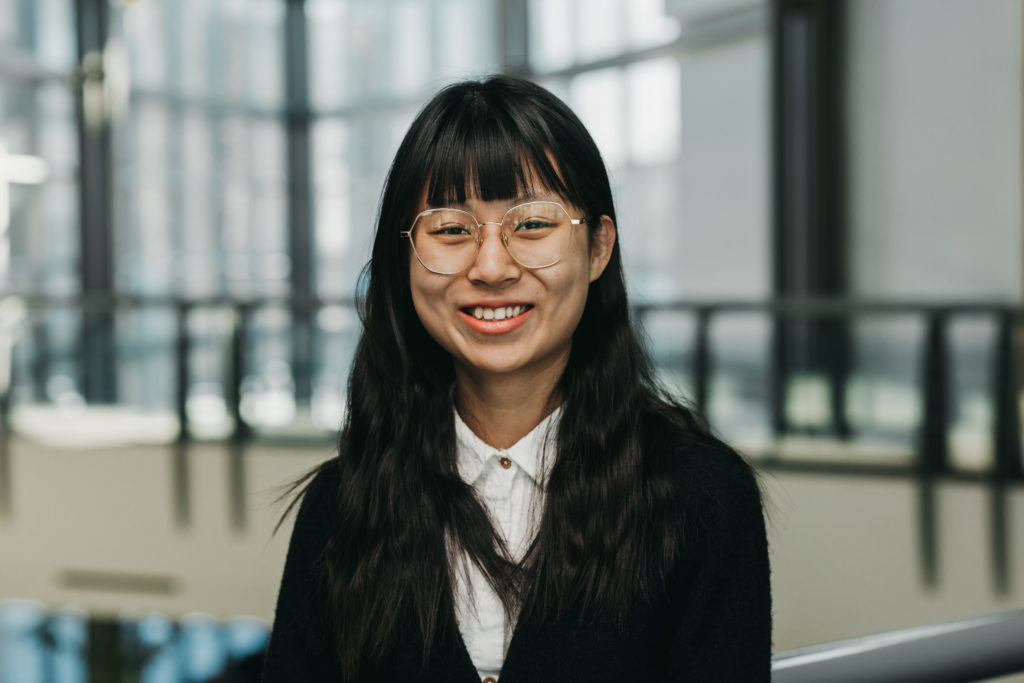 Chris Beasley, third-year arts student (GFC only)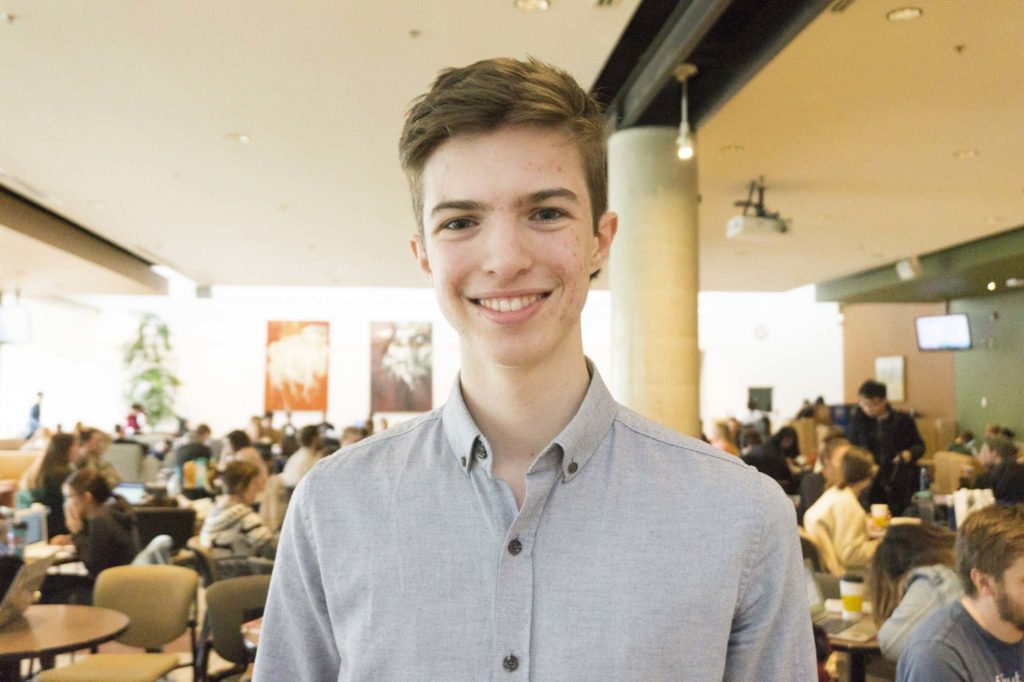 The Gateway reached out to all candidates, however, only the aforementioned participated.
Why are you running for GFC and/or Students' Council?
Yabut: I believe that I can make a positive difference. Being a part of Students' Council gives me the opportunity to be the voice for students in my faculty and it's so important, like it's never been before, for students to be represented because times are changing. As a community, we are heavily affected by it in many ways. You will also hear from me, many times throughout my platform and my campaign, that representation of marginalized voices within my faculty is so important and this is something I plan to heavily focus on if elected.
Dixon: I am running because I believe that the Students' Union must fight harder for students by taking on bold stances that advocate for visionary change and leave no one behind. I don't think we are doing a good enough job of that. Last year I was a councillor, I completed many of my platform promises and things I wanted to accomplish but I was learning. This year I will bring my experience as a councillor to the table, and continue to be a voice for the numerous communities I am a part of — or who I have learned from — that are often neglected.
de Grano: I'm running for GFC and Students' Council because I believe that student advocacy is important, and that holding a position like this helps enhance our experiences when trying to create change. Further, I believe that I can be a strong voice for arts students — to make sure our voices are laid out on the table and heard. We deserve the ability to make our university what we envision it to be. I want to be the person to help create a change within our faculty and our campus, and hopefully be the person to help create the connections that help this campus feel like home.
Oliveira: I have been involved in student governance for a couple of years and I really value the opportunity to be able to make positive changes that could enhance students' lives. I want to ensure that students' rights are protected and their needs listened to. During the past year, I have worked for the Organization for Art Students and Interdisciplinary Studies (OASIS) which has given me insight into some of the issues arts students are facing and ideas on how to approach them. I would also like to address the issues surrounding mental health and sexual harassment on campus.
Zhang: As an international student, I feel and understand how important it is for your voice to be heard. Also, how you self-identity, belonging, and good mental health lead you to success. I want to run for GFC to help university-age people feel belonging to the U of A campus and be self-satisfied with everything happening at this campus.
Beasley: I was a councillor on Students' Council last year and the chair of the Council Administration Committee. Through that, I realized that we need to have a stronger presence on GFC. As a result, I want to represent arts students at GFC on all issues that touch student life and experience. I am running for General Faculties Council because I want to be part of a resurgence in the student voice on GFC. I think that for too long GFC has been seen as boring work that comes with being on Students' Council. This could not be farther from the truth when we know that some of the biggest decisions that affect student life on campus are debated and passed at GFC. I know that this is how we keep the university accountable to student priorities, and I want to be part of that work.
Please explain your platform concisely.
Yabut: My platform consists of three main goals. First I plan to use and improve the nominating committee. Council as a whole should be both held accountable in fulfilling their roles, and used for constant change and development of student governance on campus. After reflecting back on the shortcomings of the previous nominating committee, it is imperative that accountability measures are put into place. It is so necessary to ensure that the nominating committee is filled and that they are nominating students to represent the interest of their fellow students to the fullest extent.
Secondly, I plan to promote and advocate for diversity and inclusion. The University of Alberta is proud to nurture a diverse group of students who come from different backgrounds, cultures, sexual orientations, and gender identities, etcetera. This means that it is crucial for each and every one of these voices to be heard and represented, especially the voices of the marginalized students in our community.
Thirdly I plan to bridge arts faculty and department associations with campus organizations. Campus organizations and student groups have been so helpful in improving and navigating my journey as a student. Although this has been the case for me, I know that it is not the same for everyone else. I want to change that. By better bridging these groups we will not only promote accessibility and publicity to student groups, but also affect positive change and reach the marginalized.
Dixon: This year I want to work towards three simple things: fighting for climate justice in all that we do, increasing and leading student organizing on campus, and making council more accessible not only for women and gender minorities, but for people with disabilities.
de Grano: My platform consists of three main points: enhancing mental health services, connecting our campus, and making campus home. Firstly, when enhancing mental health services, I believe that these services should reflect the needs of our community. We all deserve success in university, and our mental health shouldn't be what hinders that. I will have valuable consultations with constituents to figure out what they actually want from these mental health resources and then push for those ideas to be enacted.
Secondly, I want to make sure that our campus is connected by establishing solid relationships with faculty associations and department associations to ensure that their diverse needs are heard.
Thirdly, I want to bring our students back to campus to enjoy our events and take advantage of the services we have. I want campus to feel like a second home, and to do this, I want to make sure that our services are of the best quality, and that our events are suited to the desires of the students.
Oliveira: My platform focuses on three main points. First, I would like to address and advocate against the merger of art departments which has caused students to have to rearrange their degrees, extend their degrees and even change programs without being given much notice. These students are unable to complete degrees they were accepted into at no fault of their own.
Secondly, arts has been seeing a lot of cuts which has diminished the opportunity of art students to undertake research. If elected for council, I would like to advocate for more grants and bursaries to be made available in order for art students to be able to pursue research opportunities.
Thirdly, I am very passionate about addressing the issues surrounding mental health resources on campus. I would like to advocate for better and more culturally specific mental health resources to be available on campus, since as of now I believe many students have been let down by the availability and quality of those services.
Zhang: I want to create more bonding opportunities between university-age students and faculty. Also, I want to ensure students have the opportunity to maintain good mental health and a great sense of belonging. I want to be here to listen to you!
Beasley: My priority, if elected, will be strong advocacy. GFC is the place where we as students can bring the most change to university policy and while I can't singlehandedly promise to bring forwards policy or defeat hostile policy, what I can do is promise to work hard to build student resistance and ensure that student needs are always put first. I intend to sit on a number of committees as well that allow me to disseminate student voices into all corners where work is done and options are discussed. Through continued advocacy, I hope to work with the other elected students to make meaningful change for all students.
What is the biggest issue you see facing the Students' Union and/or General Faculties Council?
Yabut: I think that the lack of involvement is the biggest issue that the Students' Union faces. This is so disheartening because when taking a closer look, the Students' Union makes such important decisions and changes that affect every student and yet not every student cares enough to learn more and be involved.
Dixon: Government cuts, and our lack of response. One of the primary reasons I am running for council again is because I am an activist who believes that the Students' Union has the ability and responsibility to rise up and fight back against things such as government cuts and harsh university policy. I have watched as we have failed to respond. As someone with organizing experience, I am one member of this council or executive with true organizer experience, and one of the only people who has demonstrated a continuous dedication to real activism and radical action for students' needs. As your councillor, I will ensure that students see, are included with, and feel represented by the activism done by the Students' Union.
de Grano: The biggest issue right now is the budget cuts. These cuts directly affect the services we are able to offer, and the quality of education that we get to receive. The Students' Union and GFC have to find ways to navigate this, and I will make sure that students' needs are prioritized when making decisions about where money will be allocated. As well, I find that another huge issue is the disconnect that students feel in regards to the Students' Union and GFC. If you haven't previously been involved in governance, or have found connections with people who are, there's a huge level of alienation. I want to make grassroots movements, which to me is simply talking to students, to help them feel more connected, and show them the work that both institutions are doing.
Oliveira: I think one of the biggest issues the Students' Union is facing is the lack of trust from the student body. Many students don't have faith in the Students' Union capability to advocate and make tangible changes that will benefit them. There needs to be a stronger and more transparent relationship between students and the Students' Union.
Zhang: I see people suffering from some kind of mental health concern or losing ideas about their self-direction. The university journal is difficult. I want to make sure there are services to help with that.
Beasley: I think that the biggest issue facing the Students Union, the University, and GFC are the continuing budget cuts from this provincial government. Every time that the budget is slashed by the Minister of Advanced Education, student's lives are made worse. Given this current political climate and the ongoing cuts to the university's budget, now is the time to ensure that the reactionary changes made at GFC do not hurt student outcomes or student experience. Student priorities should always be the university's priorities and, if elected, I guarantee that I would never compromise on unwavering advocacy.
What, if any, changes would you like to bring to Students' Council and/or GFC?
Yabut: If given the chance I would help change and resolve the Students' Council's issue regarding the lack of involvement. By better bridging campus groups and faculty/departmental associations together students to can gain more knowledge of what these bodies do. Through knowledge, ignorance is turned to understanding, apathy is turned into sympathy and as a result, students are more likely to care and be involved in micro ways that catapult macro changes on campus.
Dixon: A huge issue I saw affecting council last year was the constant worry about how things were going to look not to our students but to the government. While I agree that we must always be cautious in our actions, and must represent students accurately, we can't let fear stop us from doing what is best for students. I want to work towards making our council more radical on behalf of students because we can't be afraid to fight for what we deserve.
de Grano: I would like to change the way that Council interacts with its constituents. I want there to be more transparency, and I want there to be more communication. I know that it's easy to forget what it's like to be on the "outside," and that when I was an outsider myself, I never even knew what council did. I was only able to see this when I was encouraged to join the Stride program. I want to bridge that gap, and not only encourage people to join student governance, but bring student governance to every student on campus, so that they're aware of the issues that are being brought up. Essentially, I want to create a council that feels less exclusive to each student, and bridge the gap that is felt. To do this, I want to use my social media and inbox as a way of showing the work Council is doing, and giving a means for students to stay informed and ask their questions.
Oliveira: Many students don't know about the existence of Students' Council and the General Faculties Council, and don't understand how they function. We need to raise awareness and educate students about how council and GFC operate so they know that there are people that have been elected to represent their needs and to whom they can go to with their concerns.
Zhang: I see the joy of volunteering and learning at the U of A. This community has a lot of stories. I want to share my experience as an international student within governance.
Beasley: I want to raise the profile of GFC to ensure that more students can get involved. I think the biggest thing that needs to happen is that students need to simply understand what GFC does and how they can get involved.
How will you ensure to represent the wishes of the faculty of arts?
Yabut: I would advocate for direct feedback and improved faculty-level surveys to find effective ways to represent the wishes of my faculty. By collecting data digitally through improved surveys, you can instantly refer to it. It is also crucial to enable students to develop their social and cultural capital through active involvement and feedback. This kind of capital derives from a sense of belonging, from active relationships with others, and from knowing how things work around the faculty. It is especially essential for minority students who need to be successful not only in the classroom and their faculties, but beyond it as well. I would also actively advocate for the interest of students through finding where interest lies in person. I can do this by talking and reaching out to friends, students groups, clubs and daily students.
Dixon: This year I am working to get even more involved with arts students by getting hopefully more involved with the Organization for Arts Students and Interdisciplinary Studies and the Political Science Undergraduate Association.
de Grano: I will keep in constant contact with departmental associations and faculty associations, as well as students in my faculty. The way I'll do this is to have conversations. I believe that talking to people about what they really want goes a long way. However, I know that it's unreasonable for me to speak to around 6,000 students on the daily, so apart from one-on-ones, another way I will ensure this is through constantly listening to departmental associations and faculty associations. They are a treasury of knowledge, especially in the needs of the students that they represent. I will also be active on social media throughout being on council, so I will make sure to keep an open inbox so that students can directly message me their concerns, and I can bring their wishes to the table.
Oliveira: To ensure that I represent the wishes of my faculty I will regularly consult with OASIS and ask their opinion on what they believe are important matters that should be brought to council. I also think that it is important to hear from students themselves, therefore, I would like to create a survey or forum where art students can share their wishes and worries so their voices can be heard.
Zhang: I just want to share the stories of all students, including international students.
Beasley: I want to continue forming relationships with arts students by building on the work that I did last year to ensure that I always have a good idea of what arts students think and what they believe.
How will you keep executives accountable?
Yabut: Accountability is incredibly important. I will ensure that the executives keep a clear account of their goals and performance in every meeting held. I will push them to provide authentic, specific, and frequent feedback regarding their progress. This can be done by acknowledging the growth and success of the team as well as addressing the aspects that require improvement and correction moving forward. Ultimately, I want to ensure that all executives face consequences for their performance, or lack thereof.
Dixon: Exactly like I did last year, by being a constant voice for what I and thousands of students believe in and staying up to date with what they are or are not doing.
de Grano: I've never been afraid of having uncomfortable conversations, and if I have to do so in order to keep executives accountable, I will. Having these conversations are necessary, and I will remind them that it was the student body that put them in their positions so that they remember who to place at the forefront of their decisions.
Oliveira: The best way to keep executives accountable is to regularly meet with them, talk about their projects and the ways in which they plan to implement their vision, and ask questions without being afraid to say what's on your mind.
Zhang: I will be an active listener and achiever. Actions always are better than speaking.
Beasley: I hope to bring a lot of the work that is currently done out of sight of students into the light. We need to make sure that the work that the executive are doing is accessible to any student and that students have opportunities for input at all levels of discussion.
JOKE: RATT or Dewey's?
Dewey's: 3 votes: Yabut, Oliveira, and Zhang.
RATT: 3 votes: Beasley, Dixon, and de Grano.