COVID-19
Institutional
News
Non-Academic Staff Association calls on U of A to halt layoffs during COVID-19 crisis
Johannson said the last thing staff should have to worry about during a global pandemic is whether they will lose their job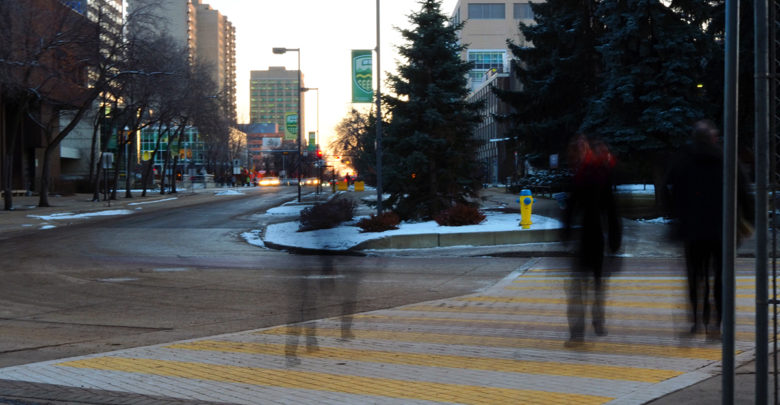 The association representing non-academic staff at the University of Alberta is calling on the institution's president and board chair to halt layoffs during the COVID-19 health emergency.
In a letter sent on March 17 to David Turpin, president of the U of A, and Board of Governors chair Kate Chisholm, the Non-Academic Staff Association (NASA) asked for the administrators to ensure no layoffs of staff occurred during the period of COVID-19. The Board of Governors is the highest decision-making body at the U of A.
In the U of A's 2020-21 budget, the institution is projecting around 1,000 job losses — 400 in 2019-20 and 635 in 2020-21 — due to higher than projected cuts to its funding from the provincial government.
Signed by Elizabeth Johannson, NASA president, the letter said COVID-19 is presenting challenging circumstances for the university to respond to and that it needs all staff to ensure smooth delivery of online instruction and the safety of the institution.
"Consider trying to move all classes to remote learning with far fewer Information Services & Technology workers to assist faculty," the letter read. "Consider fewer communications staff working all hours of the day and night to communicate important safety information to the university community. Consider fewer cleaning staff and less frequent cleaning being done across campus in the middle of a pandemic."
She asked the university to halt any layoffs of employees in the ever-developing COVID-19 worldwide pandemic and in the aftermath of the "crisis."
"At a time when university workers are scrambling to shift to remote teaching and keep the other functions of the university running, while also needing to care for their children and potentially support sick loved ones, the last thing they should be worried about is whether they will lose their job," the letter said. "Taking away people's sick leave and medical benefits in this time of crisis would demonstrate a callousness I feel confident neither of you posses."
"In addition, in the aftermath of the crisis, all current employees will be needed to get our institution back on track in order to continue its vital role in building the future of our province," NASA added.
According to Johannson, no post-secondary institution can "absorb that funding reduction" without any "significant" long-term impacts to teaching, learning, and research.
Johannson asked the U of A to call on the province to consider the current situation and "revisit its most recent budget."
"While circumstances beyond anyone's control are hitting our province and our world, the provincial budget cuts are a deliberate choice and within the government's control," she wrote.