Institutional
News
BREAKING: U of A facing 11 per cent cut from province due to Budget 2020
The president of the university, David Turpin, said in a statement this cut will mean job losses and "more difficult decisions" ahead as the university responds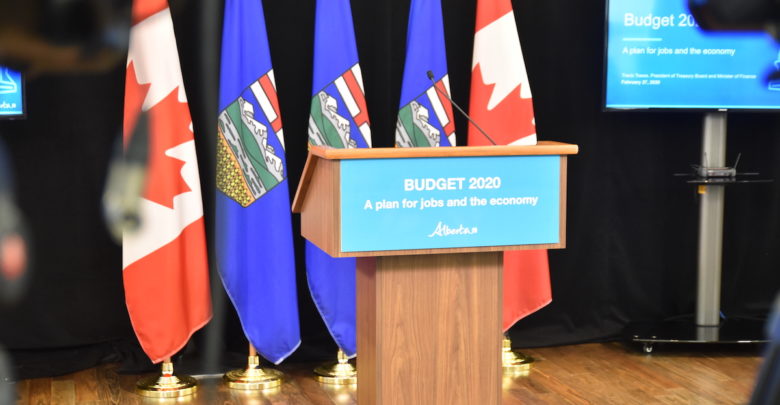 The University of Alberta is facing an 11 per cent cut from the United Conservative Party-led provincial government after it revealed its second budget.
On February 27, the government revealed Budget 2020, which had a significant impact on post-secondary education. A six per cent cut to the Ministry of Advanced Education and the freezing of student aid at their current funding levels were among some of the impacts. On February 28, the University of Alberta issued a statement revealing the extent of budget cuts it would face.
The six per cent cut of the overall operating grant for the Ministry of Advanced Education is being applied differentially to each individual post-secondary institution in the province. The U of A's share of the cut is 11 per cent for 2020-21. This comes on the heels of a 6.9 per cent cut to the U of A in Budget 2019 — a $44 million loss.
The university's own budget took into account a five per cent cut from government. This consolidated budget is forecasting an approximately $14.5 million deficit for 2019-20. Last year, the U of A forecasted an $11.5 million surplus for 2019-20. To compare, in 2018-19, the U of A had around a $103 million surplus.
David Turpin, president of the U of A, said in a statement the university is still taking time to understand the full impacts of the new cut.
"This is difficult news and the challenge ahead of us is significant," Turpin said.
"Now we must redouble our efforts and we recognize there are more difficult decisions to come, including further job losses," he added. "Provost Steven Dew and I will be meeting with deans and other senior leaders from across our university to immediately begin the critical work of responding to Alberta's 2020 budget."
In the statement, Turpin said the university has continually met government expectations in a range of areas, including enrolment targets, and has worked to expand its program offerings in high-demand areas to best serve Albertans while maintaining the highest retention and completion rates in the province.
Turpin closed the statement by saying the U of A has faced "challenging" times before.
"Together we have demonstrated tremendous resilience in the face of challenging circumstances," he said. "We will continue to do so, delivering on our commitment to provide Albertans with a world-class institution in their home province."