Diversions
Fun Stuff
The Gateway reacts to: Parasite's "chapaguri"
Our staff review the iconic dish from the award-winning film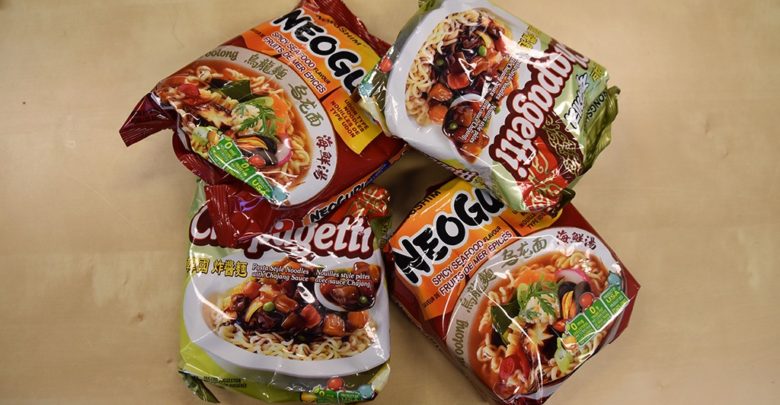 Have you been wondering about "ram-don", or "chapaguri," from the Academy Award-winning film Parasite? Did you drool over the handmade recipe made by Binging With Babish? We — broke, starving, overworked student journalists — were curious about this elusive "chapaguri" too.
Chapaguri is a cheap meal made from combining two staple instant noodles: Chapagetti and Neoguri. Chapagetti is a "pasta style" noodle with black bean sauce while Neoguri is a spicy seafood flavoured "udon type" noodle. The name Chapaguri comes from combining Chapagetti and Neoguri, though the dish is translated to "ram-don" in Parasite.
In Parasite, "ram-don" is eaten with expensive, seared sirloin steak, serving as a metaphor for the class conflict of South Korea. Unfortunately for us, we couldn't try the dish with sirloin steak because we're not bougie housewives, though we did our best to imagine it. Without further ado, here are our reactions!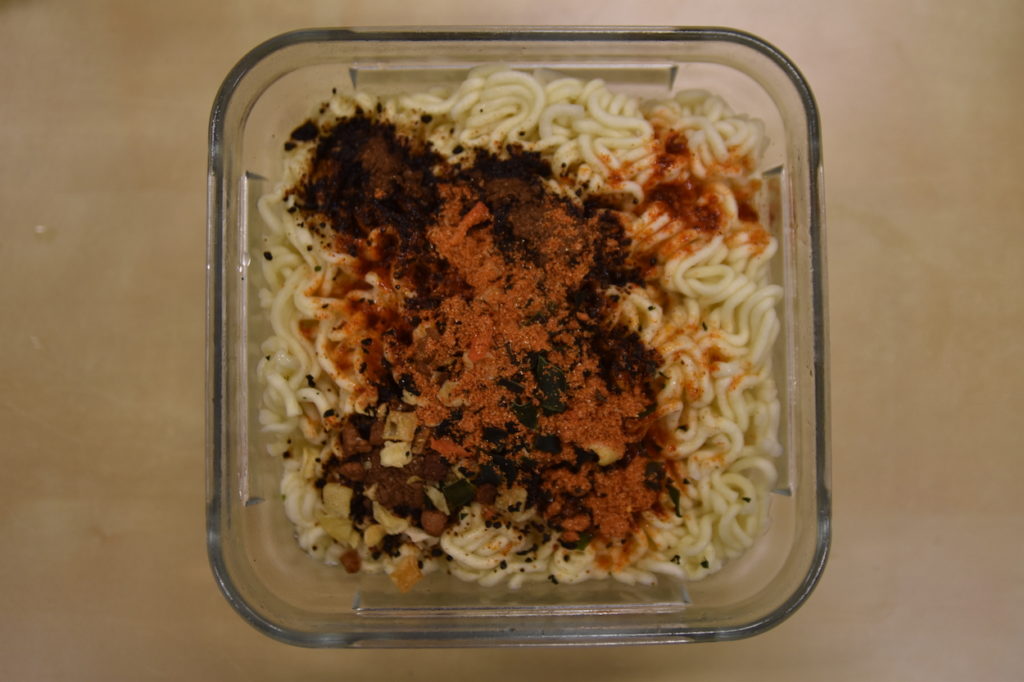 Names have been changed to protect the depraved. Namely, us.
---
Sanders Will Win: This seems very appetizing, it looks pretty tasty.
Jack Ryan: Mmm! These are good noods!
Daddy Bong: It tastes pleasant, like it's just salty and savoury. I don't know what else it tastes like?
Quentin Tarantino: Unami..? Tsunami..?
Daddy Bong: Umami???
Sanders Will Win: I can definitely see this paired with a delicious, nice, thick, expensive cut of steak. And red wine.
Daddy Bong: Does it spark joy?
Gamer Rights Activist: It does spark joy! I like that they're THICC too.
Jack Ryan: So what you're saying is… the size of the noodle matters?
(It's 2020, we embrace all sizes.)
Loan Shark: I think it would be better if it's sweeter though.
Minister Mason: That's what I think! It would be better if you add a bit of honey or brown sugar. Or crushed bugs.
Loan Shark: Yeah it's kind of bland. It needs more MSG.
Jessica from Illinois: I like the spice from the Neoguri though, I don't really like Chapagetti on it's own.
Daddy Bong: What if we mixed jjajangmyeon and jjamppong? Because that's what this is supposed to be right?
Minister Mason: Binging with Babish did that but it didn't seem to go too well together because of the texture differences.
Daddy Bong: Am I the only one who thinks Binging with Babish is hot? His arms are hot.
Jack Ryan: …just the arms?
(Andrew Rea, if you're reading this, we think you're very attractive.)
Sanders Will Win: Honestly, if I was at a financial point where I needed to survive on instant noodles, this is the way I'd go about it. Because then I can at least not be sad. You're usually already sad because you have no money, but then if you have to eat instant ramen? That shit hits different.
Jessica from Illinois: I already eat instant ramen every week though.
Gamer Rights Activist: You just insulted Jessica's entire existence.
Daddy Bong: I think this would be good with egg. Like a runny egg yolk.
Gamer Rights Activist: Hot take, fuck egg yolk. It's the worst.
(Gasps. Outrage. A brawl ensues.)
Minister Mason: What's the white people version of the chapaguri and steak metaphor?
Sanders Will Win: Like… a Wonder Bread… and Wagyu… sandwich?
Jack Ryan: Oh it would be like Kraft Dinner with expensive deli bacon —
Gamer Rights Activist: Serrano ham!!!
(Gamer Rights Activist proceeded to teach us about Serrano ham and why you can't smuggle it out of Spain.)
Daddy Bong: I might have some more, I'm really hungry.
Gamer Rights Activist: Don't be shy. Have some more!