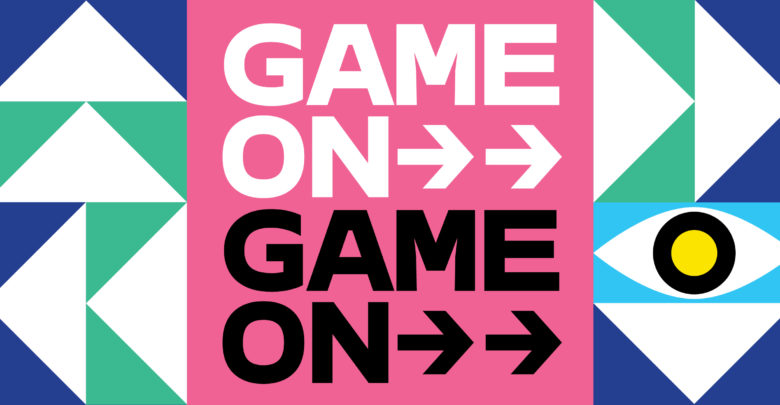 Board game cafes can be the perfect way to spend your afternoon, and the Edmonton scene is filled with them. But which one should you pick? To make that choice a little easier, I decided to rank four board game cafes against one another. I'll be examining price, proximity, food satisfaction, and staff on a scale of 1-5 (5 being amazing, and 1 being horrible). The location with the highest total will win, and should be considered for your next night out.
To understand my scoring, allow me to paint a picture of the judge, jury and executioner. I'm someone who spends hours playing and ordering food, so I value proximity to campus. I have a few vegetarian friends, and I like knowing they can eat wherever I drag them too. I'm an Masters in Library and Information Studies (MLIS) candidate hoping to become a librarian, so I have opinions about classification systems. Let the games begin!
1: Hexagon
10750 82 Ave NW, Edmonton, AB T6E 2A8
Proximity: 5/5
Price: 2/5
Food satisfaction: 2/5
Quality of staff: 4/5
Total points: 13/20
Hexagon is a quick nine-minute bus ride away from the University of Alberta, but the longer you stay the higher the price. Instead of having a flat fee, Hexagon charges $2.50 per person per hour. I will admit that their price is enticing for people spending two hours or less. I am not one of those people. I make a day out of playing board games and would rather not have to stare at a clock to ensure I'm not getting overcharged if we accidentally stay longer than expected.
They organize their games alphabetically. This is better for finding an old favourite rather than browsing to find something new. If you're looking for a specific type of game (like a four-person strategy game) you'll need to ask the staff, who are friendly and very willing to help.
This is the first time in a year that I've been here because of the dreaded Grilled Cheese Incident. Last year, when trying out the place for the first time, I thought to myself, what is the easiest food they cannot mess up? A grilled cheese sandwich, of course. When it arrived it looked like a completely normal grilled cheese sandwich, until I bit into it, only to find spinach and tomato.
Now, I can understand putting vegetables into most things to make it healthier, but what if I had been allergic to tomatoes? During my most recent trip to Hexagon, I had a London fog, grilled cheese, and a brownie. When the sandwich arrived it clearly had tomatoes. This time the sandwich was cut in half, making it easy to see the vegetables. Upon further inspection, the glass case that shows sample food at the front does say the sandwich has tomatoes and spinach in it. I still wish their chalkboard menu or staff members mentioned it, since those details are easy to miss. However, the sandwich was better than expected, the London fog was sublime and the brownie was a sugary dessert like any other. Sadly, they don't have an online menu, which can make it difficult to plan events with anyone who has dietary restrictions.
2: Board N Brew
9929 103 St Edmonton, AB, T5K 0Y1.
Proximity: 5/5
Price: 4/5
Food satisfaction: 4/5
Quality of staff: 4/5
Total Points: 17/20
I was surprised to find it also takes nine minutes to get to Board N Brew. They have a flat $7 fee, but what sets them apart are their buttons. Upon entering the establishment, each table is given a button that can summon a staff member, in case anyone wants to order food or have a game explained. This means that the servers won't come by continuously asking if everything is alright, and you won't need to flag someone down: you get to summon them!
Board N Brew is well set up with large tables and booths, as well as the ability to book private rooms for special events. Board N Brew also has an online menu, and their website has a video that shows the entire layout. Their organization system consists of stickers that denote number of players and difficulty, that are organized alphabetically. This makes browsing for a new game easier, as you can see the difficulty level before taking the game off the shelf. As expected, their staff are friendly. They learn their games well, to better help customers.
The have a stamp reward system that works like this: seven visits shown on the stamp card will earn you a free entry. For food I had their popcorn chicken, which came with a thai dipping sauce, and a chocolate milkshake (with a compostable straw). It was a good board game food, easy to eat and not too greasy. For vegetarians, they have a couple of options for meals: a vegetarian calzone and a Beyond Meat burger.
3: Table Top
10235 124 St NW, Edmonton, AB T5N 1P6
Proximity: 3/5
Price: 4/5
Food satisfaction: 2/5
Quality of staff: 4/5
Total points: 13/20
Table Top is a 22-minute transit ride away from campus. Right off the bat, it offers a lot of space. Upon walking in, you're greeted then given a table to accommodate the number of people with you. The space is large and filled with a range of tables, some big enough for three players and some large enough for eight.
They organize their board games on shelves in ranges of difficulty and style: co-op, puzzles, two-player. This made it easy to find a light game for any number of people. They also use a sticker system to show which shelves the games came from, making clean up easy, and which games are new.
I tried their sausage mac and cheese, a hot chocolate, and a piece of carrot cake. For the price, you do get a good amount of food. I thought the food was okay; it wasn't bad but it also wasn't something to write home about. My friend had the vegetarian version of the same meal, and said it was great! The carrot cake was a good size and contained nuts. When ordering food, you need to go up to the counter. However, if the place is packed this could be difficult with everyone sitting in close proximity. I think their main food was simply okay; they have good snacks and a wide selection of games and that's what matters.
In the end, you go to Table Top for their massive collection and great staff. They offer a surprisingly selection of vegetarian options, which is indicated on their menu (online and physical) with a "V."
4: The Gamers' Lodge
10459 124 St, Edmonton, AB T5N 1R7
Proximity: 2/5
Price: 4/5
Food satisfaction: 4/5
Quality of staff: 4/5
Total points: 14/20
It takes a 26-minute LRT and bus ride to get to the last board game cafe on this list. It's the farthest away, but worth a visit. It markets itself as the coziest board game cafe, and the atmosphere is the most relaxed on the list. Different rectangular tables are evenly spread out with Magic: The Gathering card game tournaments in mind.
The Gamers Lodge uses a sticker organization system, that tells you the number of players and difficulty. Their bookcases also tell you number of players and the lower down you go on the shelf the more difficult the games become. It's a straightforward way to organize board games that allows for easy browsing.
I had a Cheese 3PO (the best grilled cheese sandwich), which came with a side of chips. The food has punny names like a Cuke Skywalker (cucumber sandwich). Apart from sandwiches they have a hummus bar for when your just feeling peckish. The staff are friendly, and will circulate to get dishes from tables, but if you want to order something new it would be quicker to go to the front instead of waiting for them.
Final Thoughts:
In the end, Board N Brew wins first place in my book. Their use of the button and overall location makes them perfect for a board game session. Each place has its own strengths and weaknesses. If you want the best grilled cheese sandwich and are willing to go the distance, The Gamers Lodge is perfect for you. Table Top has a wide selection of vegetarian options. Hexagon has the cheapest price if you're only planning on playing for a couple of hours. Since all of these places offer different assets, it's worth it to try them all.