Elections 2020
News
News
Students' Union
SU Elections 2020: Lister Forum Recap
From student summer employment, new systems being implemented, to a lack of concrete ideas for climate action, here is the recap for the Lister Forum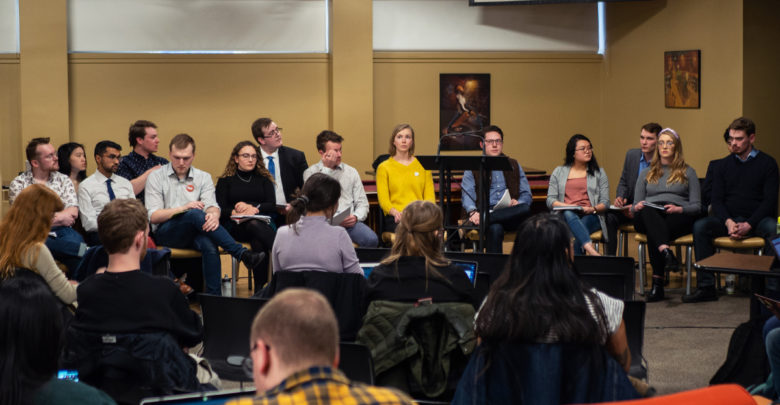 From student summer employment to tangible responses the Students' Union would take to combat climate change, here is the recap for the Lister Forum.
The first forum of the University of Alberta Students' Union 2020 executive election on February 24 lasted just under two hours and went beyond residence concerns.
Some of the highlights of what was discussed included:
President: international student concerns and the Students' Union's role in organizing movements
Vice-president (student life): residence challenges
Vice-president (external): student summer employment and advocacy styles
Vice-president (operations and finance): strong support for the Sustainability and Capital Fund referendum and "small" steps to combat climate change
Vice-president (academic): new student online systems as resources and faculty association relations
Board of Governors representative: Indigenization policy
President candidates asked how to ensure international students are brought into the fold
"Would you as president commit to having a strong vocal voice?"
From grassroots movements to explicitly opposing the United Conservative Party, students wanted to know how the presidential candidates would centre students within this political climate.
Candidates were asked how they would support "budding student movements" and how they would fight against the issues creating these movements.
Luke Statt, fifth-year business student and current Students' Union vice-president (operations and finance), said the Students' Union is already supporting these movements this year. However, he wants to focus on supporting student-led movements rather than taking more issues upon the Students' Union.
"The Students' Union has 300 employees, a $14 million budget — there are too many problems to solve ourselves," Statt said. "We need to take funding and distribute it to student groups across campus to allow students to be the ones behind these initiatives.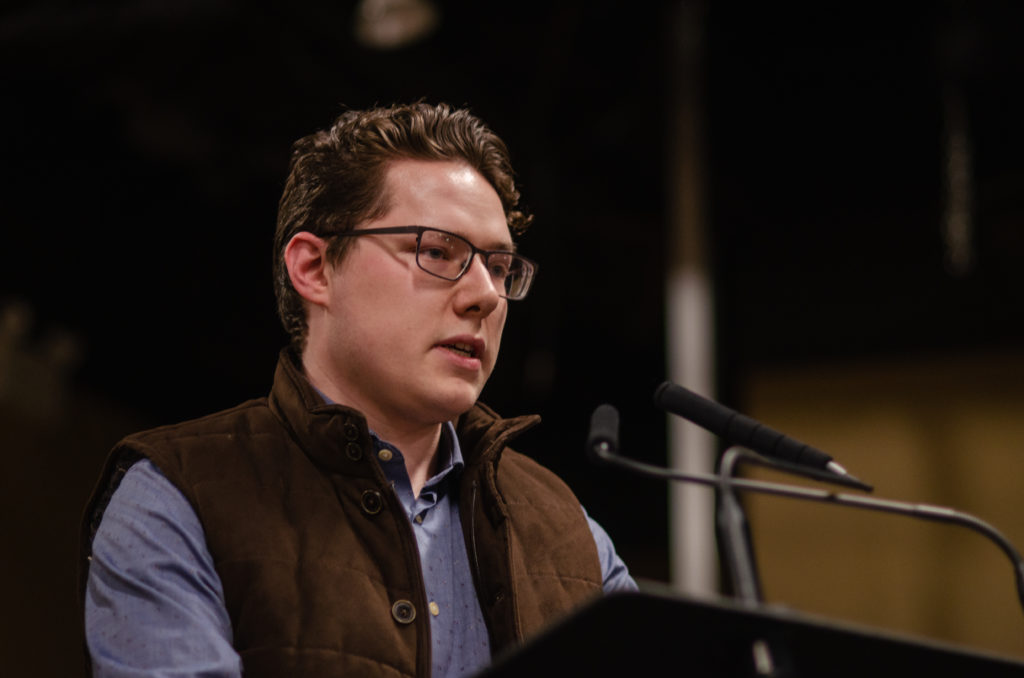 Joel Agarwal, sixth-year biology student and current Students' Union vice-president (academic), said the Students' Union "has been at the forefront of organizing" through their Students Not Silent campaign. Agarwal believes it's important to keep focusing on creating a unified student voice.
"This year, one of the things I have been focusing on is connecting and unifying the faculty association voice because there are 14 faculty associations representing over 30,0000 undergraduate students," he said. "Showing a united front on this is extremely important because the government wants to divide students."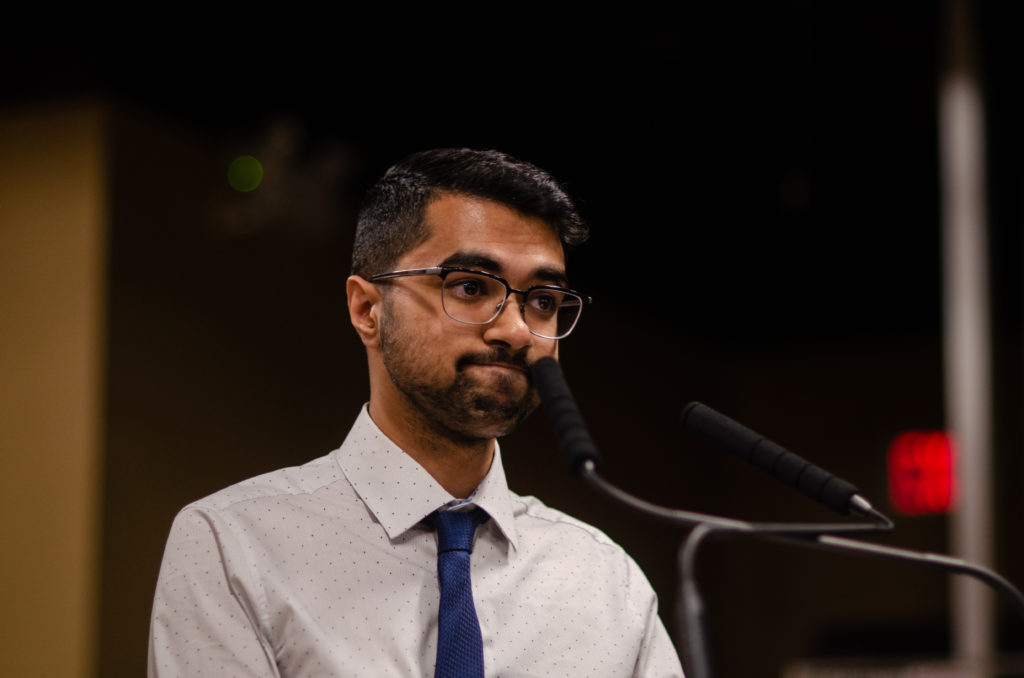 Yiming Chen, third-year international student and current Students' Council arts councillor, said within student mobilization there are two inherent aspects to address: the problem students are facing and the emotions they are expressing. She suggested creating a feedback system to find the root of the issue.
"We provide a feedback system to the Students' Union and we can tell you how to solve the problem — we make it more transparent…. How do we make people feel less anger? We build a community. We let people connect together and we support each other."
Candidates were asked the age-old question of how they would remedy the disconnect international students often feel on campus.
Chen, who is an international student herself, said she this is a problem she holds close to her heart. She attributed this disconnect to both a language barrier and lack of confidence in international students. Chen believes hosting more events celebrating international students' cultures could address the issue.
"We have a lot of international student associations, we can let people host events," Chen said. "For example, we have different traditional foods we want to [share]."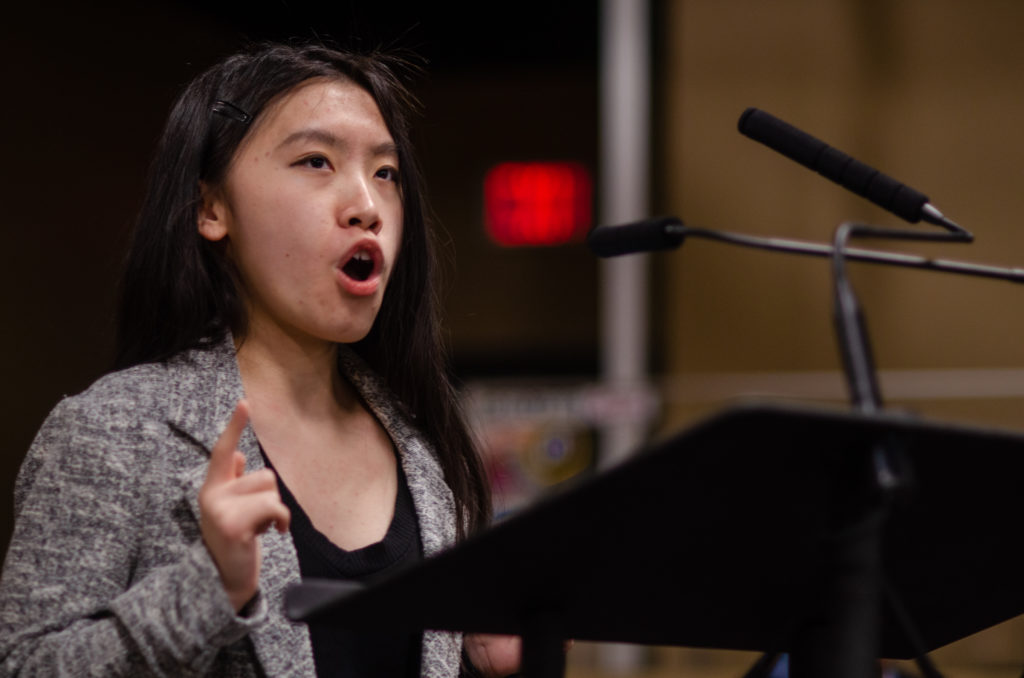 Statt said he has already committed to monthly meetings with the newly resurrected International Students Association (ISA), which disbanded a couple of years ago.
"I see a future where the International Students Association can become a student representative association and they can have a seat at the table," Statt said. "I do believe they need a lot of help and support to get there."
For Agarwal, supporting international students comes down creating a more inclusive student governance environment while also supporting the ISA get back on their feet.
"I've heard from many international students that they don't know how to get involved [in governance]," he said. "I was tapped on the shoulder [to join student politics] and we need to do the same for international students."
— Khadra Ahmed
Vice-president (student life) discuss how to best address residence concerns
Both candidates running for vice president (student life) were hit with a slew of questions concerning residences, mental health resources, and other topics concerning campus community,
Talia Dixon, a third-year student double majoring in women's and gender studies and political science and Students' Council arts councillor, and Katie Kidd, a fourth-year student in secondary education and Students' Council education councillor, both opened by speaking about their poor experiences in residences.
"Living in residence was also extremely frustrating, from the everyday experience of going to buy expensive and terrible food to the lack of mental health resources, to the increase in fees that literally forced me to move out," Dixon said. "Residence services made me feel like they didn't care about me, and unfortunately that is not an uncommon experience."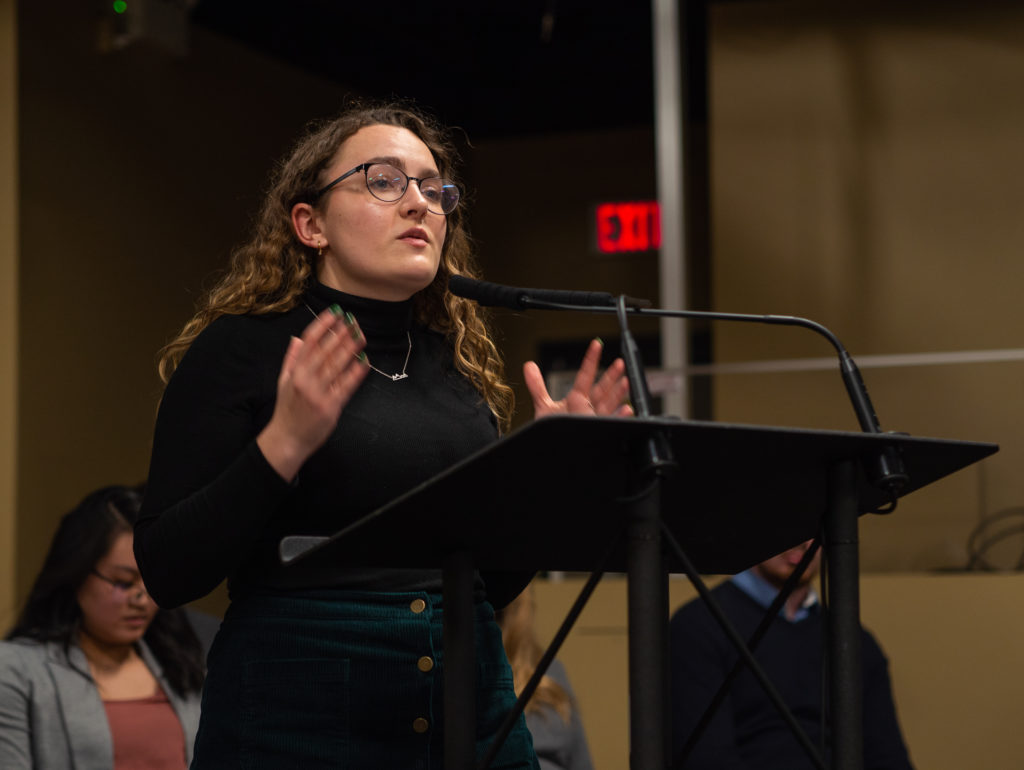 "Three years ago I sat in the audience here and listened to the candidates who were running tell me about their plans for president," Kidd said. "The next year when I returned as an upper-year in Lister I didn't notice any difference. "This is why I've developed a platform that will bring tangible results."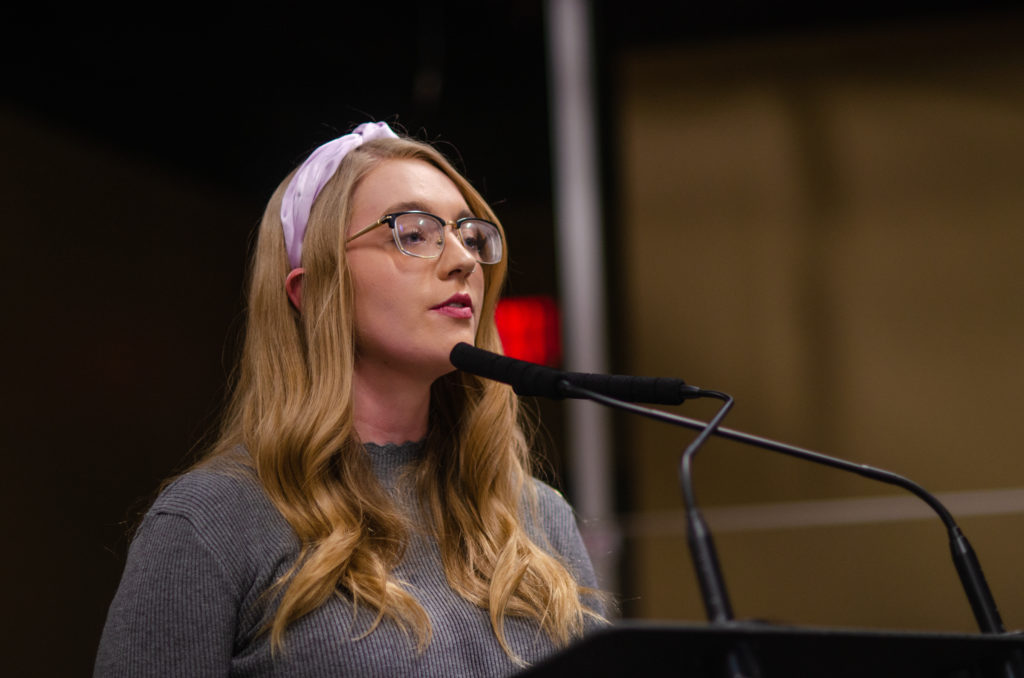 Nathan Sunday, chair of the Aboriginal Relation & Rights Committee (ARRC) and Students' Council Native Studies councillor, asked over livestream how the candidates would make culturally supportive mental wellness services available.
Dixon spoke about having more traditional medicines in residence, spaces for Indigenous spaces, and cultural training in counselling and clinical services. Kidd responded with having diversified mental health support with the Students' Union.
When asked about how effective training of resident executives would happen, both candidates talked about including resident associations in third party training regarding topics such as mental wellness services, sexual assault.
When asked about the students who were evicted from Lister last year for "mental health issues," both candidates said they would ensure something like this wouldn't happen again.
"I've had friends where this has happened to them or it's been threatened against them. I think it is absolutely ridiculous," Dixon said. "Because getting evicted doesn't do anything for you, all it does is make your situation whatever it may be, ten times worse and puts you in a more perilous situation."
"When I was living in Lister and the letter that they received was circulated, I remember being horrified because I remember thinking what if that is me next," Kidd said. "Where am I going to go?..I will spend my entire term advocating against this because it horrifies me"
— Haley Dang
Student jobs and advocacy styles were focused on for vice-president (external) candidates
From summer jobs to how to approach government advocacy, the two candidates for vice-president (external) differed on their approaches to the job, if they were elected.
One question from the audience asked candidates how they would effectively communicate student concerns to government and ensure they were actually vocalizing concerns from students.
Robert Bilak, fourth-year political science student and speaker of Students' Council, said he is angry over how little time past vice-president (external)'s spent on campus asking students for their views.
"They seem to never do a perfect job or a good enough job of meeting with students while they are on campus," Bilak said. "It is more essential than ever to work with our campus."
Bilak added how he would hire an organizing coordinator to help him reach out to all student groups, faculty associations, and students-at-large to ensure their voices informed his asks to government.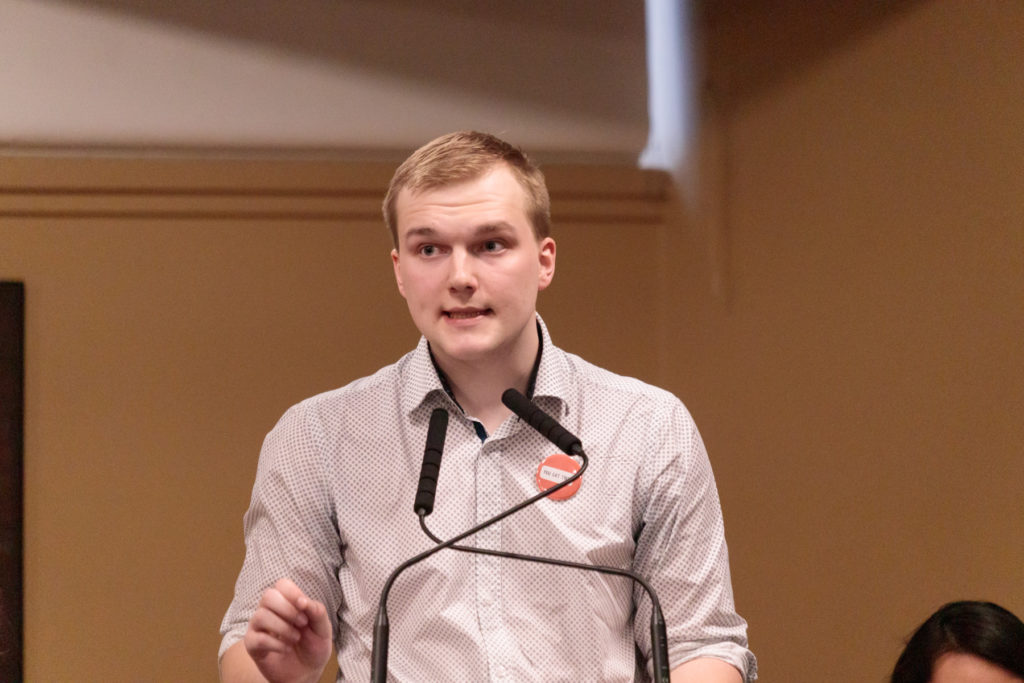 Rowan Ley, fourth-year political science student and current Board of Governors representative, said he disagrees with the "corporate style" of running advocacy the Students' Union has adopted.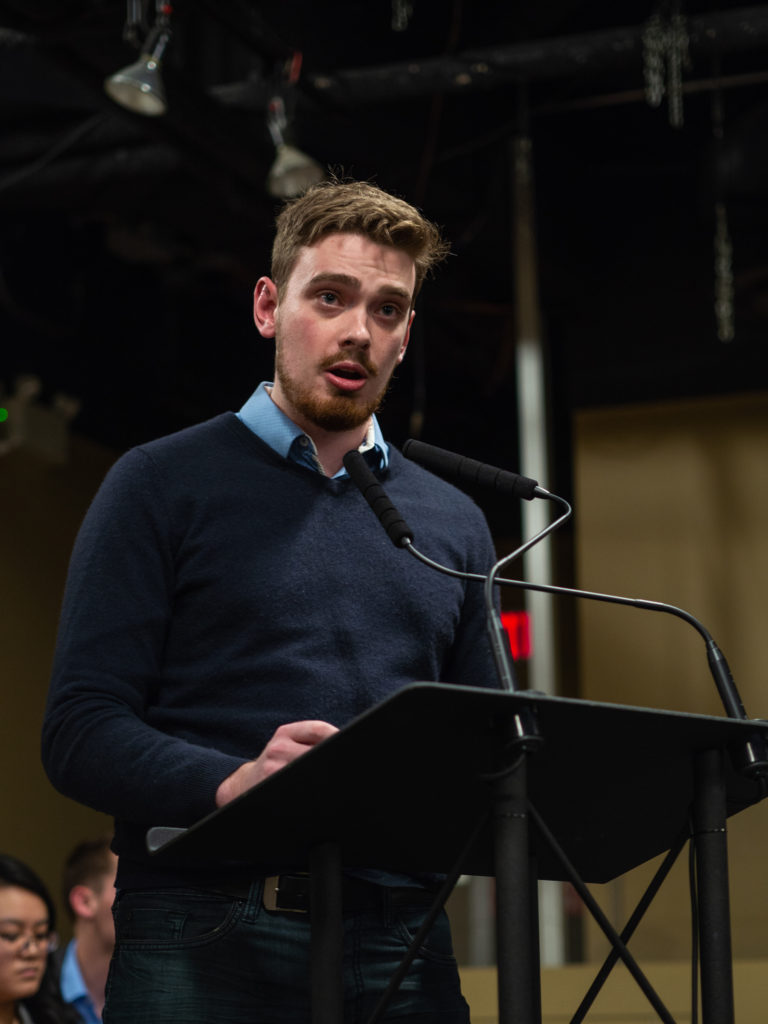 "Students don't just want to be listened to," Ley said. "Students want an opportunity to get involved. I think an effective campaign against this government's cuts will not just be run straight out of the vice-president (external)'s office. It needs to be grassroots-driven."
Ley added how wants to "decentralize" how advocacy is done so that more students get involved and the Students' Union can assist already existing movements or student groups with their events.
Another question asked how the candidates will address the elimination of the Summer Temporary Employment Program (STEP) after Budget 2019.
Ley answered by acknowledging there is no "magic bullet" solution. He said the current United Conservative Party-led government is set on not increasing expenditures. What he sees as the response is reframing how STEP is talked about so that it isn't seen as some expenditure, but as something that adds value to students and the province as a whole.
Bilak said he would not approach the provincial government. Instead, he would double his efforts federally to expand the Canada Summer Jobs Program. For him, the current Liberal Party of Canada-led federal government will be "more likely" to finance summer employment programs.
— Adam Lachacz
Carbon neutrality by 2050? Vice-president (operations and finance) candidates propose "small steps"
Candidates for the vice-president (operations and finance) voiced strong support for the Sustainability and Capital Fund Referendum to finance their plans for SU facilities.
Alana Krahn, a fourth-year business student, highlighted the need for mental health services in residences, particularly to support first-year students. Krahn criticized the budget cuts to post secondary education, and resolved to support current Students' Union services like the Peer Support Centre and improving the Students' Union Health Plan's coverage for mental health services.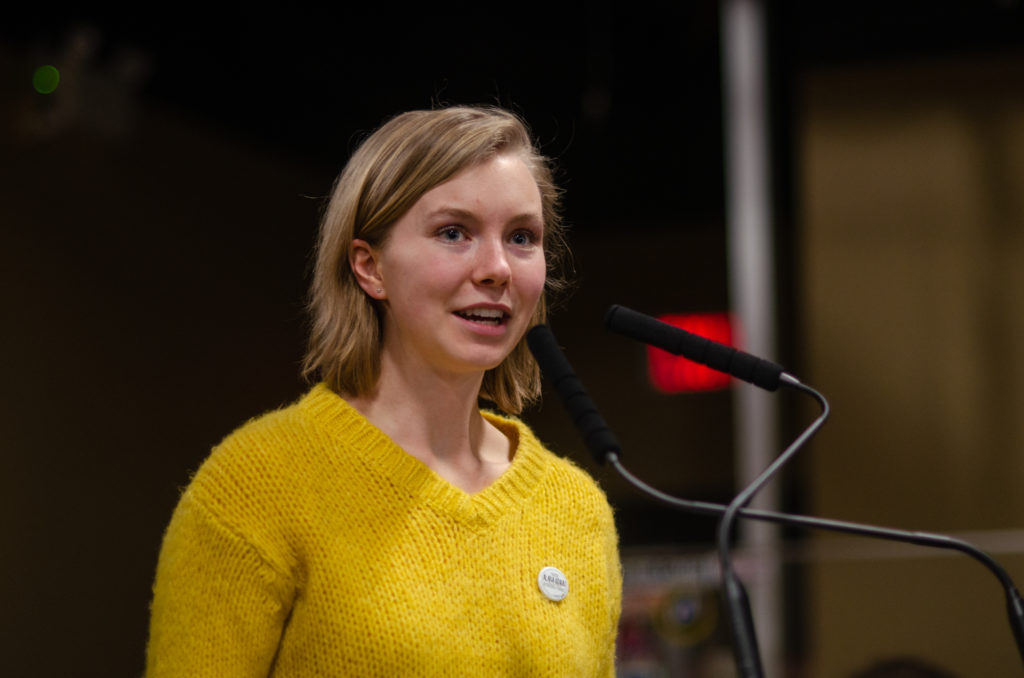 Samantha Tse, a third-year education student, focused her introduction on improving Students' Union business supports for students, specifically, reducing prices in SUBmart to be more affordable. Tse proposed a dollar section at SUBmart where students can purchase small necessities like toothbrushes and pencils.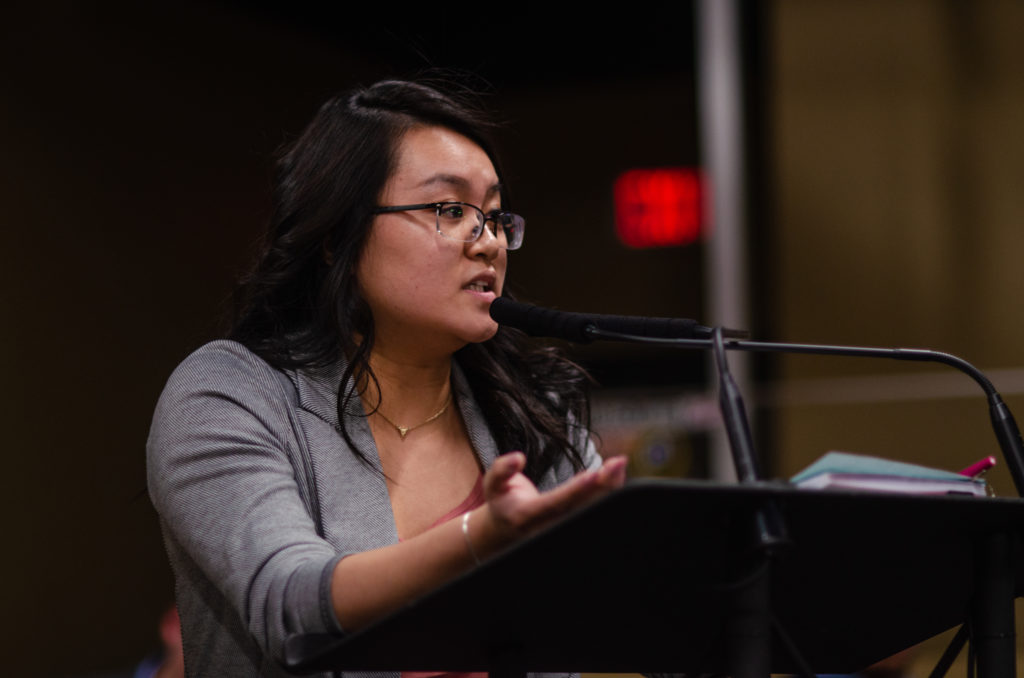 Tse added how it is "a win-win situation" for students as items will be more affordable and money spent will go back into supporting SU services.
Concern was raised over how previous events held in SUB were being hosted in other locations. When asked how candidates planned on keeping student events on campus while also attracting off-campus groups, both candidates pointed to the need for funding.
Krahn also highlighted the need to grow the Horowitz Events Centre, which currently caters and holds event organizing services for SUB Facilities.
Tse said that in conversations with Horowitz Events Centre Staff, she understands their high prices, which may be interpreted as inaccessible to students, are unlikely to change due to operating costs — especially as the Events Centre is a major money-making service of the Students' Union. She said it needs to retain its prices.
Candidates were also asked how they planned to meet the Students Unions' goal to be carbon neutral by 2050.
Tse mentioned potentially finding improved ways to recycle plastic in the Students' Union to improve sustainability, but said she would look into further actions if elected.
Krahn postulated a number of ideas, saying the Students' Union should, "start small start simple." Her examples included no longer wrapping pastries in saran wrap at the Daily Grind, having a bulk foods section in SUBmart, and utilizing alternative energy sources like solar panels.
— Olivia DeBourcier
New shiny systems for students and dealing with faculty associations took centre stage for the vice-president (academic) candidates
In their opening statements, both candidates for the role shared new ideas of what they would implement, if elected.
David Draper, third-year honours political science and sociology student and arts councillor for Students' Council, said he would work to fix Bear Tracks course registration. Building on an in-progress Organization of Arts Students and Interdisciplinary Studies (OASIS) open resource classroom archive — a resource of past course materials, like syllabi and course assessment types — Draper would expand the archive to campus-wide so that students had more information prior to course registration.
"We need to fix [this] failing system," Draper said. "[With this platform] when you sign up for a class, you actually know what you are getting into."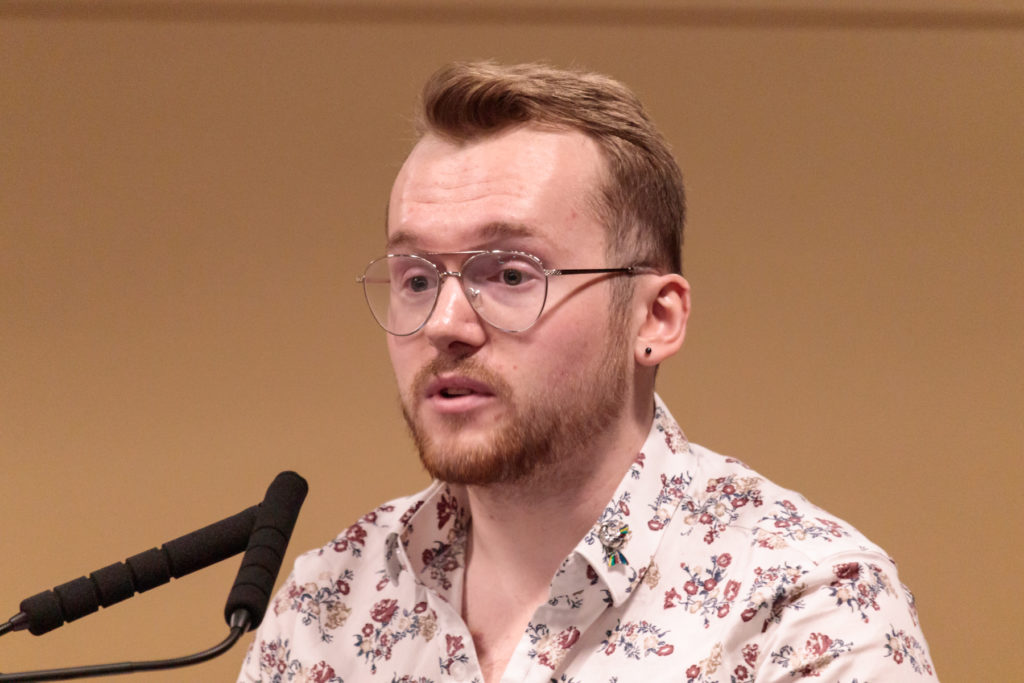 Eric Einarson, fourth-year chemistry student and president of the Campus Saint-Jean faculty association AUFSJ, said students do not trust the Students' Union. For him, there are too many broken campaign promises. To combat this, he would create an online tool visible on the Students' Union website to show real-time progress candidates have toward completing their goals.
"People put in power [at the Students' Union] do not follow through," he said. "[This system will] make sure you know that we are following through with promises we are making, and not just giving you white lies to make you feel good."
One question asked by Akanksha Bhatnagar, current Students' Union president and past vice-president (academic), was how the candidates would effectively connect with all 14 U of A faculty association groups.
Draper said he would move training for faculty association members to earlier in their terms — right after they were elected. This way they would be "more effective" earlier in their role.
Einarson said he would explore beyond using mediums like the Council of Faculty Associations (COFA). From his personal experience as a faculty association president, he said it was valuable to meet with the vice-president (academic) outside formal meetings. If elected, he would have more "informal meetings" to facilitate idea sharing.
— Adam Lachacz
Board of Governors representative talk Indigenization
The Board of Governors (BOG) representative candidates were asked about how they would bring Indigenous student issues to the table, regarding the lack of Indigenous representation on the board of governors.
Albert Hu, a third-year medical student, cited his own lack of Indigenous knowledge when he started at the university, and stated it was only after spending time in an Indigenous community for an elective that he learned more about Indigenous issues.
As a result, Hu believes pushing similar programs like this to more students, members of the administration and faculty members.
"Even our board can have a retreat on reserves, that would be great," Hu said.
Dave Konrad, second-year bachelor of environmental and conservation sciences student, said he would be working with Rowan Ley, current BoG representative, to push an Indigenization initiative in the works.
Konrad also said he would work with board members, questioning whether they've included Indigenous students in their policies. Konrad also stated that he would work with student associations, especially the Aboriginal Student Council (ASC).

"I would work with [ASC] to strengthen them, make them more prominent in spaces and give them what they need," Konrad said.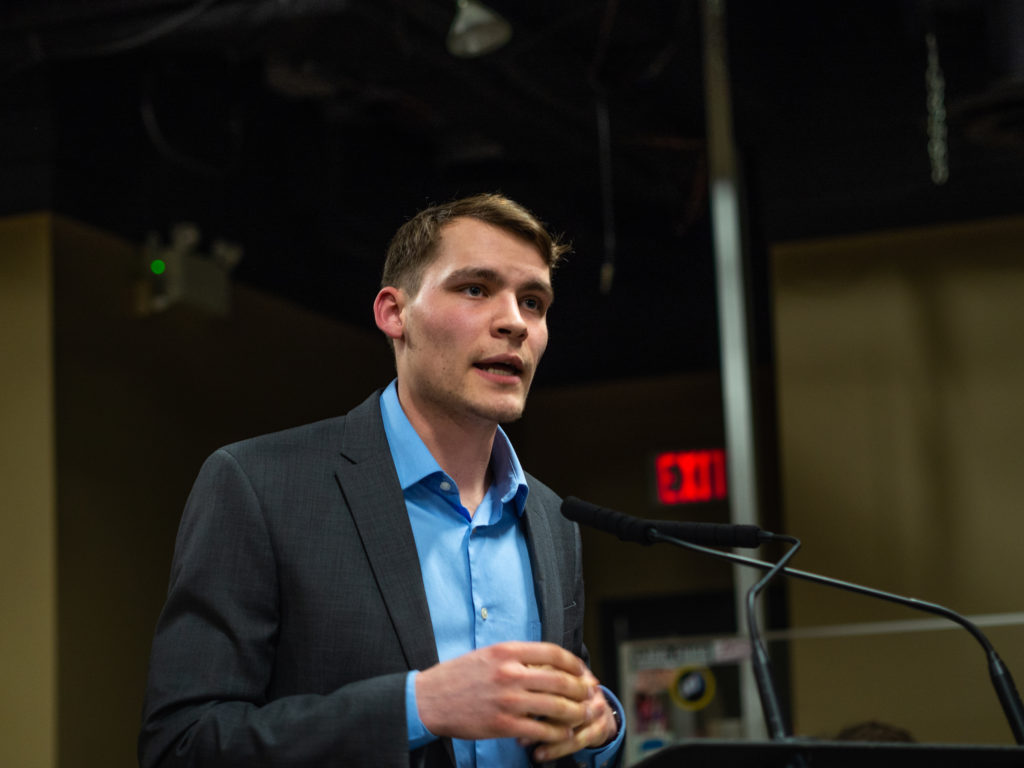 Akanksha Bhatnagar, current Students' Union president, asked about sustainability on the university level and how they would push forward climate change justice and sustainability at the level of board of governors.
Konrad answered that he briefly talked to Kate Chisholm, current BoG chair, and believes that she has interesting ideas about sustainability. As a result, Konrad wants to hear more about what board members are already thinking about.
"These people aren't all bad," Konrad said. "They have a lot of invested interests in good and bad things."
Konrad further went on to explain how there are two perspectives: a student one and a governance one. For Konrad, he wants to merge those two perspectives. Konrad also wants to work with vice-president (student life) and vice-president (operations and finance) to work on this issue as well.
Hu wants to hold the administration accountable and for him, this goes beyond environmental sustainability; Hu contends that financial sustainability is very important.
"That said, […] there's some high paying officials who I am not sure what their job is and I know what their job should be, but I think they're not doing their job," Hu said.
— Ashlynn Chand
The Sustainability and Capital Fund referendum
The Sustainability Capital Fund was represented by Jared Larsen, current Students' Union vice-president (student life).
Larsen said the fund is focused on making SUB more economically, socially, and environmentally sustainable through actions such as making SUB carbon neutral by 2050 and banning single-use plastics.
The fund will also create a $70,000 Student Project green fund, set to eventually increase to $100,000. Larsen said this is where "residents can take advantage" of the fund, as it can be used to purchase new couches or provide solar energy to residence.
Neither representatives from The Golden Bear and Panda Legacy Fund or The Landing referendum were present.
— Khadra Ahmed
Correction (9:25 p.m. 02/25/2020): This article previously said that the OASIS open resource classroom archive is complete. The archive is actually an ongoing OASIS project and is not yet implemented. The Gateway regrets this error.