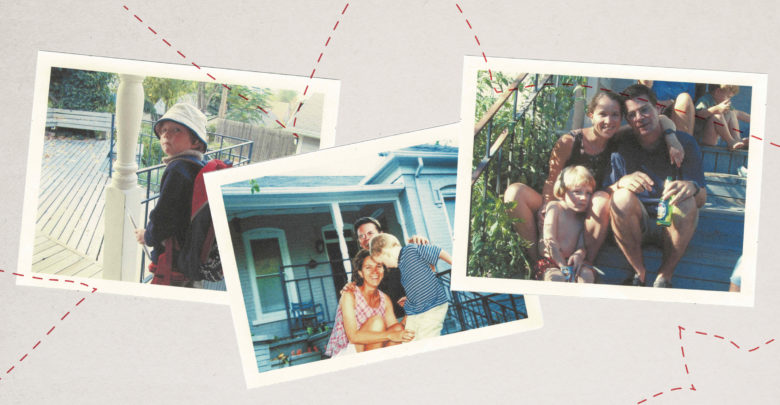 Becoming an adult is an awkward process. It's something that requires taking on more responsibilities, becoming more independent, and having new life experiences. Therefore, staying at home with your parents in the exact same living situation as when you were a little kid makes it even more of a struggle to become an adult.
Nowadays, more and more young adults are staying at home longer, thus making this life experience of living with your parents during early adulthood become all the more common. A big part of transitioning to adulthood is changing the way you interact with those who brought you up, and staying at home can stall that process. As an only child who still lives with their parents, this is something I face every day.
Well, most days. I've been away from home on a couple of significant occasions, and these have transformed the way I interact with my parents.
The first time I left home for longer than a week was to take on a summer job in Jasper National Park. It was a terrific opportunity to make money, gain work experience, make lifelong memories and meet new people. But it was also a terrifying opportunity to take on. The evening after my first day at work, my dad and I took a long drive down the Icefields Parkway in an effort to assuage my fears and anxieties about the experiences that lay ahead of me. Although we said very little, it felt good to just hang out with my dad. The piercing light of the setting sun was beautiful on the mountains, and I felt supported just by my dad's physical presence.
I spent four months living in a trailer park with other people who were also working there for the summer. I was working as a guide in Jasper National Park. On top of being in an unfamiliar setting, it was the first time that I really had to balance having a job with looking after myself: cooking, chores, grocery shopping and other "adult" stuff.
Even though I have family in Jasper and spent lots of time with them that summer, with suppers on Saturday and borrowing their laundry room, I still spent most of my time either by myself or with my roommates and colleagues. There were hot-bowl suppers, potlucks, and impromptu lakeside jam sessions. The job itself was a blast. I drove around the gorgeous national park and educated visitors on safe wildlife viewing practices. It felt really rewarding to do: I got to teach people how not to get attacked by a bear, and entertain them in the process. I can think of few better ways of spending a summer.
When I got back home just in time for the next fall semester, I had a whole new array of skills to bring to my home and my everyday life. Socializing suddenly felt a whole lot easier, and I connected with people at school like I had never done before. I started writing for The Gateway not long after my return home, and I don't think that's a coincidence; before that, I was always too shy to give it a try. Helping around the home became second nature. I found myself cooking more and doing more chores without my parents having to ask me to do them. Driving was less daunting after spending a whole summer using an SUV to corral moose, bears and tourists alike.
My relationship with my parents suddenly felt more like one of three adults on the same level of understanding and responsibility, and a whole lot less like one of me depending on them, and them having to provide for me. Of course, I still depend on my parents a lot, but it's less of a big thing now. They don't need to kick me in the butt for me to make something of myself anymore, and I can be much more direct and serious with them as we talk about the future, while also appreciating the time we have left living together.
The second independent experience I had was spending a month studying abroad this summer. I went to Cortona, Italy, to take a course on Italian cinema. Again, this was a time of plenty of "firsts" for me: the first time being in another country by myself for so long, the first time flying outside of Canada by myself, and the first time travelling on my own budget. As someone who's not a fan of large crowds and unfamiliar situations, the whole trip was an exercise in pushing myself out of my comfort zone.
I went on day trips to places like the hilltop town of Orvieto and the sumptuous cathedral of Assisi. The many walks I did on the crooked streets of that hillside village made up for all the carb-heavy pasta dishes, pizzas and paninis I ate during that month. I met new people, some of them fellow U of A students, and others locals or tourists. A retired couple once paid for my lunch in a cafe, and now I hope that when I'm a retiree one day I'll get to do the same to some young adult studying abroad.
I interacted with the locals by using little more than exaggerated hand gestures and bad Italian, and still managed to have surprisingly good interactions in the process. I looked after myself, my financials and my possessions all relatively well. The fact that I didn't lose anything is remarkable in itself! I wish I'd brought more clothes though, since I ended up having to wash stuff in my bathroom sink every other night, but at least now I know that for next time.
It was all over sooner than I expected, and then I was back home. I watched movies (by myself and with friends), took care of my cats, my backyard and my house, and enjoyed doing hobbies like working out, writing film reviews and baking. It was a nice chill way to spend the remainder of my summer, and one that I wouldn't have the luxury of taking had I not done that job in Jasper.
I've had so much support from my parents. Most of everything I've done so far in my life and even plan to do in the future, I can trace directly back as being thanks to them. My parents have been by side this whole time, helping me in every possible way. They listen to me and encourage me to be a better person, while also providing me guidance in doing so. They are my models, my friends, my mentors. These last couple months have been particularly significant since we have all been more or less always at home. It's given us the chance to spend a lot of time together, and while that has meant that we've gotten on each other's nerves more than once, it's also meant that we've bonded a whole lot. There's been board games, berry picking, bike rides, movie nights, suppers with other friends, cat-sitting, and so much more.
This may be one of the last occasions that we get to be this close-knit of a family, and so I try to appreciate every moment of it: the good, the bad and everything in between. I've already got other trips and jobs in mind, so who knows what's next in my relationship with my mom and dad. All I know is I always want them to be a part of my life.