News
Students' Union
U of A students, faculty, and staff to unite in rally against UCP cuts to post-secondary
The four groups say the joint march on November 18 is only the first step to their response to the UCP budget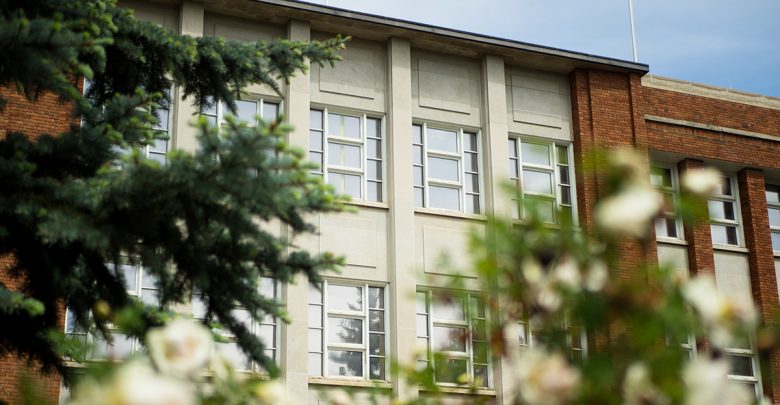 Four organizations representing the majority of University of Alberta students and staff have united against cuts proposed under Budget 2019.
The United Conservative Party (UCP) presented their first budget on October 24. It contained several changes to post-secondary education in the province, including decreased student affordability and cuts to the amount of financial support institutions could expect from the government.
The University of Alberta Students' Union, Graduate Students' Association, Association of Academic Staff, and Non-Academic Staff Association all published a joint statement saying they are "deeply concerned" about the budget. As a first step, the organizations said they would march together to the Legislature from the U of A on November 18 at 11 a.m.
"University of Alberta students, faculty, and staff will not sit silently while this budget takes effect, particularly on those most vulnerable members of our community," their statement said. "At every opportunity, we will stand up for our colleagues and peers in our advocacy both inside the University and to the government."
The statement decried the cuts handed to the U of A, especially since they are half-way through a fiscal operating year.
"The University has been handed a mid-year cut of $44 million to its operating grant and $35 million in planned infrastructure maintenance funding has been revoked, while projections for future years foreshadow future cuts to come."
The groups said the UCP's new tuition cap of seven per cent per year for the next three years will see tuition rise at a "dramatic" rate, barring many students from pursuing post-secondary education or further post-undergraduate studies.
The four associations said the cuts and increases to student tuition, student loan interest hikes, and eliminated tuition and education tax credits will force students to face "thousands of dollars of additional costs for their education."
The statement acknowledged that post-secondary institutions in Alberta already faced difficult financial situations before the 2019 budget. However, they believe the new budget will do nothing but exacerbate those tensions.
"In the face of these challenges and concerns, the government seems to have chosen to blindly cut funding for institutions and raise cost pressures for individuals instead of taking steps to build a more equitable and accessible post-secondary education system."
"We fear that the government intends to balance their budget on the backs of students, piling on extra costs while making cuts that will negatively impact the quality of instruction and support services that they will receive during their studies," their statement read.
The joint rally against cuts to post-secondary will being in front of the University of Alberta administration building at 11 a.m. on November 18. After remarks, the group will march to the Legislature to present hundreds of stories of how the budget will impact individual students to the Minister of Advanced Education. As of publication of this article, there were under 200 people saying they would attend the rally on its Facebook event.
More to come.