Campus Life
News
U of A Medical students react to new provincial organ donation bill
For the MSA, Bill 205 is a "great start" for Alberta, but more needs to be done in order to inspire larger picture change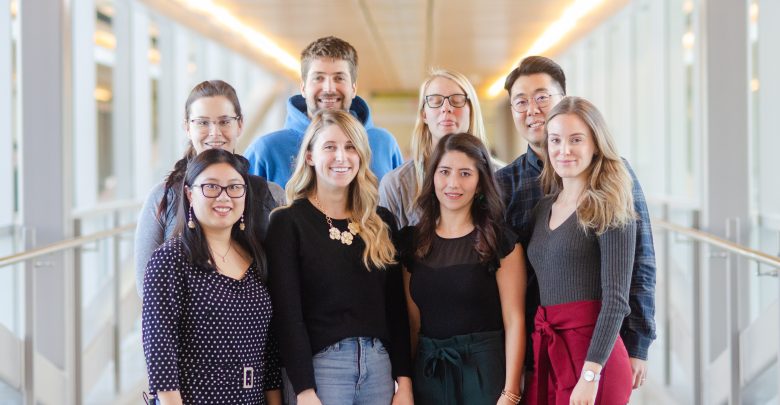 A new private members bill introduced in the Alberta Legislature, if passed, would consider every adult in Alberta a potential organ and tissue donor.
The Human Tissue and Organ Donation (Presumed Consent) Amendment Act (Bill 205) would change Alberta from an opt-in to opt-out organ donation system. The University of Alberta Medical Students' Association (MSA) — who has advocated for change to organ donation systems in the province before — says while the change is "welcome," it is not quite as dramatic as advertised.
Currently in Alberta, there is an opt-in system for organ and tissue donation. You must consent through the donor registry in order for any organs to be donated. Under the current paradigm, even if consent is given, family members will still be consulted about their wishes regarding organ donation. Additionally, even if someone does not give consent for organ donation, family members will be asked about you becoming a donor.
Susan Muncner, MSA lead for the organ and tissue awareness committee, said even if you are not on the registry, you still could become a donor if your family says so.
Muncner said there are two types of presumed consent systems when it comes to organ donation: hard and soft. A hard presumed consent system means no matter what your family wishes are, your own medical directive takes all priority. In the former system, your choice is taken into consideration along with family wishes.
The new law proposed by the United Conservative Party (UCP), for Muncner, is a soft presumed consent.
"Just the same as before, the family will have final say in whatever happens to the donor. But, the default will be donation," she said.
"In effect, there really isn't a change in law," she added. "It is mainly just a perception that is changing."
The bill was introduced to the Legislature and passed first reading on November 6.
In Muncner's view, opt-out systems are not enough of a change. She pointed to the example of Spain, the world leader in organ donations. They shifted to an opt-out system in 1979 but organ donation rates did not start significantly increasing until around 10 years later when they created additional systems and public awareness surrounding the program.
"This included creating a national organ and tissue donation organization which would coordinate transplants, manage nursing staff, public awareness, and other initiatives," she said. "That is what supports robust organ and tissue donation."
Muncner said Bill 205 is a "great start" for Alberta, but more needs to be done in order to inspire larger picture change.
"We hope the public doesn't push back against the bill," she said. "It still brings new change, much needed change; although it is not a hard opt-out. The family's wishes will still be considered and weighed."
"The best part [though], is it introduces organ tissue as a public issue and that the conversation about it can begin," Muncner said.
Naik Arbabzada, MSA senior chair of the government affairs and advocacy committee, said even if there is an opt-out system if the right infrastructure, training, and public awareness are not in place, donation rates will not climb as forecasted.
"If you don't have the system in place then you are not really able to translate the increase pool [of organ donors] to actual positive donations that are going to take place," she said.
Medical Students' Association lobbied province last year for improved organ donation rates
Arbabzada said last year the student group lobbied the province to make changes to organ donation.
Every year, the MSA's Government Affairs and Advocacy Committee (GAAC) visits the legislature to participate in their annual political advocacy day, where they select a health-care topic impacting Albertans. They inform MLAs of all parties about the topic and present recommendations for improvement. Last year, the group discussed creating systemic changes to organ donation. In 2017, the group discussed establishing a mental health fund with revenues generated from cannabis sales.
While the group did not lobby for an opt-out system, Arbabzad said the move by the UCP is "welcome."
"We have seen a lot of dialogue in the media and with Albertans about what is organ donation and what people's thoughts are about," she said.
The group had four advocacy points they presented to government that included creating a culture of organ and tissue donation in Alberta and better training for healthcare providers to deal with the process organ donations.
"Bill 205 is really creating a public buzz," she said. "That is amazing news for us and, ultimately, we hope for organ donation rates as well."