Uncategorized
SU to host fair challenging misconceptions surrounding undergraduate research
SU vice-president (academic) Joel Agarwal hopes to inform students of the various opportunities for undergraduate research at the U of A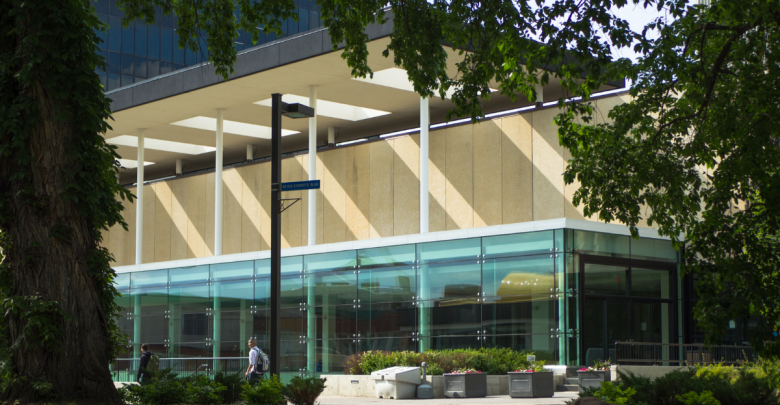 From the 4.0 science students to countless hours spent in a lab, there are certain preconceived notions surrounding undergraduate research that the University of Alberta Students' Union is hoping to dispel.
On November 21, the Students' Union (SU) will be hosting "Brain Pop," an undergraduate research fair aimed at representing the various approaches students can take to research. The fair will feature booths from organizations supporting undergraduate research such as the Undergraduate Research Initiative (URI) and Spectrum, the University of Alberta's undergraduate research journal. There will also be a "human library" showcasing students' experiences with research and rapid-fire presentations from professors and students. The event will run from 10:00 a.m. to 2:00 p.m. in the SUB Cascade Room and will provide free coffee, popcorn, and prizes.
The event was organized by SU vice-president (academic) Joel Agarwal, who found students often feel they don't fit the mould for undergraduate research.
"There are so many people who think they are unable to get involved in research or they're not cut out for it, but don't recognize there are so many opportunities," he said. "There are so many ways research can be tailored to the student."
Undergraduate research often conjures up images of scientific laboratories, but Agarwal wants students to know that research can also be conducted in various settings, such as a greenhouse, museum, or even sports field on campus.
Another misconception Agarwal hopes to clarify is the emphasis of needing a high GPA to participate in research, as there are grants such as the URI Undergraduate Researcher Stipend that doesn't focus heavily on grades.
Agarwal also aims to inform students of the various ways undergraduate research can heighten their experience on campus, such as through gaining skills that students can't learn in a 400-person lecture.
"I ran on a platform of experiential learning and learning outside the classroom, and undergraduate research is truly a form of experiential learning that impacts the undergraduate experience," he said.
"You learn collaboration, presentation, writing skills. You're meeting with other students, you're networking, working with other professors and supervisors. It can take you abroad for conferences and research projects in other countries — it really develops you as an individual."
Agarwal himself, who performs research regarding pulmonary health, said his research supervisor played a large in his journey to his current role.
"Two years ago I wouldn't have been on General Faculties Council if it wasn't for [my supervisor] tapping me on the shoulder and saying 'hey Joel, there's a vacancy!" he said. "My supervisor really helped me in other aspects of my degree and today I'm here in this position partly because of my relationship with my supervisor."
Amongst the provincial budget cuts to post-secondary education, Agarwal said the SU is still dedicated to providing the best experience for students, and this includes ensuring students have access to undergraduate research.
"Despite the budget cuts, undergraduate research is imperative and our focus should be to ensure that students have high-quality access to undergraduate research opportunities and high-quality teaching," he said.
"It's imperative that we as a Students' Union ensure that undergraduate research opportunities are important to students through resource funding and promotion of undergraduate opportunities."