News
Students' Union
Uncategorized
Students' Union hopes to make fundraising part of VP EX portfolio to reduce reliance on student fees
If Bill 5 passes, it will be the first time a student union in Canada will have an executive responsible for fundraising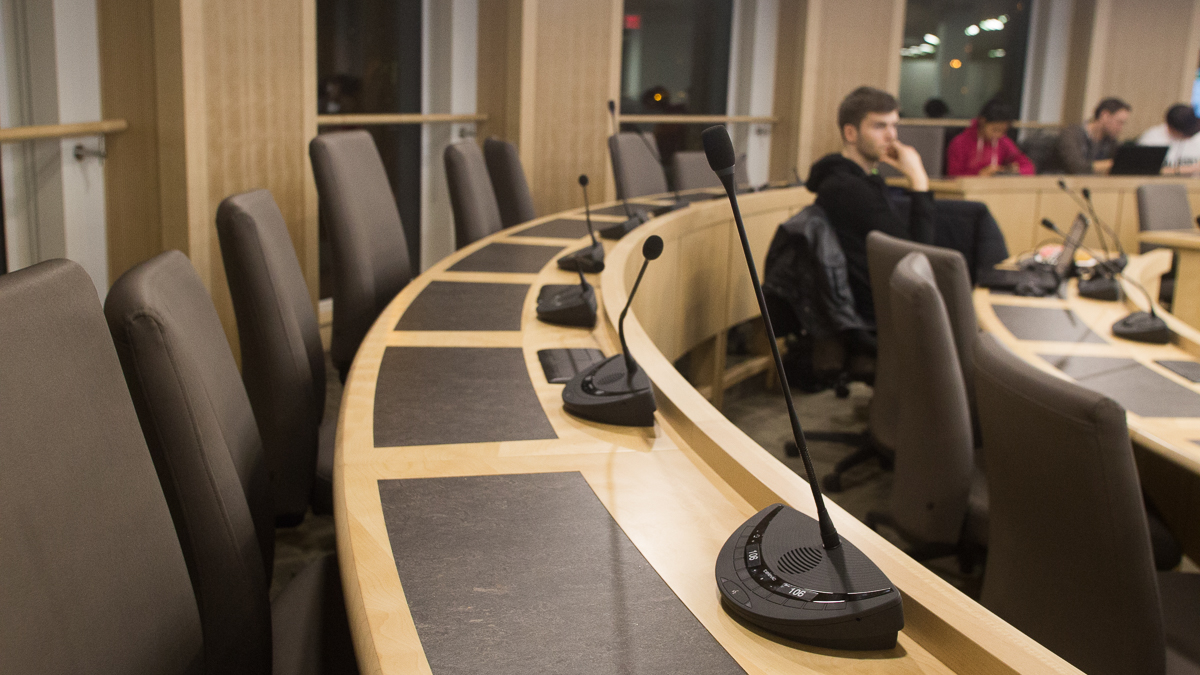 The University of Alberta Students' Union is exploring an additional way to generate revenue through means other than student fees.
In a move to generate additional revenue for the organization, the Students' Union is hoping to be able to use funds obtained through fundraising for the organization's advocacy, services, and businesses. Students' Council unanimously approved the first reading of the legislative bill, Bill 5, which would permit the vice-president (external) to being collecting money through fundraising efforts on October 22. The bill will go through a second reading and will then be voted on for final approval in the next council meetings.
Adam Brown, vice-president (external), introduced the bill and spoke in support of the measure. For him, this allows the Students' Union to continue its work without raising fees for students.
"I believe the role of the VP external itself can be grown to accommodate fundraising," Brown said. "We do have the capacity to fundraise as a Students' Union. We have sort of done it before, but not in a way that is sustainable because there was no executive that has been in-charge of it directly."
Currently, all full-time U of A undergraduate students pay $51.82 a semester in SU membership fees, while part-time students pay $30.44 a semester.
Brown added that this is one way the SU could move away from relying heavily on student membership fees in order to finance its operations.
"We want to make sure we are in a financially stable position to provide scholarships, awards, and services for students while not overly burdening them through higher or more fees," he said. "Fundraising is a way we can build our financial capabilities as an organization."
Not the first time the SU is looking at fundraising
The SU has fundraised in the past in order to support specific projects and has looked into incorporating fundraising as a means of revenue generation. However, if Bill 5 passes its final reading, it will mark the first time it is officially codified as a portion of the vice-president (external) job.
Former Students' Union president Reed Larsen campaigned on building fundraising into the portfolio of executive members of the organization in order to better leverage and engage relationships with alumni, campus networks, and businesses.
The organization has also done fundraising projects to support individual initiatives or projects, like the Myer Horowitz Theatre renovations in 2016.
For Brown, Bill 5 passing first reading marks a "new" and "exciting chapter" for the SU.
"We've done our research on this," he said. "No other student union across the country is taking this direction. To my knowledge, putting this in the VP external's mandate would be the first time an executive of any SU in Canada would be responsible for this."