News
Students' Union
Students' Union Chief Returning Officer resigns five months into term
The CRO resigned for both personal and institutional reasons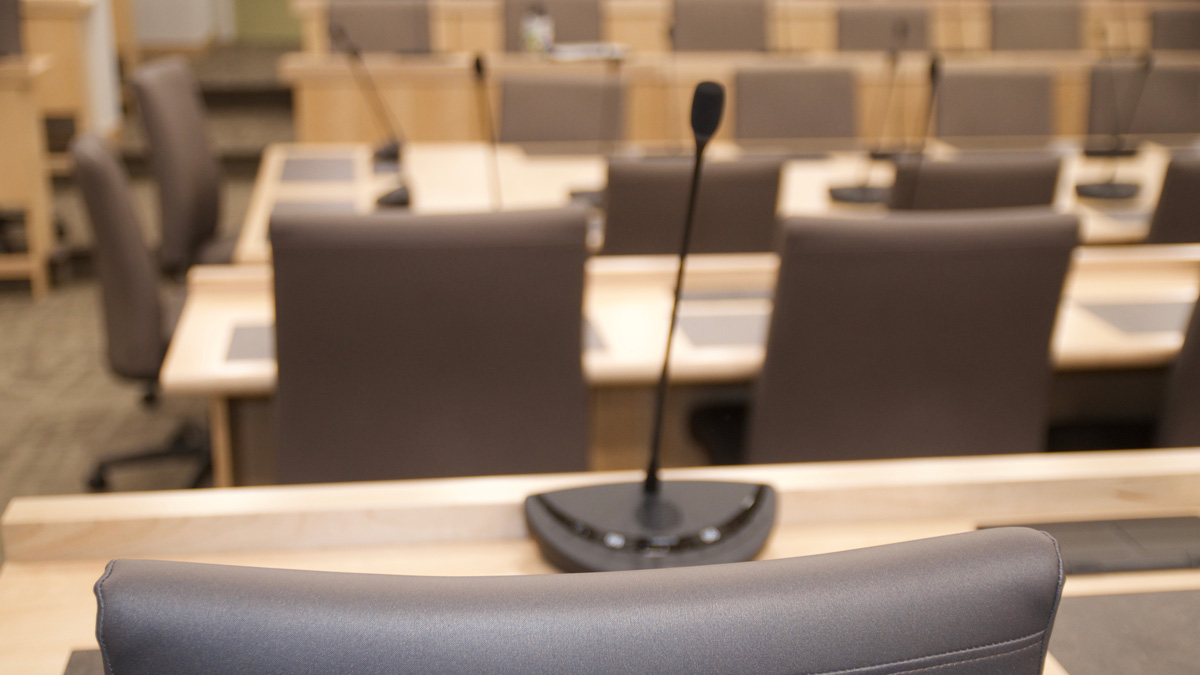 The Chief Returning Officer for the Students' Union at the University of Alberta has resigned after "unprofessional" treatment, concerns in his performance, and a "troubling" by-election.
The Students' Union hires an independent chief returning officer (CRO) to administer its general election and any by-elections for a one-year term through Students' Council. James Thibaudeau, a former education councillor, was hired by Students' Council in late April of 2019 to be the CRO. He resigned from his position on October 8.
One reason for Thibaudeau's resigned was because he received a full-time teaching position. In a statement to The Gateway, he said the new job would not give him the hours needed to dedicate to being CRO.
"I took the job [of CRO] when I was a substitute teacher, and I had the job flexibility to dedicate time to the CRO position," he said. "It was unlikely I would have received a full-time teaching position, but when one was offered I had to take it."
However, in his resignation letter to Council, Thibaudeau expressed several institutional concerns leading to his departure. Some of these included:
Not receiving enough training from Students' Union staff;
Receiving little to no transition or direction from the previous CRO;
Difficulties in dealing with the "understaffed" and "overworked" SU marketing department, and;
"Unprofessional" treatment by some councillors from Students' Council.
Additionally, he included four recommendations to improve the position and the work it is responsible for administering. These included:
"Urging" for more funds to be allocated to the Students' Union marketing department, as according to him it is "understaffed" and cannot handle the demands of the SU;
Increasing the pay for the CRO and deputy returning officer (DRO) positions;
Considering restructuring the position from a one-year term to a fixed position to prevent "less than satisfactory elections" and the loss of both knowledge and experience through yearly transitions, and;
Council reaching out to the CRO and DRO earlier in the year to check progress on by-elections.
In his statement to The Gateway, Thibaudeau said he hopes someone who has more time to dedicate to the position than he did will takeover. He also mentioned he would provide a "strong" transition to whoever was chosen to replace him.
Akanksha Bhatnagar, Students' Union president, said in an interview that the search for a new CRO has not begun. She added that it will start "in the near future."
Further, she said that the recommendations will be "considered."
CAC-2019-12-A-2

"Unprofessional" conduct by councillors contributed to resignation
Within Thibaudeau's resignation report, he mentioned many negative interactions he shared with some councillors from Students' Council.
In one instance, Thibaudeau said he ran into a councillor on September 26. He greeted them and was "confronted" with concerns he wasn't responding to emails fast enough.
"When I went to greet them, I was confronted with the quote 'Jimmy, answer your fucking emails. You need to be available to candidates, and councillors are getting pissed,'" Thibaudeau recounted in his report.
Additionally, he said that the incident was reported as it was "aggressive" and left him in an "uncomfortable position." He noted that this comment was out-of-line and "alarming" as the councillor in question sat on the Council Administration Committee, which directly oversees the CRO.
"The councillor has not apologized at the time of writing, and their unprofessional conduct has played a factor in my decision to resign," Thibaudeau wrote.
In a statement to The Gateway, Thibaudeau said there was not more to add to this interaction.
Bhatnagar said this event was "unfortunate" and that she did not have anything else to say with regards to this matter.
Former CRO admits by-election "failed"
After a by-election with five candidates elected to Students' Council and three to General Faculties Council in uncontested races, both the former CRO and Bhatnagar agreed more could be done.
In his report, Thibaudeau said he fully admits that he is personally responsible for some of the shortcomings of the by-election.
"I accept responsibility that the by-election has failed to meet both my own, the Council Administration Committees's, and Students' Council's expectations," he wrote.
He said that he broke bylaw by not hosting the candidates meeting on-time and that he did not have adequate time to dedicate to the position because of his new job. However, he said that his shortcomings were only symptoms of "a larger issue," hence his recommendations for change.
Bhatnagar noted that all positions were uncontested and that while vacancies were filled, the by-election was not up to par.
"The by-election was not run to the level we would have expected," she said. "We hoped for more leadership and engagement on the part of the CRO… I recognize the recommendations [Thibaudeau] raised. We will have to consider them."