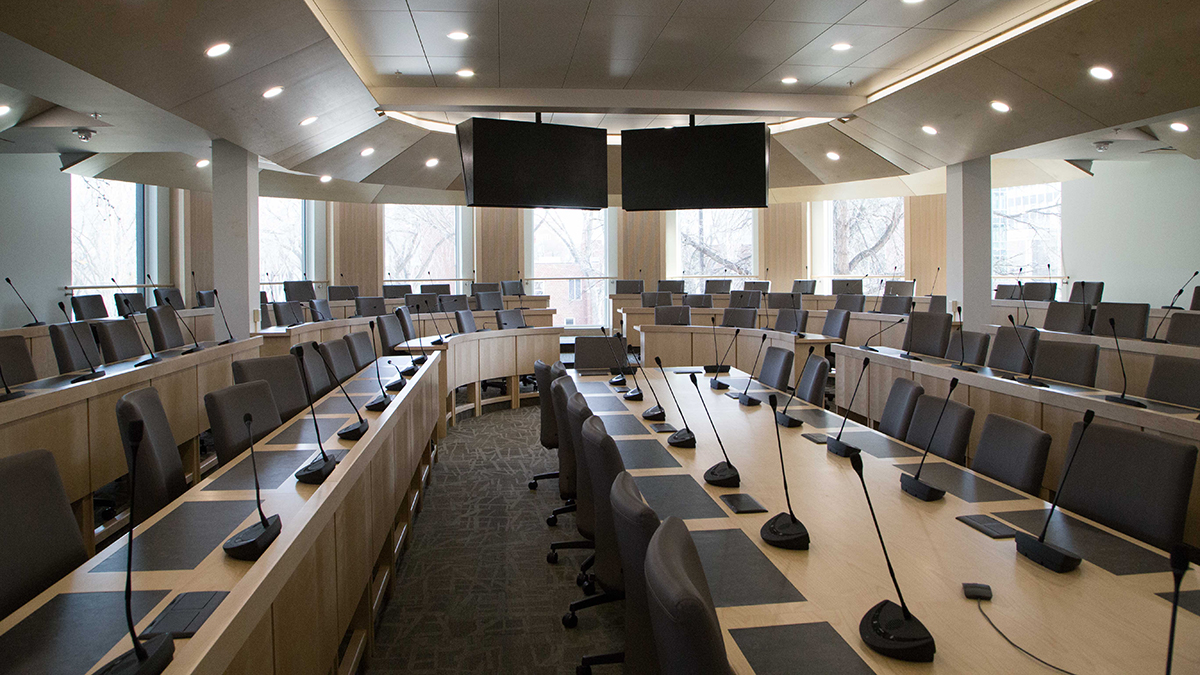 After an uncontested by-election, five new councillors were elected to Students' Council and three new General Faculties Council members.
The fall by-election, run by the Students' Union, fills vacancies in seats for both General Faculties Council (GFC), the highest academic decision-making body at the University of Alberta, and Students' Council, the body charged with oversight of the SU.
This year, the by-election ran from October 2 to October 3. All candidates who ran in the by-election were unopposed.
The candidates who were elected to Students' Council were officially sworn in on October 8.
Newly elected GFC representatives
The newly elected representatives for GFC include:
BUSINESS: Alana Krahn
ENGINEERING: Larry Zhong
KINESIOLOGY, SPORT & RECREATION: Olivia Harris
Students' Council receives five new councillors
With the new representatives, the number of vacancies on Students' Council decreased from 11 to seven.
The new elected representatives for Students' Council include:
ALES: Dave Konrad
ENGINEERING: Andrew Batycki
KINESIOLOGY, SPORT & RECREATION: Olivia Harris
NURSING: Anthony Nguyen
OPEN STUDIES: Charles Blondin