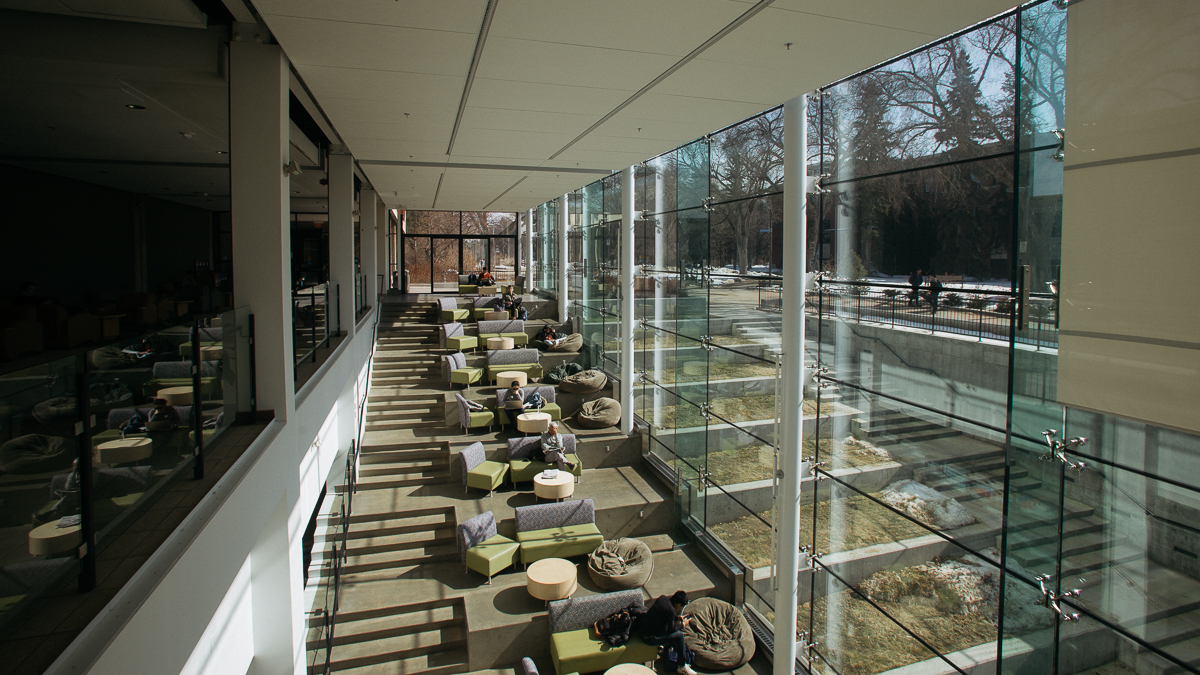 The University of Alberta Students' Union (SU) was able to balance their books for the first time since 2015-16, despite several businesses including RATT and Dewey's running deficits.

Outgoing vice-president (operations and finance) Emma Ripka said the budget was balanced two years before expected. According to the budget, the SU was able to balance over $13 million in expenditures. The 2019-20 budget passed Students' Council unanimously on April 9.

"[Balancing a budget] is a good sustainability practice," Ripka said. "It also shows responsibility and accountability to students or other stakeholders."

Some of the highlights of the budget include:
A profit of $242,156 at SUBPrint
A profit of $185,019 at The Daily Grind
A profit of $37,877 at SUBMart
A loss of $31,422 at Dewey's
A loss of $25,647 at RATT
Ripka said balancing the budget was based on providing long-term stability to the SU, including if student membership fees were to become voluntary. This year was projected to be a deficit due to investment into the Horowitz Events Centre, a catering and event company. The Students' Union lost over $189,000 with the venture.

"It was a bit of trimming things and making ends meet while exploring all options," Ripka said.
"This budget was very hard to make… It took quite a bit of time to hone it into a break-even budget."

The following are financial projections from the 2019-20 budget compared to their 2018-19 performance:
A profit of $321,325 at SUBPrint, an over $79,000 increase
A profit of $174,327 at The Daily Grind, a decrease in profit by about $11,000
A profit of $48,815 at SUBMart, a nearly $11,000 increase
A loss of $12,252 at Dewey's, an over $19,000 improvement
A loss of $8,052 at RATT, an over $17,000 improvement
Additionally, the hiring of an Indigenous initiatives specialist was budgeted in response to one of the Aboriginal Reconciliation and Relations Committee recommendations for the SU. According to Ripka, no salary figure is available for the student position at this time.

Revenue generation key to SU fiscal strategy
According to Ripka and SU general manager Marc Dumouchel, there is a "huge push" at the SU to move away from relying on student fees for revenue.

Ripka said the move to create more revenue potential for the SU is in response to students facing increasing tuition pressures.

"Tuition is increasing. The last thing we want is for our SU membership fees to rise and cause more pressure for students," she said.

Ripka said while the Horowitz Events Centre has been running a deficit, it has been doing "well" and that customers have been "happy" with the services it provides, especially the commercial catering kitchen. She added that even with the construction of the new kitchen taking longer than expected, it has made "strong progress."

"We improved this service greatly," Ripka said. "The improvement in the quality of food from the catering kitchen has allowed us to receive new clients."

Dumouchel added that the catering kitchen is a "smart investment" for the SU in the long-term.

"This will be a new revenue driver for us in the future," he said. "It'll help the SU to provide the same services and businesses no matter what will happen down the line."
Correction: A previous version of this article stated that the University of Alberta Students' Union ran seven years of deficits. The Students' Union actually ran four years of deficits, starting from 2015-16. The Gateway regrets this error.