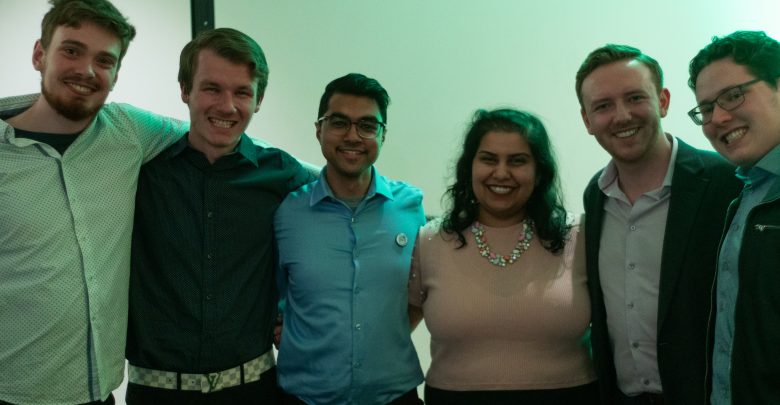 President
Current vice-president (academic) Akanksha Bhatnagar will become the next president of the University of Alberta Students' Union, taking 54 per cent of the first-place votes in the first round.

Candidate Andre Bourgeois, sixth-year sociology student and current vice-president (student life), received 40 per cent of the vote, or 2754 votes. 3727 votes were cast for Bhatnagar.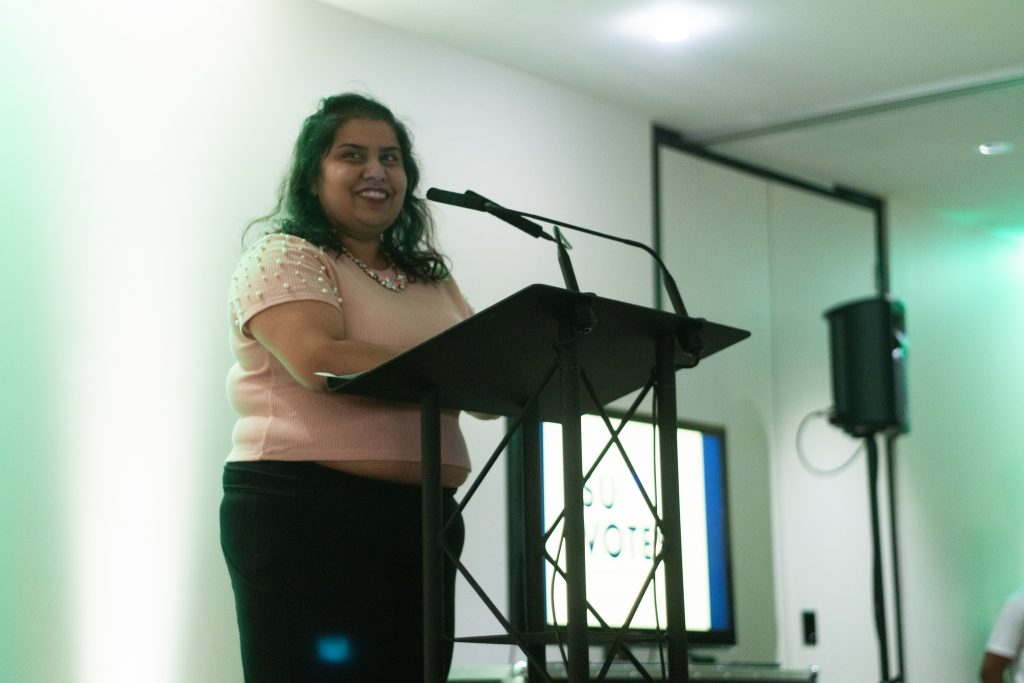 Bhatnagar, a fourth-year political science and sociology student, said she is "incredibly excited" to be the next Students' Union president.

She added the entire campaign was a "huge learning process." She said the success came as a result of her team's work.

"It really was not just me," she said. "We had a really great team, and I purposefully say we. We did it together."

When asked about the campaign trail, she said it was a "really difficult" experience that was rewarding in the end.

"It is really tough," Bhatnagar said. "If you fight for what you really love… people will believe in you."

Bourgeois said he was "happy" to have run. He added it was one of the highlights for his time at the university.

"Akanksha ran one hell of a campaign," he said. "She is going to make one hell of a president."

He said he is looking forward to graduating at the end of the semester.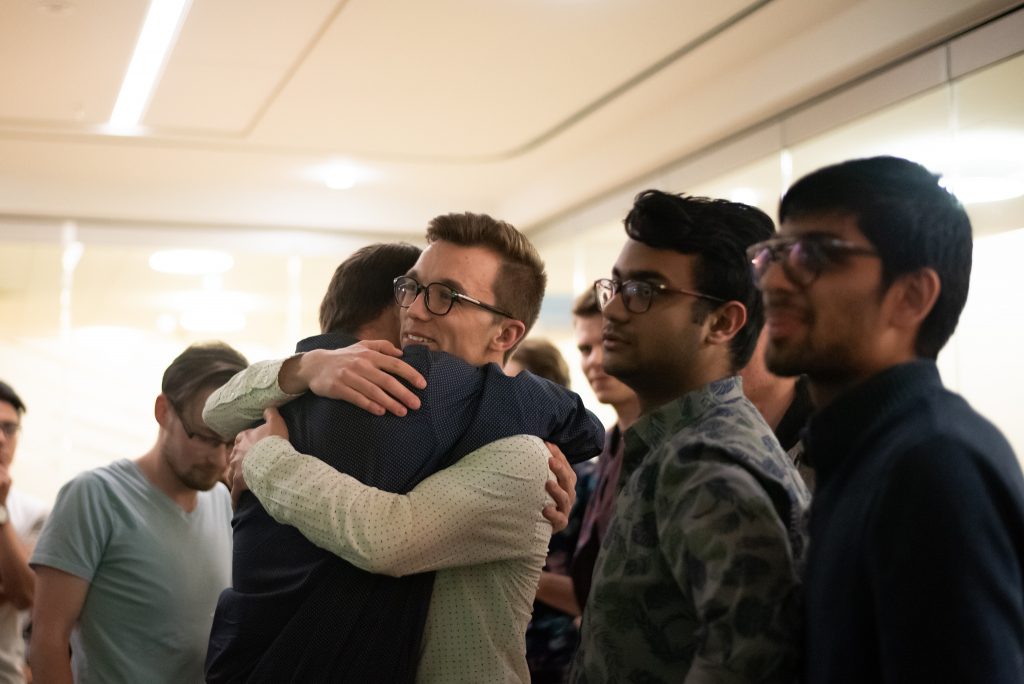 "I am looking forward to finishing my term as vice-president (student life) and then going out and trying to get a job," Bourgeois said.

Bhatnagar said she is looking forward to finishing her term as vice-president (academic) and then transitioning in the new team of executives.

"All of the incoming vice-presidents are amazing people and I look forward to working with them," she said. "I hope that I can be an inspiration to everyone on campus that they can run."
— Adam Lachacz
Vice-president (external)
With 62 per cent of the vote in the first round, Adam Brown was re-elected as Students' Union vice-president (exernal).

Brown, the incumbent, was re-elected with 62 per cent of the 6,491 votes cast in the first round, while his opponent, arts councillor Robert Bilak, received 28 per cent of the vote.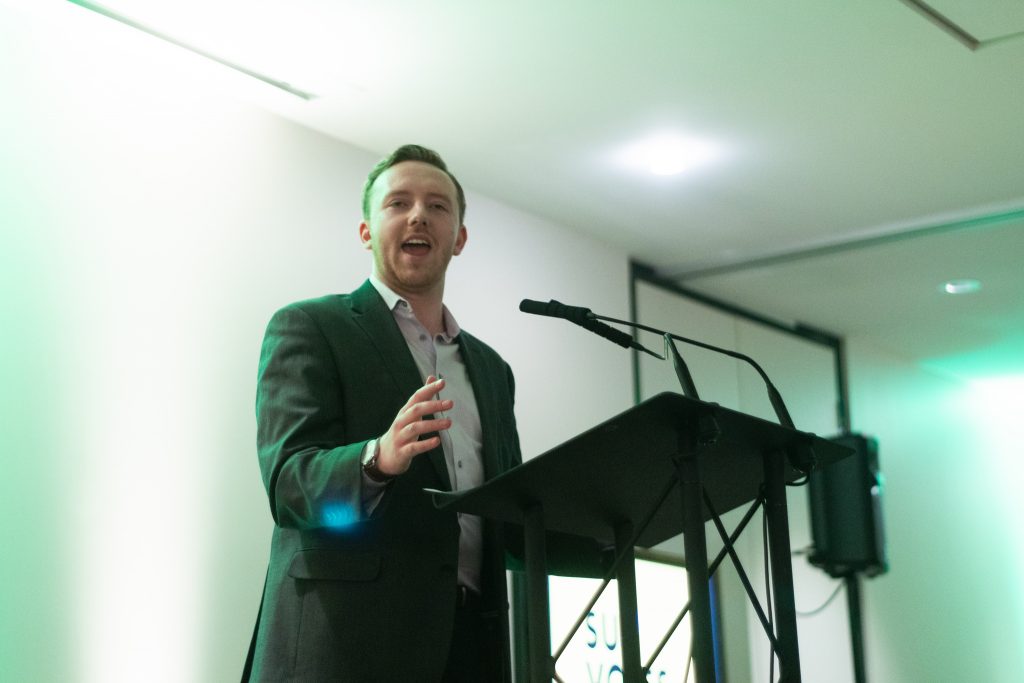 In his speech after the announcement, Brown said he was glad to know the results, and congratulated Bilak for being "one hell of a candidate." He also thanked his campaign team.

"I'm so excited to work with this team next year. Again, thank you to everyone who voted," he said.

In a phone interview, Bilak said he was sad he didn't get the victory, but that "it's not the end of the world," saying he had a paper to start writing.

"I had a lot of fun, I'm glad there are people who responded well to the ideas I said, […] and I hope that students are well served in the coming year," Bilak said.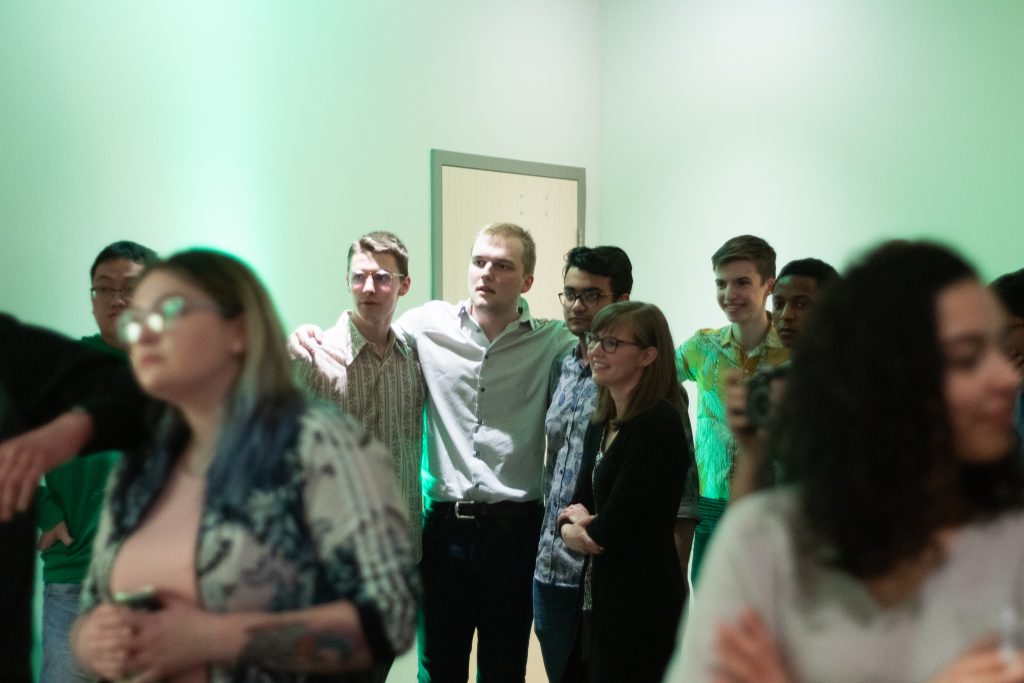 Bilak said his time with the Students' Union is over now, and he plans to transition out of his roles in Students' Council, as well as his roles as vice-president (academic) of OASIS and vice-president (finance) of the Political Science Undergraduate Association. He said he will see what comes from there.
Brown said Bilak "gave him a run for his money."

"I'm really happy that I get to come back and continue the work that we've been doing this year, and just do more of it," he said. "This year was a great year, and we have such an incredible team for the next year."

— Kate Turner
Vice-president (student life)
Jared Larsen won the position of vice-president (student life) with 52 per cent of the first place votes in the second round, with Shuaa Rizvi coming in second and Rory Storm in third.

"I'd like to thank every person on my campaign team. Without each and every one of you, this wouldn't have happened," Larsen said in his victory speech. "I am very excited for next year and for this all to get kicked off in the beginning of May."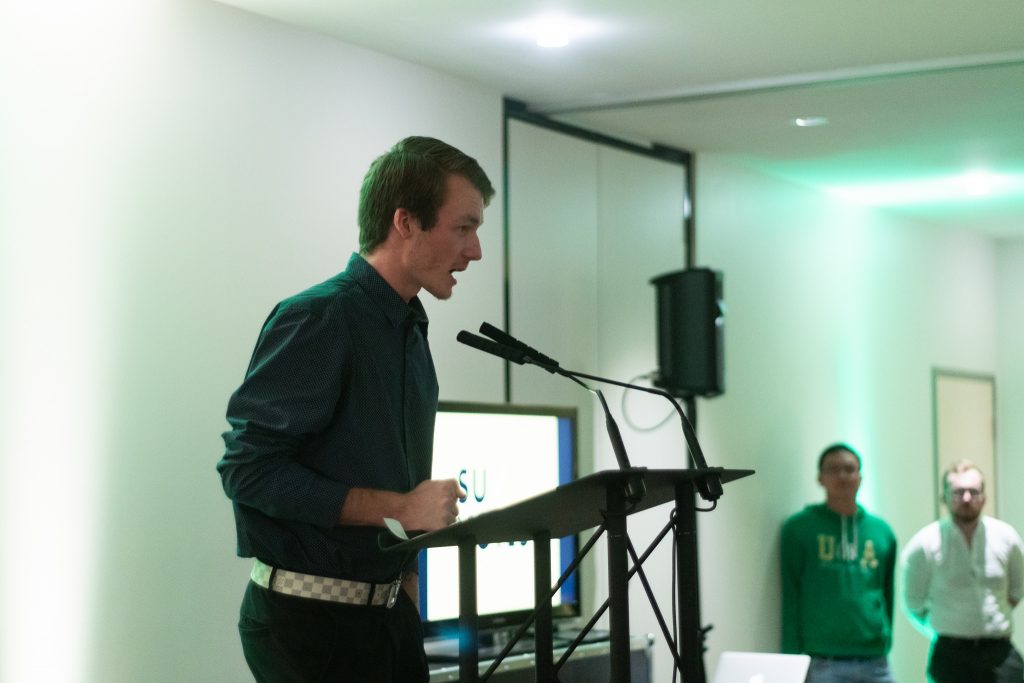 Afterwards, Larsen said he felt "happy" with how the campaign went. He added that once in office, he will start working on residence policies and making sure the U of A addresses sexual violence.

Rizvi, who was in Boston when the results were announced, said she enjoyed the campaign and was happy with her performance. Rizvi also said she will not be running for a position in the Students' Union again since she plans on graduating this year.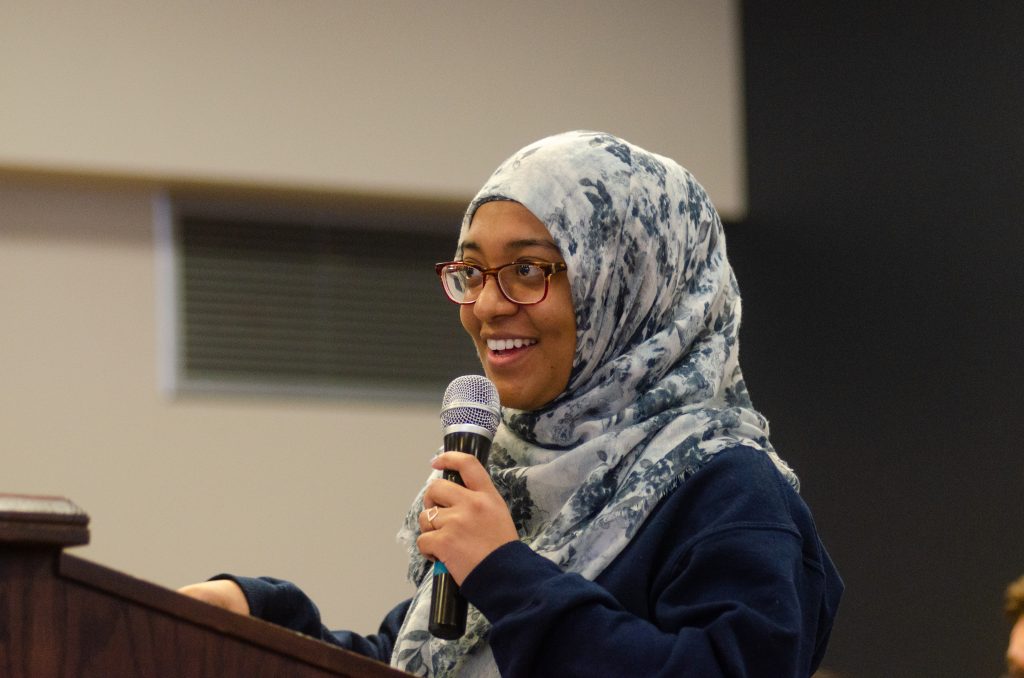 "I had a really fun time just talking to a bunch of different people. I just had a big smile on my face every time I went up," Rizvi said. "I wish the best of luck to the team next year and I hope they can really show a change."

Storm said he felt "fine" about the campaign and that Larsen deserved to win because he was passionate and informed. He added that he plans on finishing his degree and will not run in any future SU elections. Storm emphasized the importance of collaboration and getting more students involved with student government.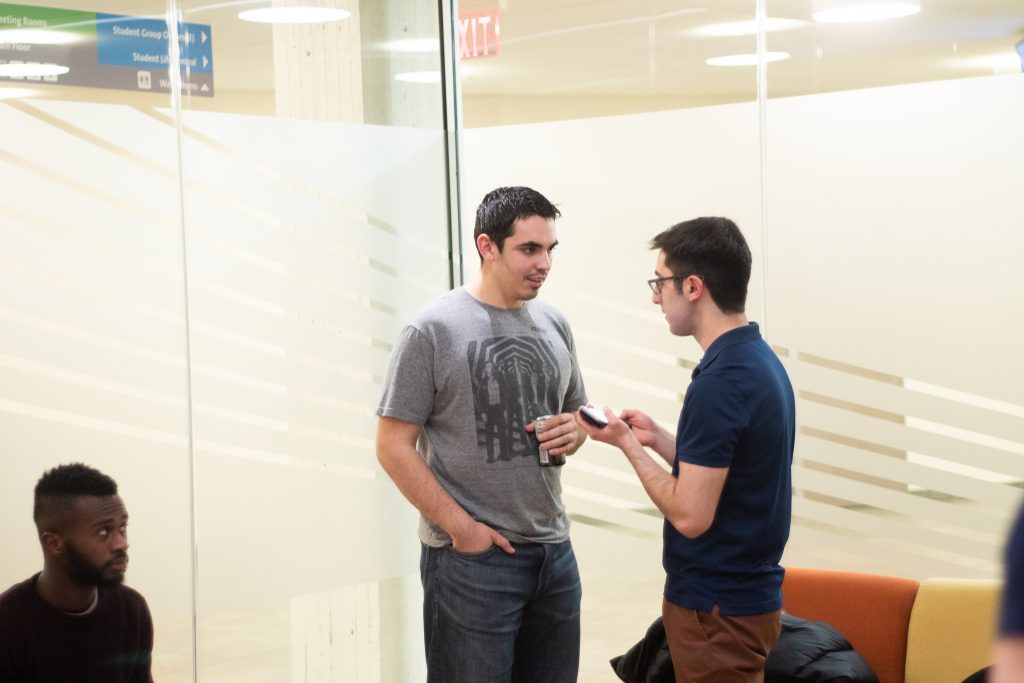 "I know I said it a hundred times and I'll keep saying it again. Come together as a community," Storm said. "Community prevents mental health issues, community coming together for protest is how you get a university to change its mind."
— Faramarz Jabbari-zadeh
Vice-president (academic)
With 5,537 votes, or 86 percent of the vote, Joel Agarwal won the position of vice-president (academic).

In his acceptance speech, Agarwal, who ran uncontested, thanked those who helped in his campaign.
"I'd like to thank my mom and God," he said. "I'm so excited to be here, it's such a pleasure," he said. "It's definitely the work of so many hardworking people… that believed in me."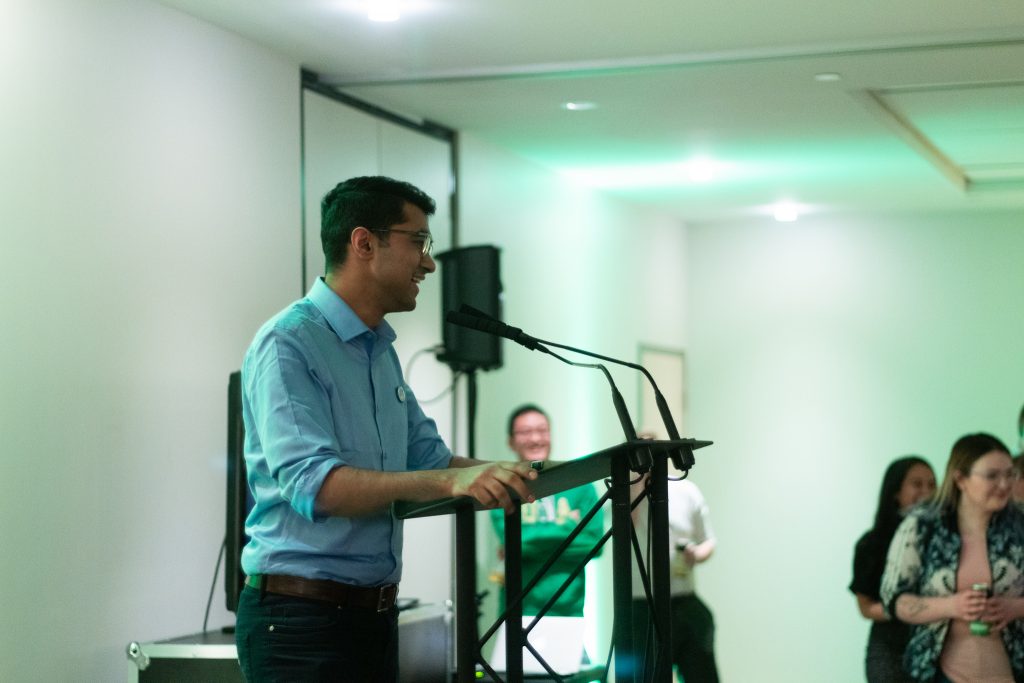 Agarwal acknowledged even though he ran uncontested there was a lot of work put into campaigning.

After his speech, Agarwal said he looks forward to transitioning into his new role.

"I think the transition is going to be a big thing, there's a lot to learn for the role of VP academic," he said. "But day one, I'm just excited to start serving students the way I have campaigned on, for the promises I said and I'm excited about that."
— Haley Dang
Vice-president (operations and finance)
After one round of voting, uncontested candidate Luke Statt will serve as vice-president (operations and finance) with 5,169 votes, or 83 per cent of the vote.

"I'm not the type of person who normally gets nervous, but I was nervous tonight," Statt said in his victory speech.

Now that he's won, Statt plans to be busy his first months in office.

"By the end of summer I want three things done off the bat," Statt said. "I want the website for the SU fixed. I want the student advisory committees mandate set up and ready to go so that students can engage and we can market that. And I want Campus Saint-Jean's cafeteria ready for the end of the summer."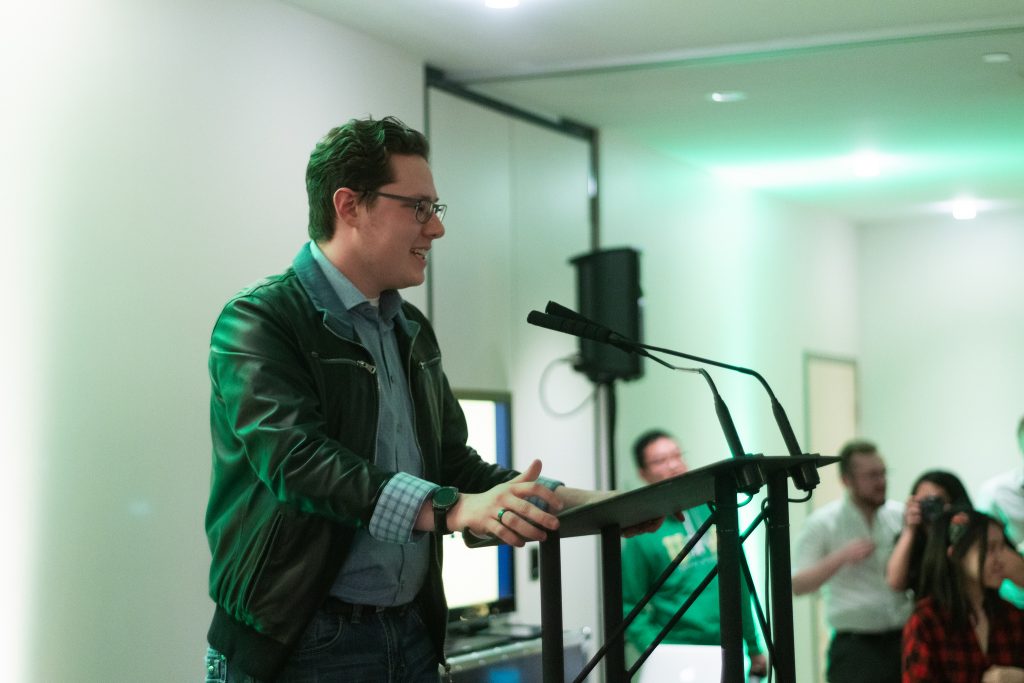 A major element of his campaign, Statt hopes the student advisory committees will serve to allow students to bring their ideas and concerns regarding SU operations to the table. According to Statt, the topics brought up in the committees will serve to guide his priorities.

In his victory speech, Statt also thanked those who have given his criticism during the past week,

"It's been really helpful and it's going to definitely inform me moving forward," he said.
— Olivia DeBourcier
Board of Governors Representative
With 83 per cent of 6,221 votes, uncontested candidate Rowan Ley was elected as Board of Governors Representative.

Ley said he was happy to see his message resonate with students despite being the only candidate.

"83 per cent is good because it shows that my message didn't make people actively unhappy or angry," Ley said.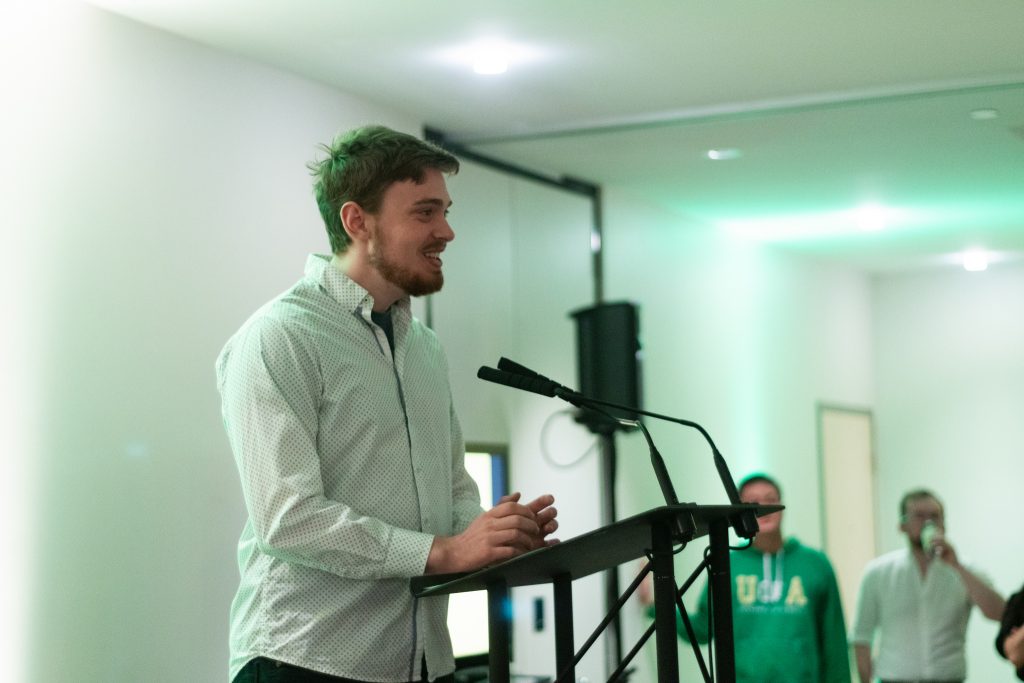 Ley plans on attending the next board meeting alongside current Board of Governors Representative Levi Flaman and current Students' Union president Reed Larsen. He added that he plans to start focusing on developing strong relationship with fellow board members.

"I'm going to sit down with the people I need to have a good relationship with [such as] chair of the board Michael Phair and heads of residence associations," Ley said. "I'm looking forward to getting my hands dirty."
— Khadra Ahmed
Aboriginal Student Council Referendum
The Aboriginal Student Council (ASC) Dedicated Fee Unit referendum passed with 58 per cent of the vote.
The referendum sought to establish a new, opt-outable $1.00 per term fee for full-time students. Part-time students will be charged $0.50 and Augustana students will be exempted. The funding will go towards cultural supports and events, educational opportunities, new awards, child care supports, and improving ASC's operations
A total of 7,166 votes were cast, with 4,187 students voting yes and 2,558 students voting no. Additionally, there were 421 spoiled ballots.
In her speech, ASC president Katherine Belcourt thanked "Yes" side campaign manager Nathan Sunday and the other people on the team.
"I'm so happy for everything that this DFU is going to do, and all the people that we're going to help, and all the things that we can accomplish with this," she said. "I'm so proud to be a part of ASC."
"We're all a team," Sunday said. "I can't wait to move forward."
Moving ahead, Sunday said the next step is to make some changes to the ASC constitution to incorporate the new fee. Sunday added that they'll be meeting with their partner organizations on how to proceed
"Summer is definitely when we are going to develop how are we going to expand in those ways," she said.
Sunday also thanked those who voted and mentioned that those who voted no to the referendum can still opt out of the fee.
— Nathan Fung
Student Legal Services and CJSR plebiscites
Both the Student Legal Services and CJSR First Alberta Campus Radio Association Fund plebiscites passed.

The CJSR-FM 88.5 First Alberta Campus Radio Association Fund plebiscite asked whether students would continue to support a fee of $2.18 per Fall or Winter term for full-time students, and $0.78 per term for part-time students. With 48 per cent of the vote in favour and 45 per cent against, the plebiscite passed.

"We saw a lot of support when we were tabling, and a lot of the people we spoke to were very enthusiastic," said Kesia Dias, fifth-year biological science student and "Yes" side manager. "We had quite a few struggles as well, just with administrative things that really took a toll on us."

"The logo thing was annoying," said Amanda Rooney, a fourth-year environmental studies student and volunteer with CJSR, referencing a ruling by the Chief Returning Officer (CRO) stating that they could not use their logo on campaign materials.

The Student Legal Services plebiscite asked whether students were in support of continuing to pay a $0.75 fee per term to provide free legal assistance to low-income individuals, including undergraduate students, in Edmonton. It passed with 77 per cent of the vote in favour. Sarah McFadyen, manager for the plebiscite's "Yes" side was not present at the results.
— Mindy Quang
CRO happy with 24 per cent turnout
This year's voter turnout reached 24 per cent. In comparison, turnout in 2018 reached 24.9 per cent, turnout in 2017 reached 29.6 per cent, and turnout in 2016 reached 21.7 per cent.
CRO Ilyas Gora said he was "very pleased" with how the election went, and that he was expecting turnout to be lower due to the number of uncontested races this year. He added that his office had hoped to reach 2018's turnout levels.

"I think it bodes well and hopefully, come council elections, we have more engagement," he said
— Nathan Fung