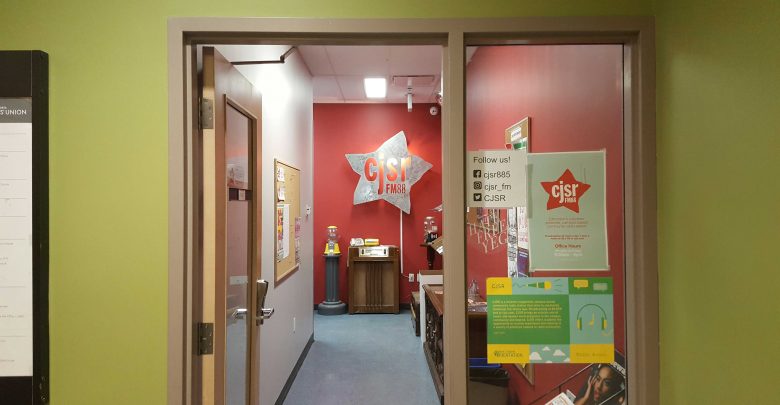 Despite an appeal to the Students' Union's judiciary, the decision to prevent CJSR and the other plebiscites and referendums from using their official student group logo in their campaign will not be reversed.
In a ruling released on March 4, the Discipline, Interpretation, and Enforcement (DIE) Board found that Ilyas Gora, the Chief Returning Officer (CRO), acted in a reasonable manner when he and his staff told all three plebiscites and referendum campaigns, including the CJSR campaign, that they were not allowed to use their organization's logos in their material.

CJSR is the campus-based radio station, and a "Yes" side campaign aims to renew their Dedicated Fee Unit (DFU) of $2.18 per term. In a hearing on February 27, "Yes" side campaign manager Kesia Dias said Gora's decision was "unfair" and hoped to reverse it by appealing to the DIE board.

"The logo is the main identifier for students on campus, and this plebiscite is essentially asking students if they want to keep paying for this service," Dias said. "We feel that this ruling is unfair to DFUs and student groups.

However, after examining Students' Union Bylaw 2200, which dictates how Students' Union elections are run, the DIE Board found that Gora "acted in a reasonable manner in the disallowing the use of official student group logos on campaign material."

"Given its composition, the Elections Office and the CRO undoubtedly have more expertise than the DIE Board about how Students' Union elections are to function and what the scope of campaign materials is within complex advertisement requirements," the ruling said.

Bylaw 2200 states that campaign material must be approved by the CRO and their staff, and that the CRO can evaluate the material based on its cost and its content.

While CJSR will not be allowed to use their logo in their "Yes" side campaign material, the DIE Board's ruling did suggest that Students' Council may have been neglectful when they revised bylaw 2200 in 2016. They stated that council may have forgotten to remove the part of the bylaw that allows election staff to approve campaign materials on the basis of content, and that council should revisit the bylaw in the near future.

"Our decision would have been markedly different to significant consequence in future elections without immediate bylaw amendment," the ruling said.