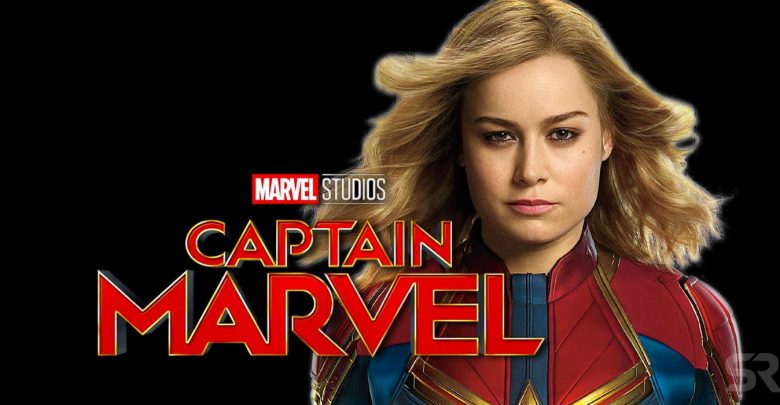 Set in the 1990s. Made in the 2010s. Feels like it's from the 2000s
I'd be overjoyed if I made one decent movie. The Marvel Cinematic Universe has made 21 movies so far, and I've somehow found all of them at least passable.
Their latest, Captain Marvel, is neither my most favourite nor my least favourite. Set in the 1990s, it follows Vers (Brie Larson), a superpowered woman suffering from amnesia, and who's living in space with the noble Kree empire. The Kree are at war with the shape-shifting Skrulls, and Vers might just be the key to ending this war for good.
It's a fairly good movie with some interesting characters and a pretty original plot, but it also feels like it came out at the wrong time. First, it's an origin story squished in between two epic Avengers movies (Infinity War and Endgame), which is just an awkward place for any film to be. Second, while Captain Marvel is somewhat related to those movies, it's not related enough to feel like a proper intermission between them. In contrast, last year's Ant-man and the Wasp (which was also released between Avengers films) was clearly separate from both Infinity War and Endgame, acting more like a fun self-contained romp than a piece of exposition serving to introduce a vital new character.
This is not to say that Captain Marvel is a bad movie, but rather that it doesn't feel right for it to come out now. I don't want to become the guy who always says that films aren't of their time, but in this case, it just seems appropriate. Captain Marvel feels like it belongs more in the phase 1 of the MCU, along with Iron Man, Thor and Captain America. Heck, story-wise it would make a lot of sense for it to come right after Captain America. If I'd seen this exact same movie eight or nine years ago, I'm pretty sure I would have loved it a whole lot more.
As the titular character, Brie Larson is a great heroine. She's got a bunch a good qualities from the start, and she's also got a strong character arc where she learns skills and gains experience throughout the film, making her become even better. I love her dry sense of humour, especially in her interactions with Nick Fury (Samuel L. Jackson) who for some reason just likes to go by "Fury" here. Not sure why, but you do you, man.
These two would be my favourite parts of the film if it were not for a little orange guy named Goose. I mean, it's equally cool that Mar-Vel (Annette Benning) was reimagined as a woman and all, but I'm actually here for Captain Marvel's almighty cat. If Goose dies in Endgame, or worse, if he's not even in it, then I will riot.
With Captain Marvel now out, we've truly entered the MCU's Endgame, where all bets are off for what comes next. All I know is that it's great to have another heroine be a part of this bombastic grand finale, even if she's a bit late to the party.