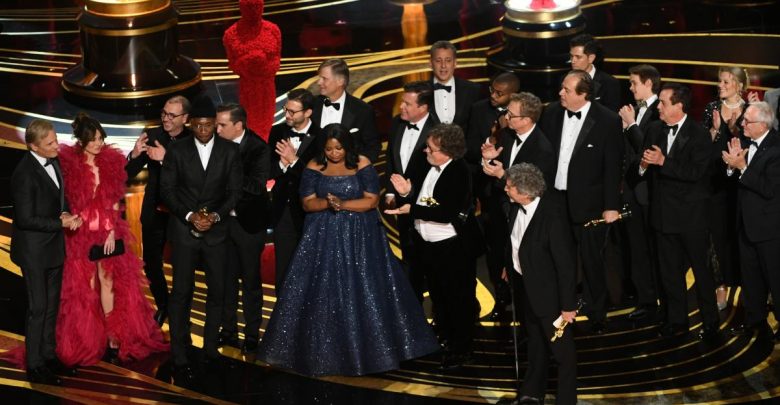 The results of the 2019 Oscars prove that the Academy of Motion Picture Arts and Sciences is as out of touch with cinema and society as ever. While there was some diversity among the winners, many of the notable winners were neither diverse nor original. Case in point: Green Book leaving the night with the prestigious Best Picture title.
Based on a true story, Green Book follows Tony Vallelonga (Viggo Mortensen), a lower-class Italian-American bouncer, and Don Shirley (Mahershala Ali), an upper-class African-American pianist with multiple doctorates: two men who start at odds but eventually become friends. Shirley hires Vallelonga to drive and protect him on a musical tour in the Deep South.
While it's certainly a touching story, the film largely overlooks the power dynamics between the two men. Furthermore, the choice to frame the story from Vallelonga's perspective emphasises his arc of moral change, while leaving Shirley with very little depth of character.

This wouldn't be such a big deal if we were still in 1967. That year, three big releases concerned with race relations were released: Guess Who's Coming to Dinner, In the Heat of the Night, and To Sir, With Love. In addition to all featuring Sidney Poitier, these films tackled how Americans in the 1960s could move past segregation and the repercussions of slavery. These were timely films that addressed important issues in their cultural moment. While Green Book is set in the '60s, that's no excuse for it to feel like it was made in the '60s.
2018 was the year in which If Beale Street Could Talk, Black Panther, Sorry to Bother You and BlacKkKlansman came out. These works all speak volumes about issues surrounding race relations in America, and they all do so in new and original ways. I'd even argue they have different stances on some of the same issues they address, but all infuse the same level of passion, commitment, and knowledge into their social commentary.
Meanwhile, Green Book is a shallow, feel-good message movie made by middle-aged white men. As Letterboxd user Josh Spiegel puts it in his review, it's "the story of how that racist guy who says 'I'm not racist, I have a black friend' met his black friend."
It's not that Green Book is an objectively bad movie, but rather, it's out of place in the context of current-day cinematic and cultural discourse. It's definitely not on the same level of social disconnect as Crash, and while I personally wasn't rooting for Mahershala Ali to win Best Actor in a Supporting Role (I stan Richard E. Grant), I do respect his win since I think he was one of the best parts of Green Book. The scene where he opens up about his struggles with his identity was one the few genuinely novel moments of social commentary in the film.
Spike Lee's Blackkklansman notably lost to Green Book last Sunday. But already in 1989, when Driving Miss Daisy (a film that is narratively and morally similar to Green Book) got picked for Best Picture, the Academy was visibly still living in the '60s. It was the same year in which Lee released the bombastic Do the Right Thing: a theatrical, in-your-face commentary on race relations that wasn't even nominated for Best Picture. Likewise, Boots Riley's Sorry to Bother You, another bold and subversive black comedy about race relations, was snubbed for a Best Picture nomination this year, showing the Academy's refusal to change.
It goes to show that when it comes to social issues, the Academy is still stuck in the past — and that poor Spike seems to have no luck ever winning against films about people of different ethnicities driving in cars together.