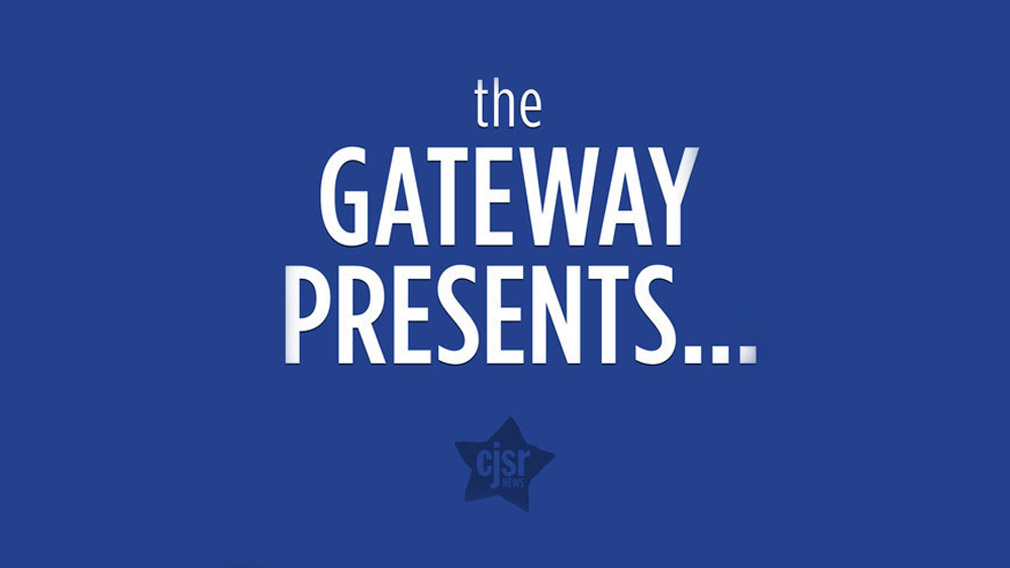 Podcast: Play in new window | Download
Subscribe: Apple Podcasts | Android | RSS
Originally aired on the October 5, 2018 edition of "The Gateway Presents" on CJSR FM 88.5 Edmonton. Hosted by our editors and featuring a wide variety of subjects, The Gateway Presents covers timely news-, opinion-, and arts and culture-related topics pertinent to students and to campus every two weeks. Listen live every second Friday at 5:00 p.m. here!
---
Hello and thanks for reading and listening! This is our entire show, from start to end, with every segment — news, opinion, and arts and culture, as well as all the neat-o transitions and narration linking everything together — preserved here for all eternity. In case you weren't able to catch us live on CJSR, you can relive the magic by lending us your ears for an hour while listening to the radio segment below!
This particular episode features a spotlight on a new University of Alberta project exploring the resilience of Indigenous women and youth, a debate about allowing controversial speakers on campus, and .
In news, a new U of A project is searching to find the true meaning of resilience for Indigenous women and youth.
The Indigenous Women and Youth Resilience Project aims to find exactly what resilience looks like to Indigenous and underrepresented communities, including women, youth, transgender, and two-spirited peoples. Tracy Bear, director of the project and assistant professor cross-appointed within the faculty of native studies and the department of women's and gender studies at the U of A, looks to achieve this through research and the collection of individual stories.
"The media often does not cover Indigenous women in a fair, equitable way," Bear said. "To me, that meant looking at Indigenous women's resilience and resistance. I see Indigenous women displaying incredible amounts of courage and I just wanted to highlight that."
Bear has opened an online survey to help gather Indigenous stories of resilience from those who may fear speaking up. These stories will be used to help document the effects of missing and murdered Indigenous women and girls have on communities and to showcase how resiliency has no one size fits all definition.
"We hear stories of oldest siblings taking care of siblings because their parents are unable to care for them," Bear said. "To me, that is an act of courage. To do that every day is being resilient."
---
Meanwhile in a previous opinion segment, our Opinion Editor, Andrew McWhinney, spoke with three students about whether controversial speakers should be banned from speaking on campuses. Throughout the conversation, we touched on issues such as the definition of "controversial," whether controversy is inherently good or bad, dialectical discussion in academia, and the ethics of free speech.
A later part of their conversation took up U of T professor Jordan Peterson as an example of a controversial speaker. Peterson, who first became famous in his protest of a piece of gender rights legislation, Bill C-16, has captured the world by storm. His book, 12 Rules for Life, is a bestseller, and he speaks at sold-out shows internationally.
Peterson is also known for sparking controversy beyond speaking out against Bill C-16. He's spoken in favor of enforced monogamy in the context of an incel terrorist attack and has spoken out against what he sees as an infiltration by "postmodern neo-marxist" professors of the departments of various universities, who brainwash students with "social justice warrior" ideology.
Would our debaters allow Peterson to speak on the U of A campus? Pia Co, Dane Belliveau, and Atharv Vohra discuss this quandary. Take a listen to hear their deliberations.
---
In Arts & Culture, our editor Jonah Dunch interviews Alex Donovan, an MFA Directing candidate at the U of A. Donovan's graduate thesis project is Vern Thiessen's Lenin's Embalmers, which will open the Studio Theatre season in the Timms Centre for the Arts.
Hailing from New Brunswick, Donovan started acting in plays in high school, and pursued a minor in Theatre during his BA majoring in History. Alex acted, wrote, and directed for several festivals over the course of his undergraduate degree, and for his final-year thesis project, he directed Colleen Murphy's The December Man. With undergrad behind him, Donovan had been bit by the theatre bug, and he promptly applied for the U of A's directing program after graduating. Having been accepted into the program, Donovan spent two years in classes, seminars, and workshops to expand his knowledge and understanding of the discipline of drama and hone his craft as a director. Now in his final year, Donovan's production of Lenin's Embalmers(which stars playwright Thiessen as the titular character) will represent the culmination of his graduate training. What's next for Donovan? Well, more training! Donovan will be assistant directing either or both of The Candidate and/or The Party at The Citadel Theatre this season, and next summer, he plans to study with legendary acting teacher Tadashi Suzuki in Japan.
In a wide-ranging interview, Donovan discusses the actor's craft, the director's craft, and perhaps most importantly, the embalmer's craft.