Institutional
News
Students' Union
Alberta Party establishes policies for post-secondary education
Policies on post-secondary education include limiting increases to international student tuition to inflation and funding for mental health supports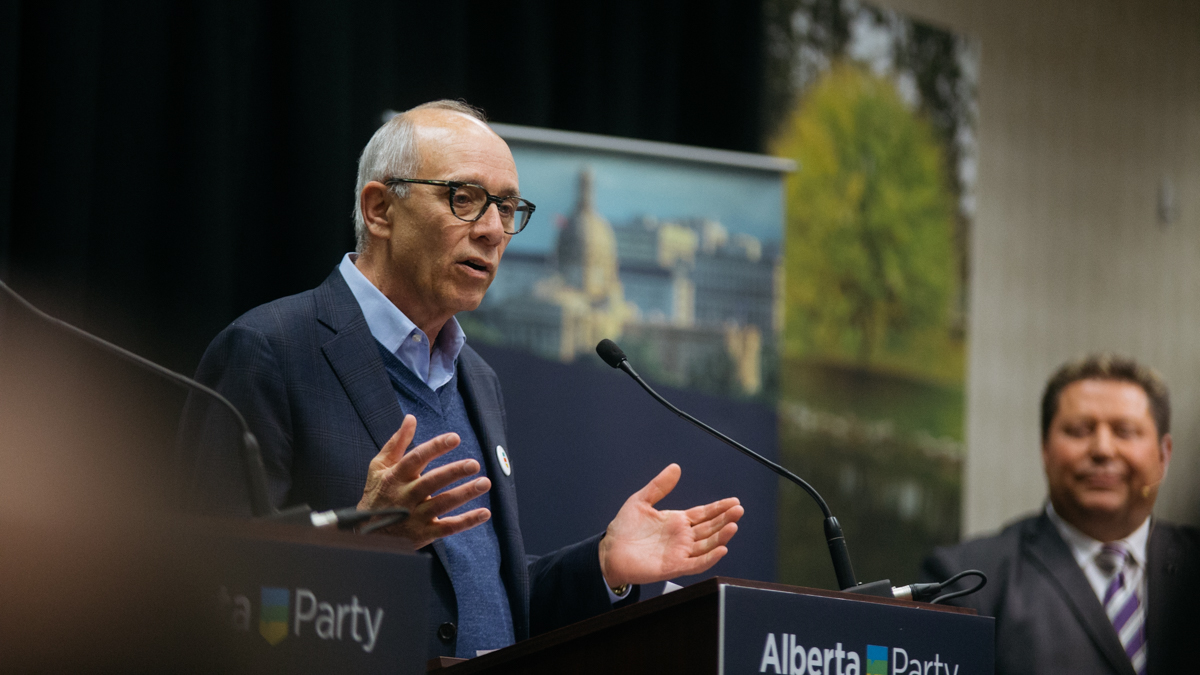 At their policy convention, the Alberta Party passed resolutions related to post-secondary education, including providing stable operational funding to universities and implementing a tuition cap for both international and domestic students.
The Alberta Party policy convention took place from October 19 to 21 at the Shaw Conference Centre. The goal of the conference was to determine internal Alberta Party policy. Resolutions related to post-secondary education that were passed at the convention include:
Ensure stable and predictable operational funding to post-secondary institutions 

on a multi-year basis.

Legislate a cap to limit tuition increases for both domestic and international students to Alberta's consumer price index (CPI).

Advocate that the Government of Canada increase the income threshold for recent graduates to begin repaying their student loans.

Commit to providing ongoing funding for student mental health supports.
Alberta Party leader Stephen Mandel said this policy framework demonstrates that his party "understands the needs of students."
"We have to fundamentally reassess what has been done for students and look to their concerns more moving forward," he said.
Mandel cited the growing deferred maintenance bill at the University of Alberta, which is nearing one billion dollars, as a reason why stable and predictable operational funding is necessary for long-term planning. Deferred maintenance is used to describe components of the university's infrastructure which were scheduled to be repaired within a particular time but weren't, potentially resulting in more expensive repairs in the future.
"It is essential that we look at campuses and their condition because it is something that is really horrific," Mandel said.
SU and NDP respond to proposed policies
Students' Union vice-president (external) Adam Brown said he was pleased overall with the Alberta Party policies and that it was written closely to what the Council of Alberta University Students (CAUS) has been advocating for.
"It is very good to see that the advocacy that has been put in is really paying off," he said. "It seems like the Alberta Party is being generally friendly to students."
Brown said that as the Alberta Party's policy is developed, he hopes the mental health funding portion becomes more detailed. According to Brown, some conversations with the Alberta Party have mentioned decentralizing mental health supports from campus and instead redirecting mental health supports to hospitals or other centres. He hopes the Alberta Party develops more supports on campus so that they can be accessible to all students, including those who live in residence.
Mandel said mental health among post-secondary students is a "growing concern."
"Why have universities if you have students who cannot attend them due to mental health concerns?" Mandel said. "We want to work to ensure all students receive the best care possible throughout their degrees where the support can be offered best."
The Alberta Party policies were passed shortly before the NDP government introduced its new tuition framework on October 30. The newly proposed Bill 19 caps domestic students tuition to CPI and gives international students an upfront tuition guarantee so that they'll know the maximum their tuition will cost. Unlike the Alberta Party policy, it will not cap international student tuition.
Minister of Advanced Education Marlin Schmidt said in a statement he believes that the track record of the NDP government shows their interest in post-secondary. He added that Bill 19 offers university students the predictability surrounding tuition they had been asking for from government.
"Our government has consistently shown that we are fighting for students, faculty, staff and our entire post-secondary system," he said. "I look forward to comparing notes and records in the future [with other parties]."