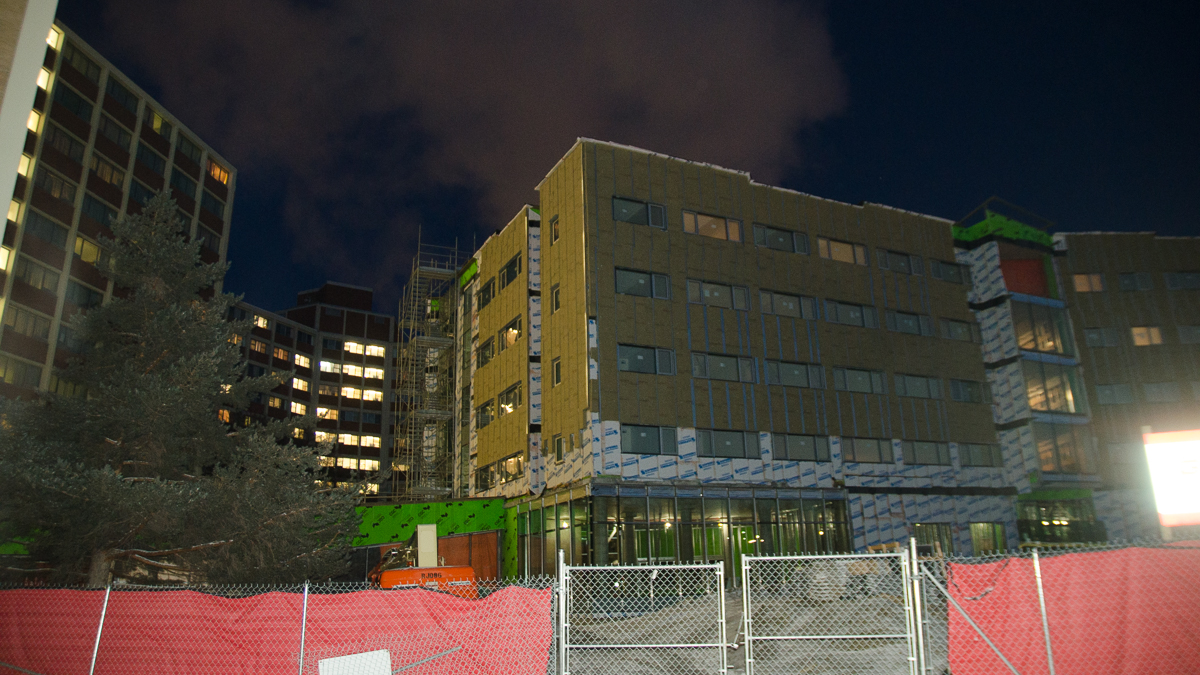 First-year students will be able to move into the latest addition to Lister Centre this September, a new tower which can house 400 students and includes genderless washrooms and a multipurpose room.
The tower, which began construction in October 2016, was made to accommodate more first-year students on campus, according to policies established by former University of Alberta president, Indira V. Samarasekera, and the current president, David  Turpin.
The new five-story tower features a community kitchen, a large multipurpose room, and small study rooms. The community kitchen and the multipurpose room can be used for certain programs, with the latter possibly being used for social, educational, or light physical programs. Compared to its taller neighbours, the tower has a larger floor plan, and each floor has a communal genderless washroom and two kitchenettes, which is comprised of a fridge, microwave, and sink. There are single or double rooms which contain furniture standard to the other Lister towers. Unlike Schaffer Hall, there will be no hostel spaces. Laura Huxley, a manager of residence life at the U of A, said she is particularly excited about the addition of a large multipurpose room to the tower.
"The David Tuckey gymnasium that's in Schaffer is always booked up and there's always something going on," she said. "It's going to be great that there's another space that can be used for different types of programming."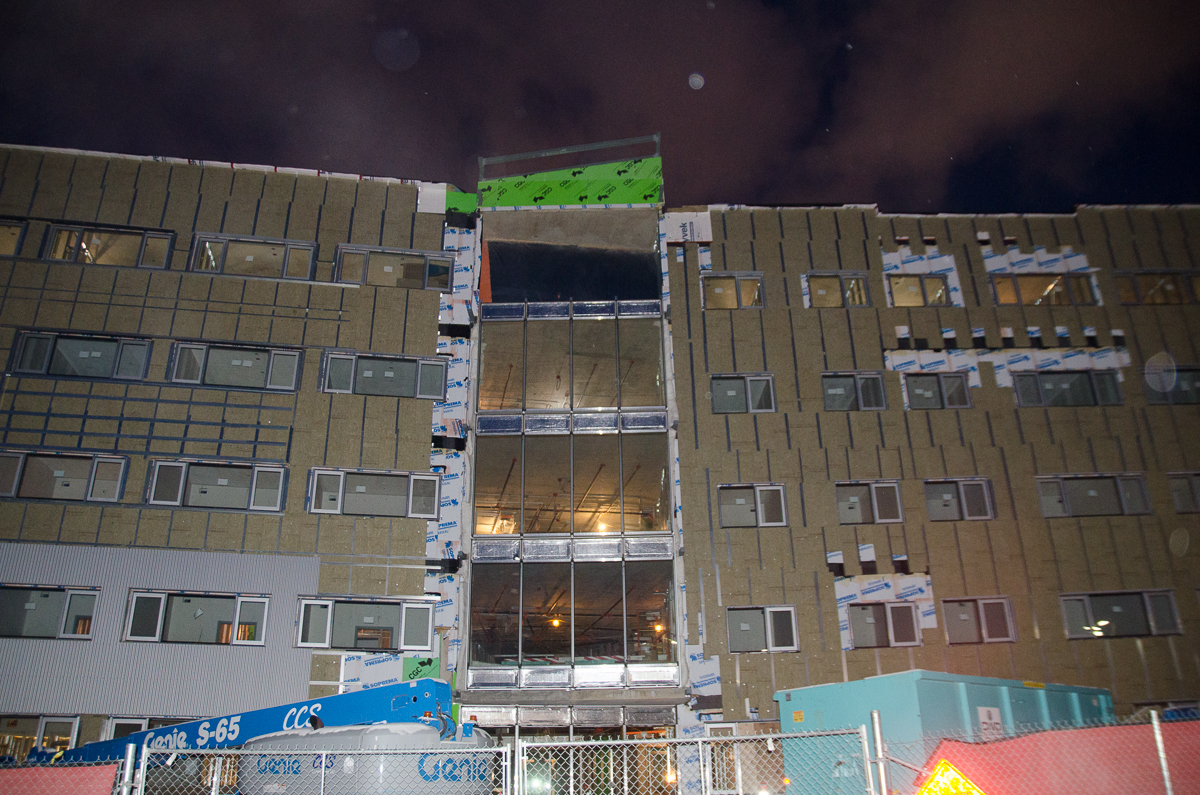 Lister Hall Student Association President Matthew Luzentales-Simpson agreed that Lister 5 will positively change the Lister community due to an increase in the number of new residents and new amenities, though he is unsure about how long or how many people this change will affect. Having seen the inside of the building, Simpson said the tower's open common areas and architecture embody the sense of community in the other towers while also giving space for privacy.
"I think (Lister 5) could be very beneficial in its own unique way to first years in guiding them through the transition from high school and living at home to university and living away from home," Simpson said. "It'll change the dynamic of the way the residents of Lister Hall works as a whole for the next couple of years.
He also praised the inclusion of genderless washrooms and the study spaces, but is concerned about how dependent students would be on the community kitchen based on whether the Board of Governors approves the new all-you-can-eat meal plan this spring.
"Obviously, there are a lot of logistic concerns with only one commercial learning kitchen for the whole tower. It really does depend on the way Lister takes its direction next year; for example, if the new meal plan passes the new amenities might be more than enough because not that many people will need full kitchens." Simpson said.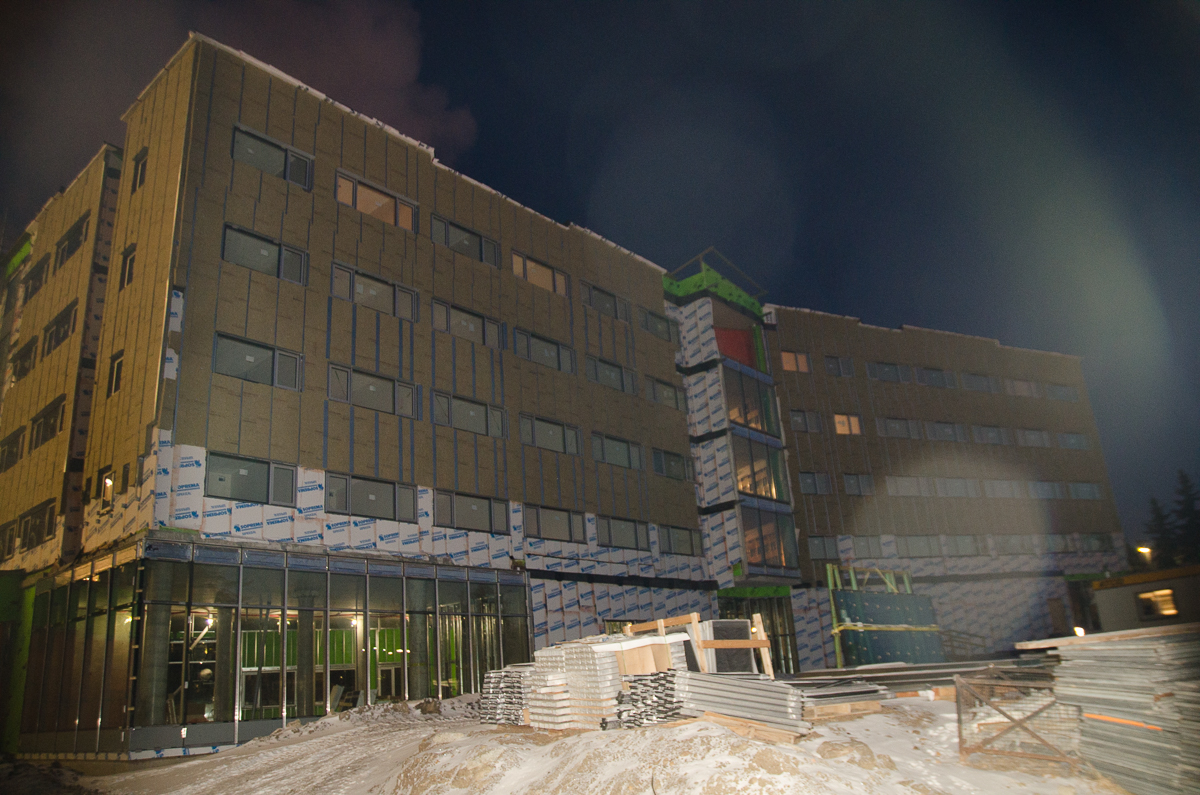 Although it is commonly referred to as Lister 5, the tower has yet to be given an official name. Lister administration is currently reaching out to the community for candidates for building to be named after, especially those who have been involved in Lister, the university, or Edmonton as a whole.
The cost for renting out the rooms will be decided by the Board of Governors, which will meet in March, and the information will be updated on the Lister Residence Services' website.
"I think that's going to be great because all people living in Lister get access to (Lister 5's facilities), not just people living in Lister 5," said Huxley. "It's going to add some needed space and some nice things for students to have."