News
Student life candidates say what they'll do for residences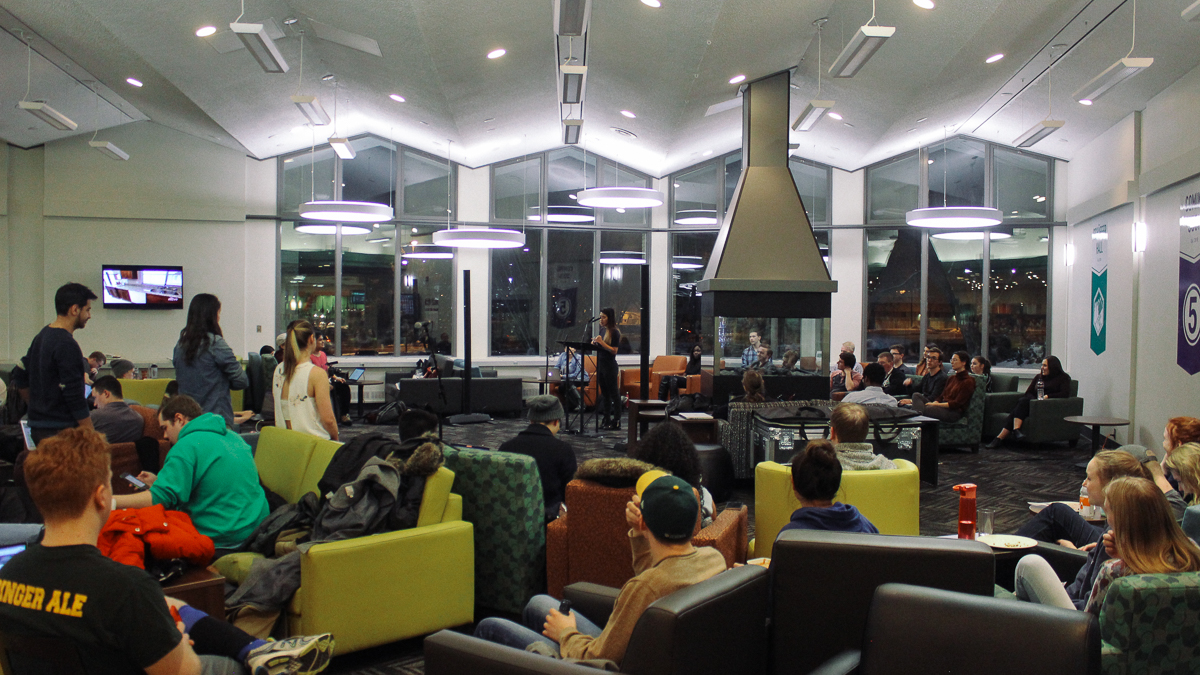 Vice-president (student life) candidates were asked to provide tangible solutions to growing residence concerns, including resident assistant (RA) unionization, affordable housing, and meal plan changes.
During opening statements HUB Community Association president, and vice-president (student life) candidate Michelle Kim held up documents to inform students of her successful advocacy for improved WiFi quality at all residences across campus, stating that the change will be implemented later this year.
"My actions have yielded tangible results," Kim said. "Think about who you want at the table? Do you want someone who has to learn about residence issues or do you want an experienced leader?"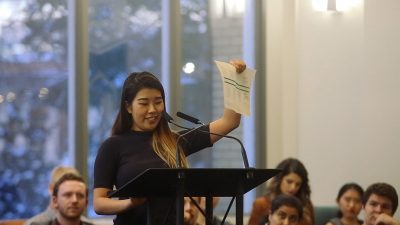 Kim said WiFi changes are just the "tip of the iceberg." She promises to continue fighting for improvements to residences across campus if elected.
Fellow candidate Stephen Raitz highlighted his time in residence and his familiarity with issues including potential rent hikes, meal plan changes, RAs unionization, and building renovations. Raitz claims to be able to produce long-term plans to address student concerns.
Candidate Andre Bourgeois opened his speech by emphasizing the importance of tradition in strengthening residence communities. Bourgeois says it isn't his place to tell students what they need, and vows to build stronger relationships between residence associations and the Students' Union to develop the activities and services residents are looking for.
Past experiences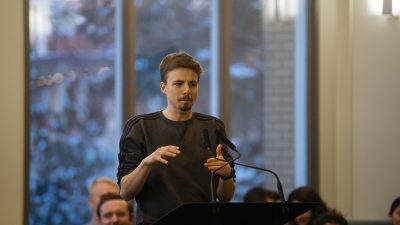 Following open statements, candidates were grilled on their experience working with residence groups.
Raitz emphasized his previous work as a floor coordinator for the Lister Hall Students' Association (LHSA). Even during the association's two-year suspension, Raitz said he continued to work to ensure residents were informed of changes including the previous attempts to implement the all-you-can-eat Lister meal plan and the addition of the new Lister tower.
"I've always been vocal on residence issues," Raitz said. "Even at a time when we didn't have the strength we do now."
Kim reiterated her leadership roles including as HUB Community president and as a member of the Council of Residence Associations. Kim also emphasized her dedication to student representation, having worked to assure that a guest seat was opened for LHSA even during their suspension.
Bourgeois acknowledged that he may lack involvement in residence issues, but pointed out that every year, candidates promise to prevent meal plan and rent hikes, but fail to do so. Bourgeois said he was present at the previous Board Finance and Property Committee meeting, and understands what board members want and would effectively demand changes through evidence-based advocacy.
Meal Plan hikes and RA unionization
On concerns that the recent resident assistant (RA) unionization fails to benefit RAs, Raitz said he recognizes that RA positions are unique and will renegotiate the collective agreement to ensure RA's needs are addressed separately from other non-academic staff at the U of A.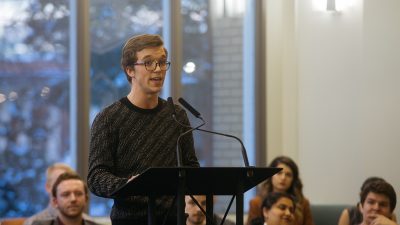 Kim said the vice-president (student life)'s control over Residence Services is limited, but that she would work with RAs to collect data that can be used to advocate for change. Bourgeois similarly promised to bring evidence of unfair compensation practices to Residence Services to demand for equal pay.
During open questions, a student asked what the candidates would do if the proposed all-you-can-eat meal plan is passed at the next Board of Governors meeting. Kim said she would advocate for an alternative meal plan in the future, but that in the meantime, she would speak with Residence Services to ensure the plan remains affordable.
Raitz argued a similar position, saying he would work with residence associations to ensure student grievances are heard by Residence Services.
Bourgeois said that should the plan pass, he would organize a student protest.
"In this role, you're supposed to be a leader, you're supposed to lead the charge," Bourgeois said. "I will absolutely organize a protest, it's time for something to get done."