News
LGBTQ students in science and engineering hold panel discussion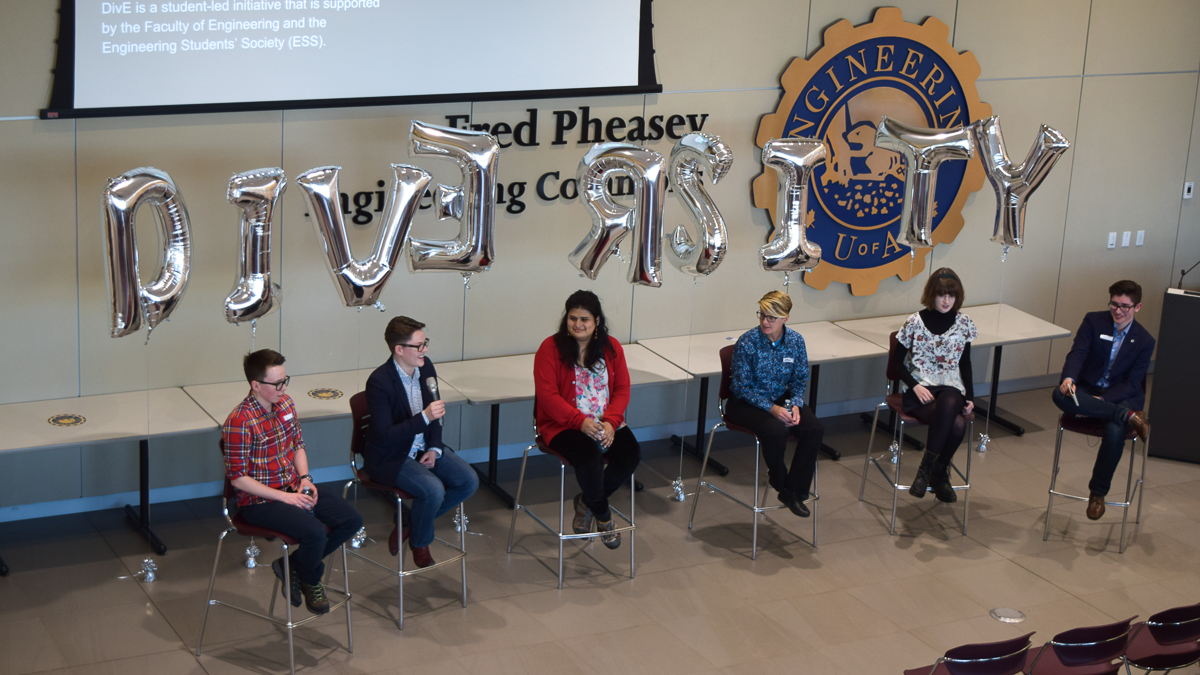 The University of Alberta student group Diversity in Engineering (DivE) hosted its first LGBTQ in STEM panel on Monday, March 12.
Coinciding with the commencement of pride week on March 12,  Diversity in Engineering (DivE), a student-led initiative which aims to foster greater representation for queer and underrepresented groups in the Faculty of Engineering, hosted a panel of five guest speakers who discussed how their queer identity intersected with their experiences in science, technology, engineering, and mathematics (STEM).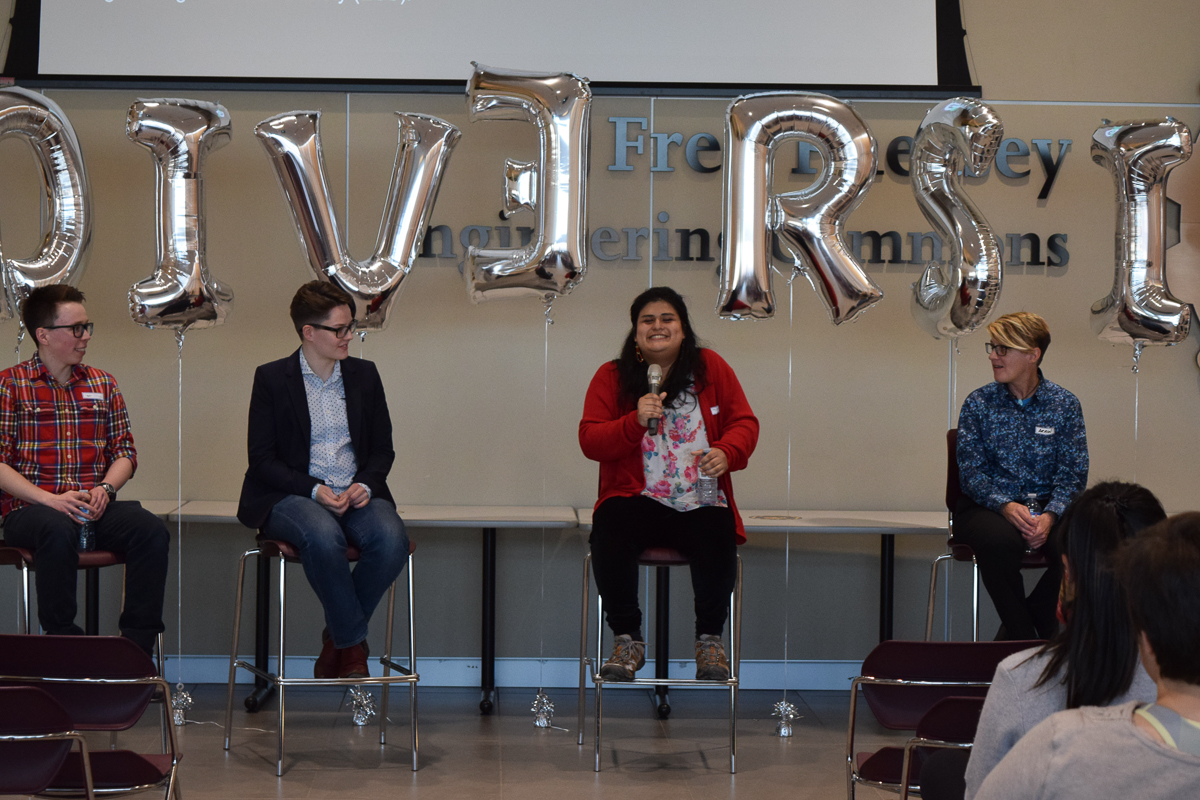 The panelists were asked a series of questions about how their identities have affected their academics and careers. They were also asked how they believed the Faculty of Engineering and STEM in general could be made more inclusive, and how students and teachers can be good allies to queer students. Afterwards, guests were able to have smaller discussions with each panelist.
James Maldaner, a panelist and Master's student in electrical engineering, said he only came out as transgender after he could be assured legal protection.
"I actually, didn't come out until being trans was protected legally by the government, and that only happened this summer," he said. "I have legal protection now, which is a huge breath of fresh air."
Another panelist, Caitlin, who is a Master's student in biomedical materials engineering, described her eye-opening experience of moving from a more conservative university in rural Germany to the University of Leeds in the United Kingdom, where she found members of the LGBTQ community were much more accepted.
"It was amazing," she said. "(Their gender and sexuality) doesn't define their entire identity. That's something I've always been scared of."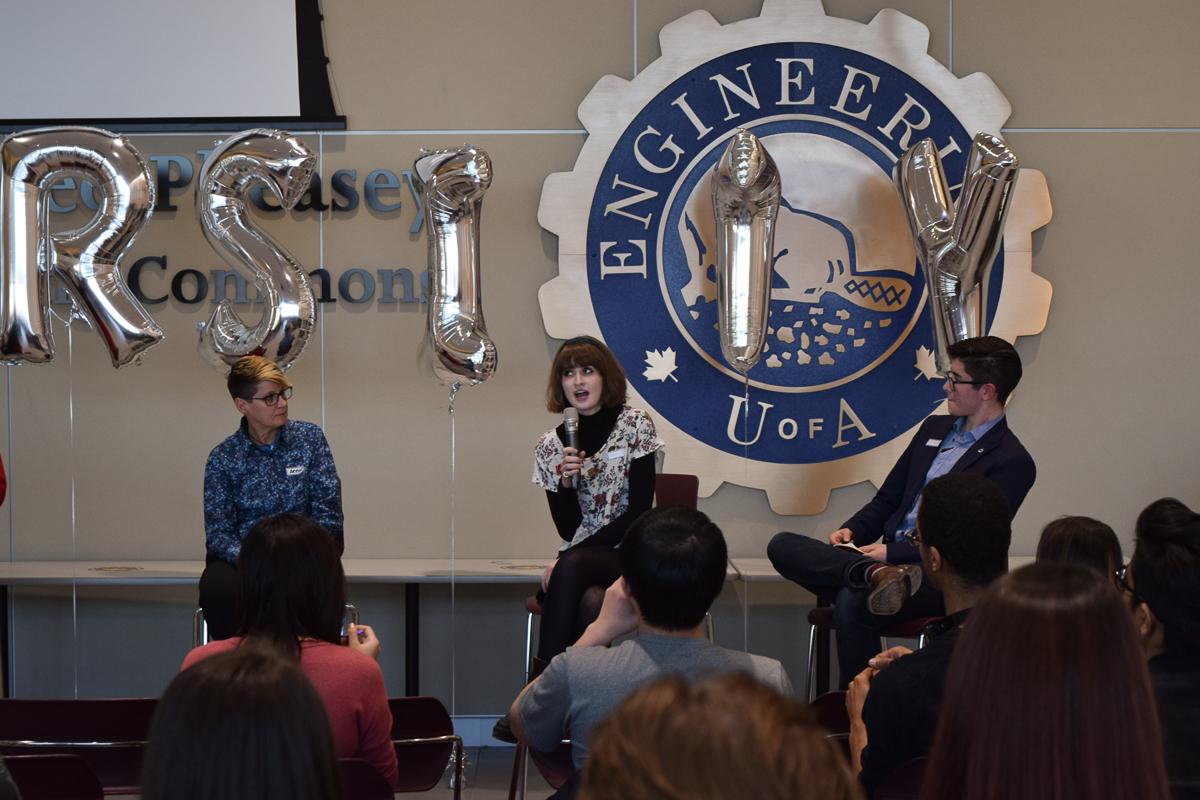 The panel also discussed how fellow students and teachers could better facilitate inclusion in the Faculty of Engineering. Nicole Jones-Abad, an undergraduate psychology student and science councillor, said people need to help amplify the voice of LGBTQ students, instead of trying to speak for them.
"What everybody else can do is just do your best be an ally to them," said electrical engineering undergrad Sarah Vestrum.
DivE was founded in 2016 by students and alumni from the faculty of engineering who felt there was a lack of representation and support for queer and other underrepresented groups in Engineering and STEM.
"We noticed that once we got into Engineering there weren't a lot of programs to help us succeed here," said DivE president Meghana Valupadas. "We were going into a field and into a faculty that seemed that it wasn't really ready for us. And from that, we realized, 'Hey we can support each other.'"