Uncategorized
Akanksha "Bhats" an easy home run at Horowitz forum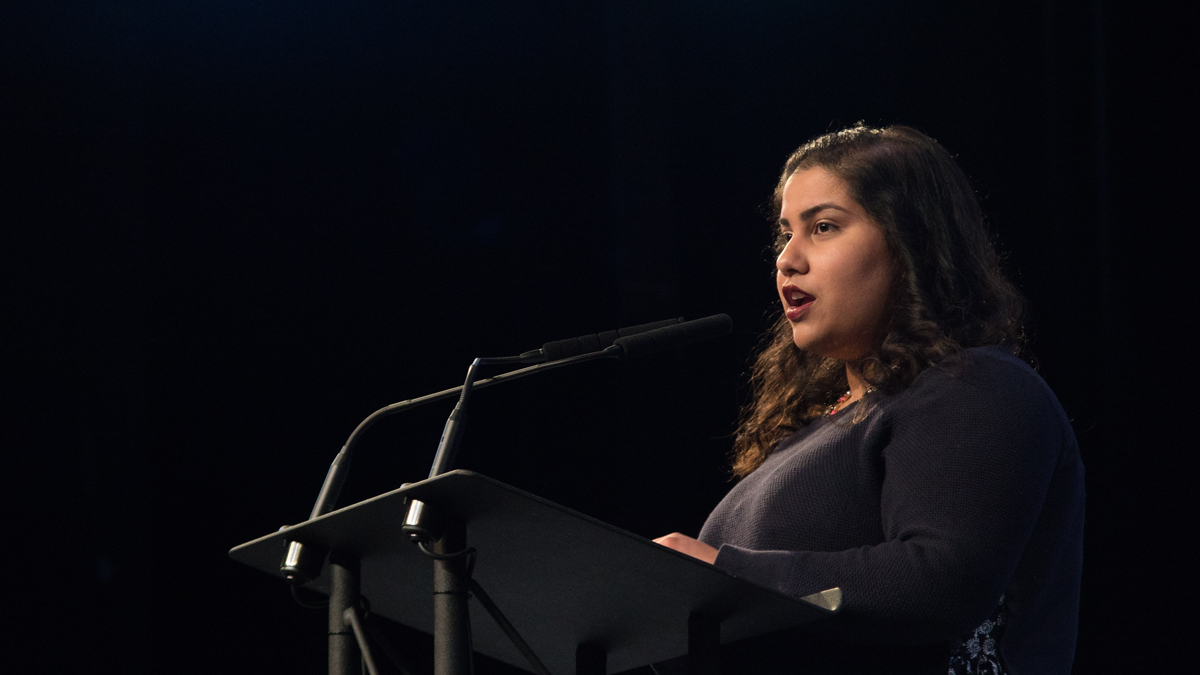 Today was the best chance for candidates to reach out to students. Three candidates came to the stage in a last-ditch effort to gain as much support as possible, and some succeeded.
The Myer Horowitz forum was again uneventful for the vice-president (academic) race. Outside of two questions about diversity and Indigenous content, the candidates just pitched their platforms and eased into an uneventful forum. It was disappointing to see the forum where the most students have the ability to engage with the candidates provide no real pressure to the candidates in this race.
Akanksha walked away with a easy win in the forum debate. Her answers on diversity sat well enough with the crowd and were strategic in gaining support. Her points on Indigenous content needing to be created by Indigenous scholars hit the notes it needed to hit. She presented herself as the most approachable and political candidate running. Her answers cut immediately to the point and were effective. She was able to push past the resumé regurgitation and provide concrete responses about both diversity and Indigenous content.
Cristiana Pop struggled to maintain the momentum from Friday. Gone was the Francophone confidence that allowed her to stride in Friday's forums, and it was instead replaced with a buzzword resumé dump. It was disappointing to see her rest on her laurels, as she needed pull out all the punches to win against Bhatnagar's established SU presence.
Tiffany Bruce limped across the home plate in today's forum. Her opener about being a science student was weak and played accordingly. She has some relevant experience from serving as an executive on some clubs, but failed to utilize it properly. She continued to pursue her mental health platform which is outside of the abilities of a VPA. Her answers were vague and provided no real depth. Bruce has not been able to compete with the two other candidates on any competent level.
With one last inning to go, Bhatanger has pulled ahead of Pop's enthusiasm to gain a much needed victory in the most important forum in the election cycle. The Lister forum is the last chance for Cristiana to "pop" like we've seen her be capable of.