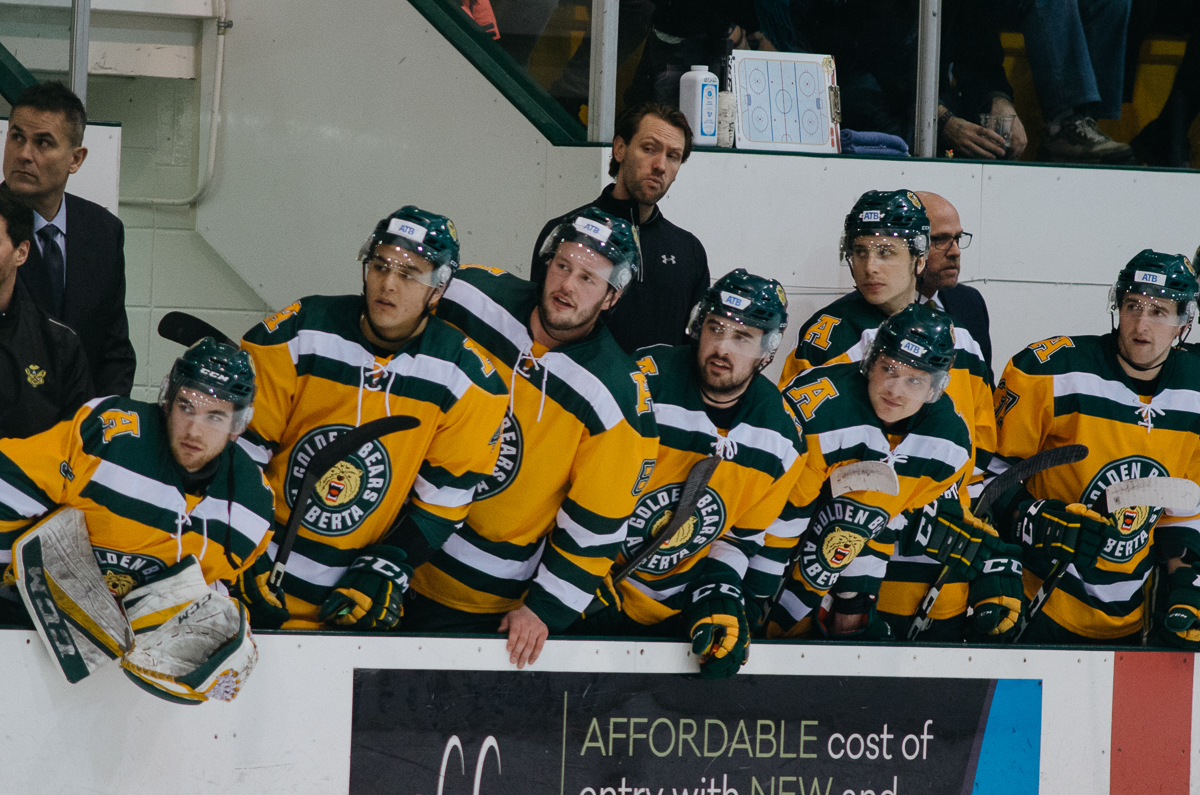 While Edmonton Oilers fans may have little faith in their team, they can have faith in the University of Alberta Golden Bears taking home the national championship.
On March 18, the Golden Bears hockey team won their 16th national championship against the Saint Francis Xavier X-Men. Despite falling 2-0 in the first period, the Bears rallied to tie the game before the period ended. Will Tomchuk scored the game winner in the second period and in the third period, Jim Crooks scored the empty net goal securing their victory. At the end of 60 minutes, the Golden Bears emerged with a 4-2 victory, something head coach Serge Lajoie described as "a very special moment."
"We've prepared well all year," he said. "You know, having had a good regular season we knew we could draw from that and we could play with any team."
To Lajoie one of the stand out moments of the game was the two 5-on-3 penalty kills that gave the team a "confidence and momentum boost," especially the blocked shots by Ryan Rehill, Ben Carroll, and Riley Kieser. The fourth goal was also memorable because it was scored by graduating player Jaimie Crooks. Lajoie was impressed when, after the fourth goal, some of the captains calmed the celebrations as the game wasn't over just yet.
"To me, those are little snapshots of the maturity of our team, and of the sense of commitment that are guys had to the process and just getting the job done and playing a full 60," Lajoie said.
Lajoie maintained that the victory is a very special moment while taking the time to praise the hard work of the team both on and off the ice.
"I'm very happy for the players," he said. "They earned it. They deserved it. They had the right approach. They bought in 100 per cent."
With legendary Bears hockey coach Clare Drake being inducted into the Hockey Hall of Fame this year, Lajoie thinks it makes the team's victory "that much more special."
Next year, Lajoie hopes to keep the attitude that led them to victory, but he said he recognizes the difficulty of repeating of a championship and is ready to prepare for the upcoming year.
"We've already started making plans in terms of small adjustments that we have to make next year cause we're going to need to be better," he said.