News
Election Dissection 2018: Vice-President (Academic)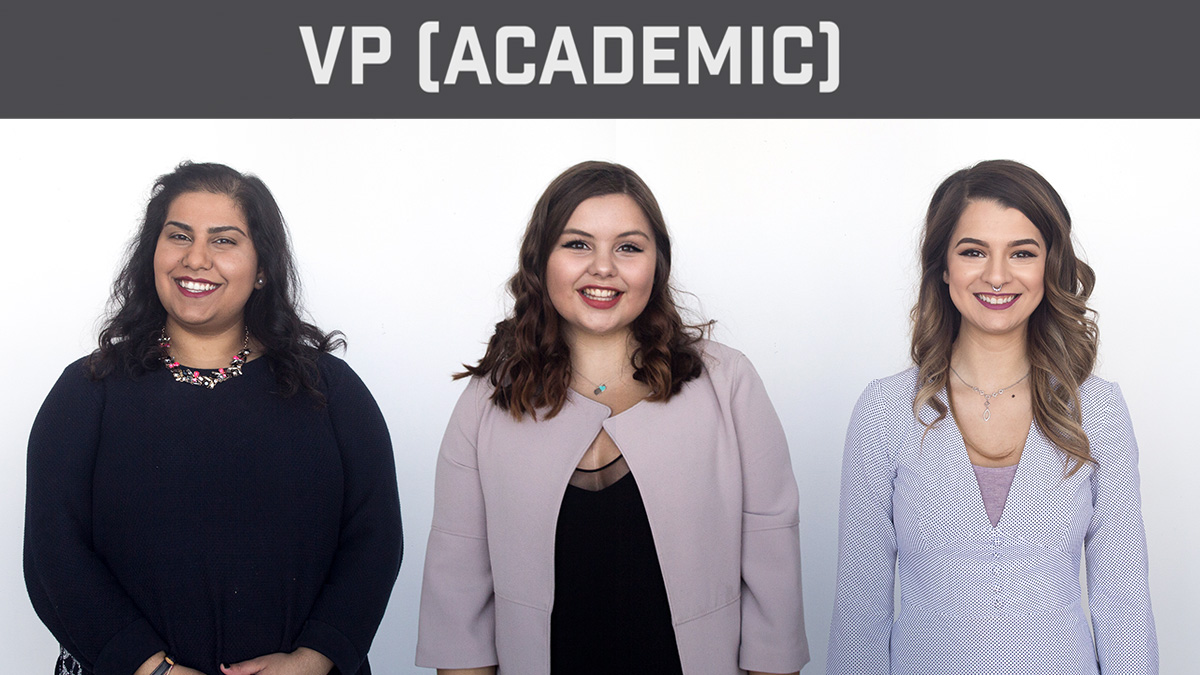 Who should and will become the Students' Union's next vice-president (academic)? The Students' Union elections can be confusing, but the election dissection panel is here to help. This is part one of a feature series where three Students' Union experts analyze each race of the 2018 elections based on the candidates' platforms, Q&A's and forum performances. Opinions expressed by the panelists do not reflect those of The Gateway.
---
Meet the panel: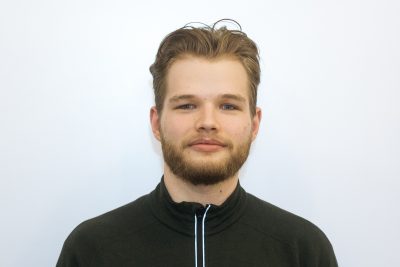 Mitchell Sorensen was The Gateway's staff reporter for the 2015-16 year and online editor for the 2016-17 year. He is also the host of The Sorensen Report, a Gateway video series that unpacks each forum of the SU elections. He also prides himself on always correctly predicting which candidates will win.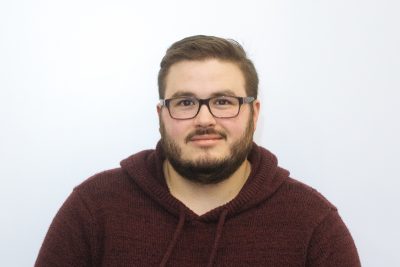 Cody Bondarchuk was the head of Safewalk before becoming the Students' Union vice-president (operations & finance) for the 2015-16 year. He ran for president in 2016, but lost that race. Although Bondarchuk is graduated, he's a great go-to for information about all things SU.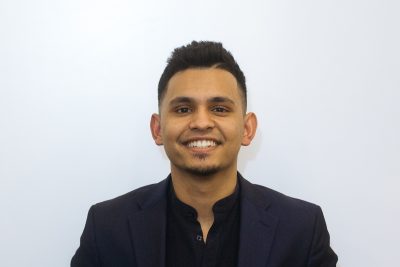 As an international student in engineering, Rabib Alam was the president of the HUB Community Association before running for Students' Union vice-president (student life) in 2017. Alam lost that race and has since graduated from the Faculty of Engineering. He's now a seasoned expert on international student and residence issues at the U of A.
---
Meet the candidates: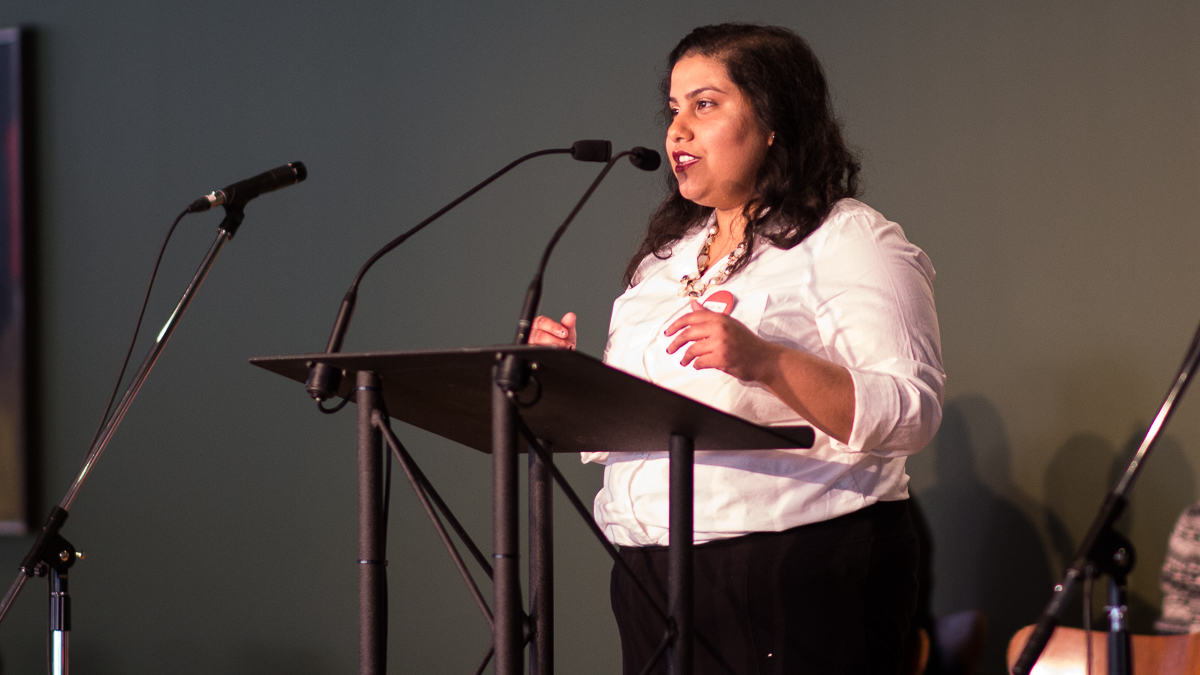 Akanksha Bhatnagar is a sociology and political science student who is the current student governance officer with the Students' Union's Discover Governance. Read her platform here.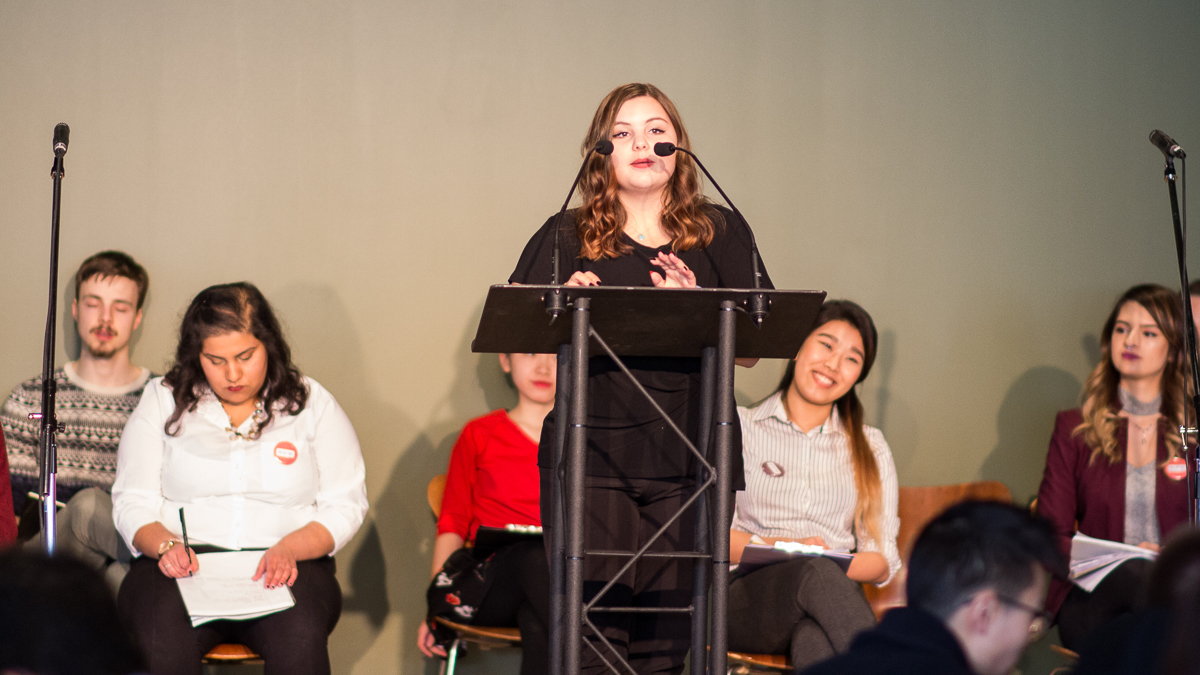 Tiffany Bruce is a science student who has been a project manager for the Health and Wellness Movement. Read her platform here.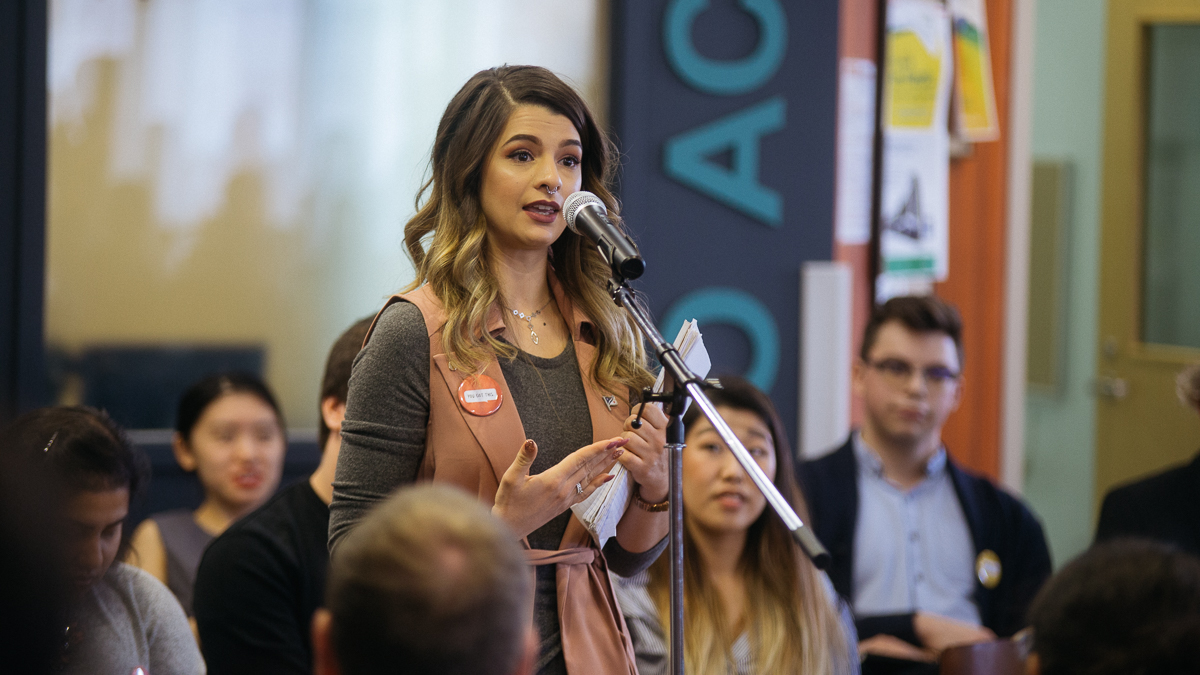 Cristiana Pop is a Campus Saint-Jean political science student and a councillor on the Association des Universitaires de la Faculté Saint-Jean (AUFSJ). Read her platform here.
Read our Q&A with the candidates for vice-president (academic) here.
---
The Dissection:
"We can throw one out right away," Bondarchuk said, referring to candidate Tiffany Bruce.
"She doesn't like GovWeek," Sorensen said. "That is a redeeming factor."
The three panelists agreed that Bruce isn't prepared for the role, and they scoffed at her main platform point of creating a 24-hour mental health hotline, as it doesn't fit within the vice-president (academic) portfolio and they don't see it as feasible.
"The nail in the coffin for me is that she doesn't know that this job will consume her whole life," Bondarchuk said. "She does not sound committed to this. It takes guts to run, I appreciate that she ran. But she didn't do enough research, she didn't speak to enough people, and if she pulls it off… I would be worried that she would not complete the term if she was elected."
After closing the book on Bruce, the three panelists said they all like the other two candidates. Bondarchuk called Bhatnagar the establishment candidate, but was quick to say he didn't mean that as a bad thing.
"She would have all the tools on day one," he said.
Sorensen said that as someone who works for the Students' Union and understands the current, multi-year projects that are being conducted, Bhatnagar would be the best person to head those initiatives moving forward.
"Throughout her platform, she's like dropping hints that she knows what she's talking about," Bondarchuk said. "But unlike some insufferable candidates, when she talks about something (with an acronym), she explains what that is. She's making a concerted effort to educate students during the campaign."
The panelists were also impressed when it came to Bhatnagar's performance in the forums so far.
"If anybody watches forums, they're going to vote for Akanksha," Sorensen said. "But I don't think enough people watch forums."
However, Alam said there are things that make Cristiana Pop stand out. As a former engineering student, he said he appreciates her platform point about pushing for interdisciplinary Indigenous content for programs. He also said that while Bhatnagar and Pop both advocate for more open educational resources, he thought Pop has a more tangible action plan to increase awareness around these resources.
"I understand that Akanksha already has that knowledge," Alam said. "But it's also sometimes good to mix up the team with someone who isn't coming from the Students' Union."
Bondarchuk said Pop is "exceptional" in how quickly she's become a strong candidate in the race.
"Not coming directly from the SU, she's fucking rocked it," he said.
Bondarchuk added that his "favourite thing in the entire campaign" is that Pop says she will push for mental health accommodation in the classroom, instead of just talking vaguely about awareness or funding.
"Mental health has a very strong correlation with your academic success," Alam said. "Good on her for actually integrating this into her platform, because sure it's an academic matter but if you're not doing well in school that ties back into you not doing well mentally."
---
The Verdict: