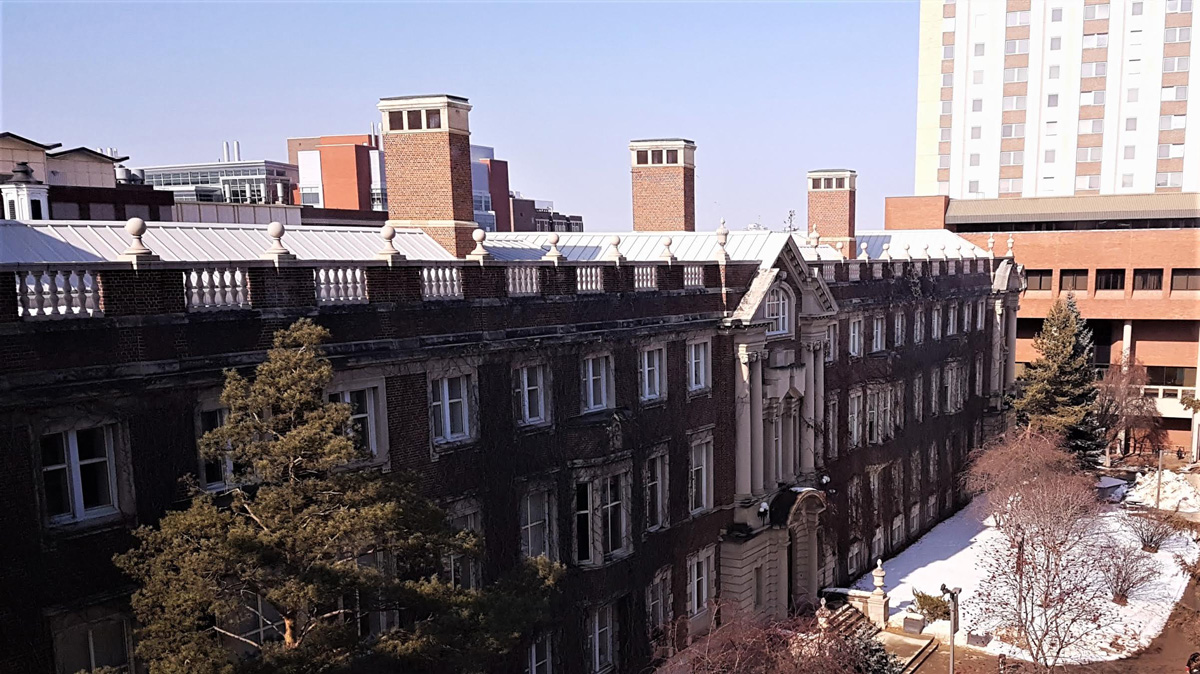 Any student enrolled in the Bachelor of Arts come fall 2018, will be affected by the incoming program changes. Only students graduating prior to Fall 2018 will be exempt.
Aidan Rowe, the associate dean of student programming for the Faculty of Arts, said changes were designed to "relax" previous requirements and improve program flexibility. Changes will include:
English credit requirements being reduced from six to three

Students who have completed a 30-level language can have their six credits from a language other than English requirement waived

Requirement for six science credits can now be replaced with any six non-Arts credits

Students can now choose to declare no minor or multiple minors (at least one major is still required)

Breadth and diversity requirements (six credits from each of the social sciences, cultural studies, and fine arts) have been eliminated
The changes were originally proposed for incoming students only, but Rowe said it would be too difficult to manage two separate programs simultaneously. Because the changes constituted a reduction rather than the addition of requirements, he said enough students would benefit from the change to warrant inclusion of current students.

Changes were decided upon after extensive consultation at town halls and with student groups between 2015 and 2017. Rowe said these changes will make the BA more comparable to those provided by other Canadian universities, and improve flexibility and autonomy for Arts students.
"Numerous students spoke about wanting greater flexibility and choice in their programs," Rowe said. "Students wanted more ownership over their degrees."
However, Students' Union vice-president (academic) Shane Scott said many students remain dissatisfied, particularly with the faculty's lack of communication. He said that despite receiving preliminary approval by the Arts Executive Committee back in November 2016, the faculty made no attempts to communicate the potential change to current students until February 2018.  
"The faculty should step up and own the fact that they should have been communicating the changes earlier," Scott said. "As a student already stressed with assignments and exams, it's really frustrating when things suddenly change."

Rowe insists the advertisements made were sufficient and that it remains the responsibility of students to be aware of their own degree requirements.
"We have posters everywhere around campus and have sent out emails," Rowe said. "But no matter how much you think you're hitting an audience, there's always a certain number of students who don't receive the message."
Complaints have also been raised from students who have received poor grades in courses they originally thought were mandatory. Many are frustrated with having to live with the grades they received.
Rowe added that despite these grievances, the faculty remained true to its promise in providing a "strong liberal arts education", and that the previously required credits will transfer to the new program.
"Many students were exposed to things they wouldn't have done otherwise, and I think that's one of the benefits of a university education," Rowe said. "I don't think the only measure of success within a class is whether you get an A or an A-plus."
For any students concerned about the transferability of their credits or who require assistance in course planning, Rowe suggested visiting the Faculty of Arts' undergraduate student services office located on the first floor of the Humanities Building.