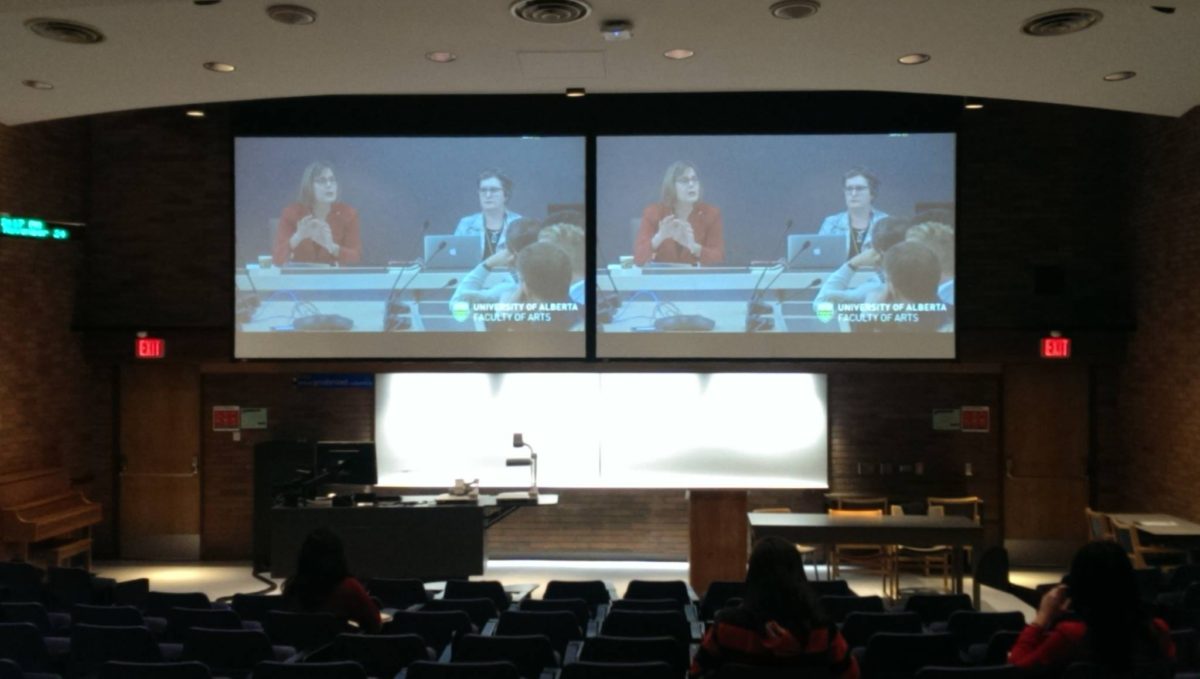 Undergraduates entering the Bachelor of Arts program in 2018-19 will be the first of a new curriculum.
On November 24, a packed Arts Faculty Council passed the BA Renewal, a proposal to shave 21 credits off the Bachelor of Arts core. A nearly two-hour long meeting resulted in 82 votes in favour, 74 opposed, and four abstentions.
This means that students in 2018 will only have to take three credits of English or Writing Studies, six credits of non-Arts courses (rather than Science), and will not have to take any "Breadth and Diversity" requirements (six credits from each of the humanities, social sciences, and fine arts).
The proposal has passed after five years of development; now, the Faculty of Arts will be refining the degree's changes. The next step, according to Allen Ball, Associate Dean (Teaching and Learning, Student Programs), is to "do the actual work." This will involve setting up a series of "thematic pathways": themed, cross-departmental groupings of courses intended to help advise students through their degrees.
"I think the proposal is directed at students," Ball said. "But I actually think it is as good for the departments because it gives them room to do things too."
---
Read more: Here's what you need to know about the new BA
---
Ball said he'll be working with departments and undergraduate chairs in his faculty to go forward with the degree changes. In the next year, the BA will "get onto a general list" and move through university governance. The proposal will not need to go through General Faculties Council, Ball said.
Despite the positive response on the administrative side, the Faculty of Arts was divided, only eight votes shy of sending the BA Renewal back to the drawing board. During the debate, English and Film Studies professors Katherine Binhammer and Jaimie Baron disagreed with the BA Renewal's removal of Breadth and Diversity requirements and lack of advising.
"What is it that we're looking for when we ask a student to do six non-Arts courses?" Binhammer said. "It can't be breadth — because we don't value breadth within our faculty. But we're saying that breadth outside the faculty is."
English and Film Studies professor Corrinne Harol echoed Binhammer's concerns. She said she wanted the faculty to continue working on the proposal to find an evidence-based, "transformative" model that was "not just about requiting and competing for students."
Dean of Arts Lesley Cormack said that the proposed BA has included a 48-credit cap on any subjects to address the issue of breadth. To address the issue of advising, Cormack said the faculty will be working to improve online services for withdrawals and changes of majors so that advisors will be able to focus more on helping students with more complex issues.
Haiqa Cheema, president of the Organization for Arts Students and Interdisciplinary Studies, urged professors at the council to vote in favour of student interests rather than department interests. Cheema said that despite being concerned for the state of advising in the Faculty of Arts, students wanted the proposal of its flexibility.
---
Read more: Students likely to vote 'Yes' on the BA Renewal
---
Ball has said that the BA Renewal website will continue to be updated as progress is made.